I know a bunch of you guys reload. I picked up a Lee breech lock challenger press last week, never reloaded before but after I saw 20 rounds for $18 at Chinamart I said what the hell. I already broke the damn depriming pin
but they are sending me a new one
I loaded 2 dummy rounds (no primer or powder), trimmed cases using a Lee trimmer by hand.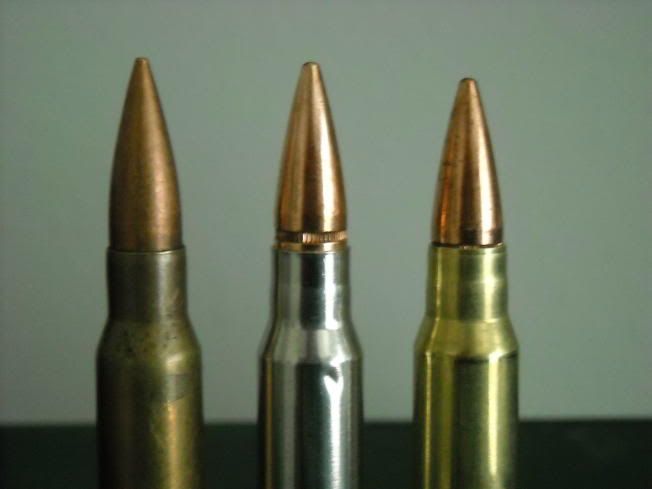 The one on the left is a reload I picked up from a gun show, $15 for
50
2 years ago. It measures 2.874 overall, case is 2.009. Silver one is 2.766, same case. Now the right one measures 2.702 overall, case crimped 2.011. The bullets are Hornaday FMJBT 150 grain.
The general consensus is overall it should be 2.810. Is there a minimum overall cartridge length? I can't find an answer anywhere online. I thought I was spot on with the cannelure on the right round.
It seems to short though. I don't have my rifle with me to test it out.