Thought Id share .This is a restored Polish KBK GN 60 . Resurected from a PLO kit . Oddly enough the kit had no serial numbers , completly scrubbed ,even the receiver stub was blank of markings . But its complete . I was told on one site that it was probably from Polish Aid to Seria during the cold war before the Israelis nabbed it on its way to the PLO . Dont know the truth in that ,but makes a hell of a good gunshow story ...LOL . The receiver is a USA made copy .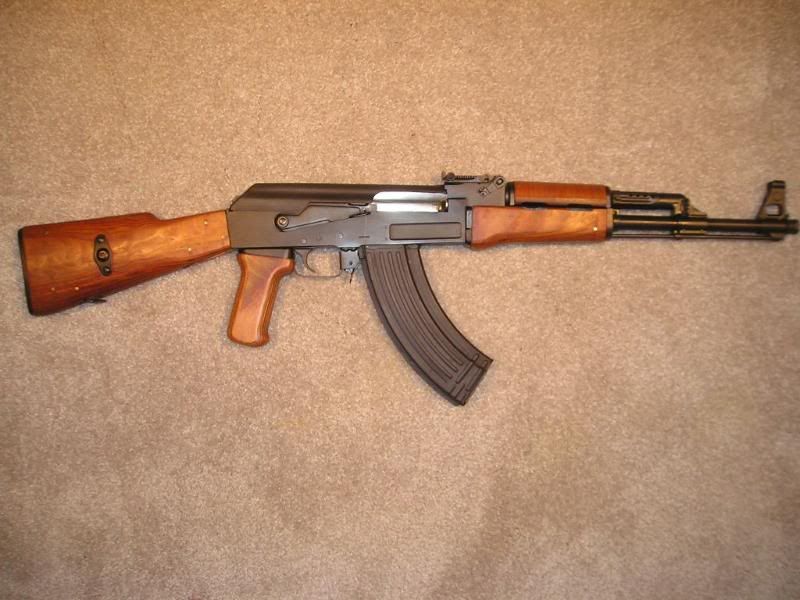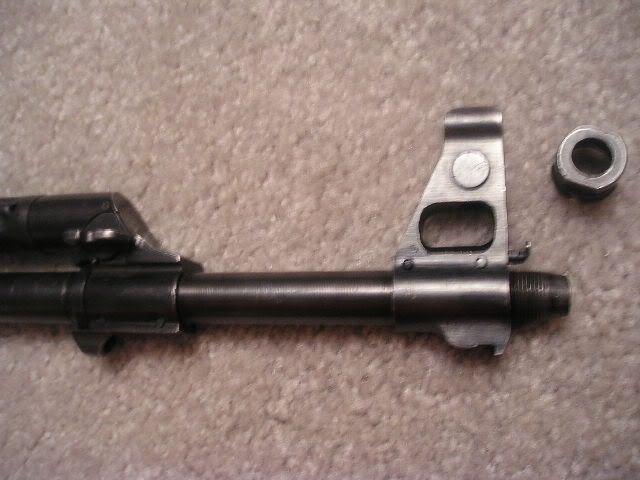 Special tapired muzzle and special muzzlenut to prevent damage ,wont work on any other rifle . Special detent for locking on sight and launcher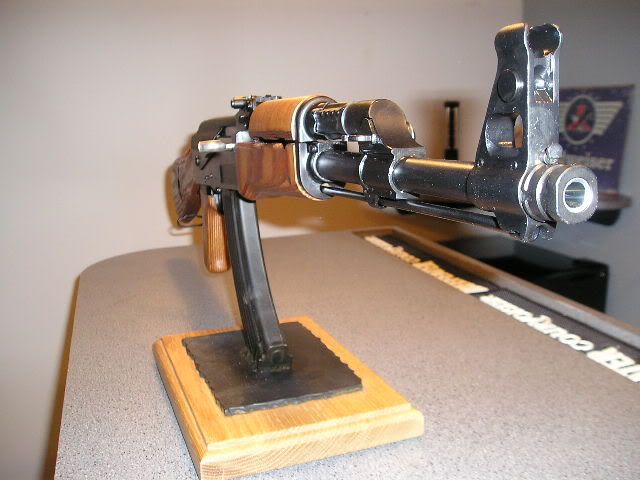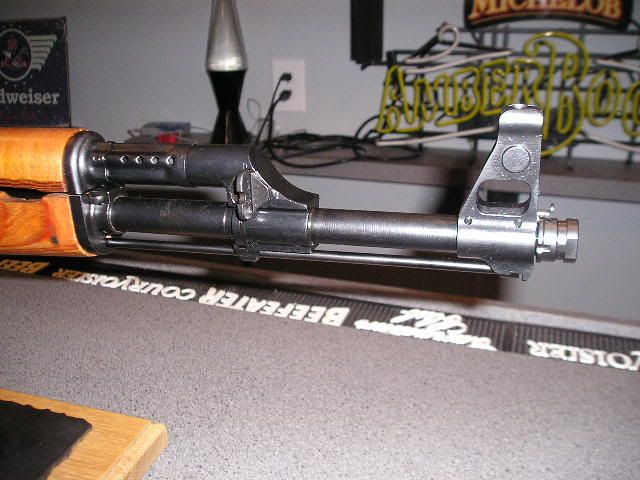 Pic of gas valve knob to stop the gas from cycling the action so all the gas goes behind launching the grenade .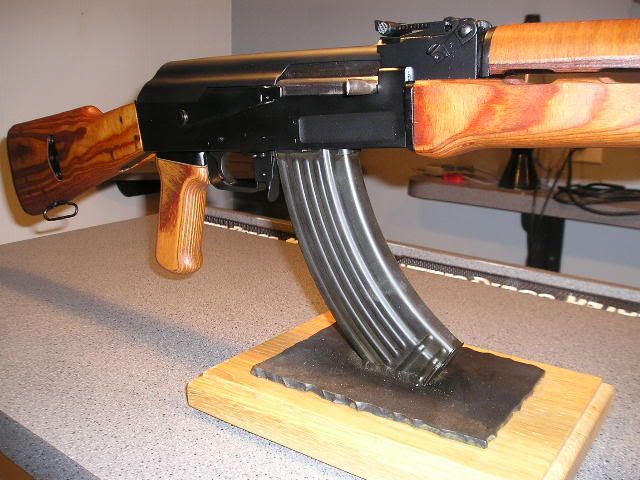 Front grenade sight mounted with launcher spiggot . Special 10 round blank only magazine , Polish field manual , spiggot wrench . I comes in a grenade canvas pack .I dont have in the picture that holds 4 grenades .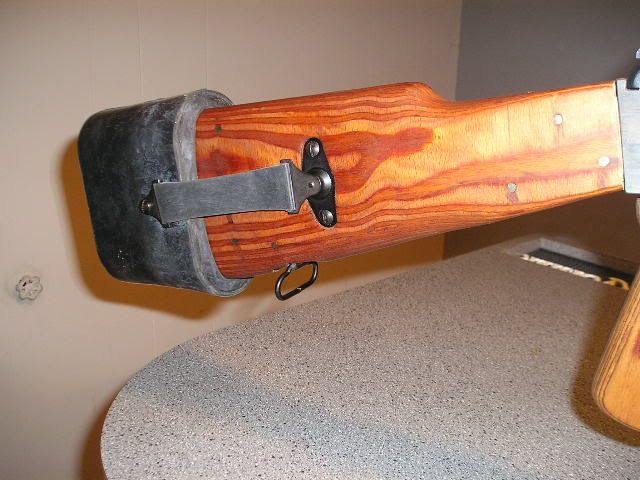 Thick cushioned rubber butpad so its all comfy when it recoils very harshly .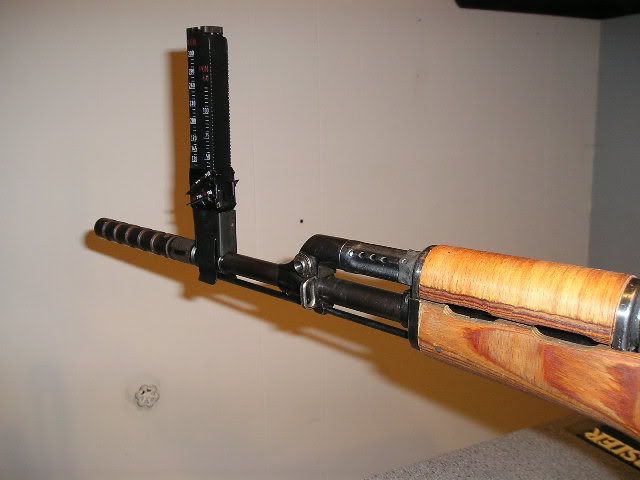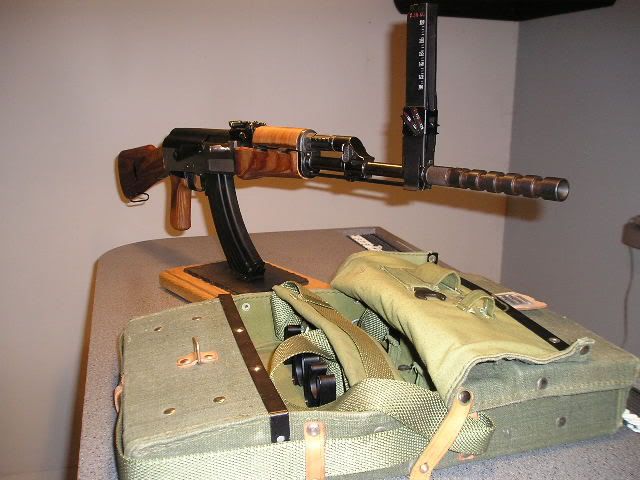 Grenade carrying pouch ,holds manual ,tools ,launch equipment .and grenades .
_________________
And Saint Attila raised the hand grenade up on high, saying, "O Lord, bless this Thy hand grenade that with it Thou mayest blow Thine enemies to tiny bits, in Thy mercy." And the Lord did grin and the people did feast upon the lambs and sloths and carp and anchovies and orangutans and breakfast cereals, and fruit bats