I made some Jello poke cupcakes...
Recipe...
Prep Time:
30 min
Total Time:
1 hr
Makes:
24 servings, 1 cupcake each
1 pkg. (2-layer size) white cake mix
1 pkg. (4-serving size) JELL-O Brand Strawberry Flavor Gelatin, or any red flavor
1 tub (8 oz.) COOL WHIP Whipped Topping, thawed
PREPARE cake batter as directed on package for cupcakes. Let cool 20 minutes after baking.
Take the handle of a wooden spoon or a chopstick or whatever and poke holes in the cupcakes.
Take 1 cup boiling water and dissolve pack of Jello. Pour Jello into the cupcake holes. Let cool another 20 minutes.
Top with cool whip and severed zombie heads.
I topped the cupcakes with some CoolWhip and "blood" (gel food coloring) and some little zombie picks that I made. Voila!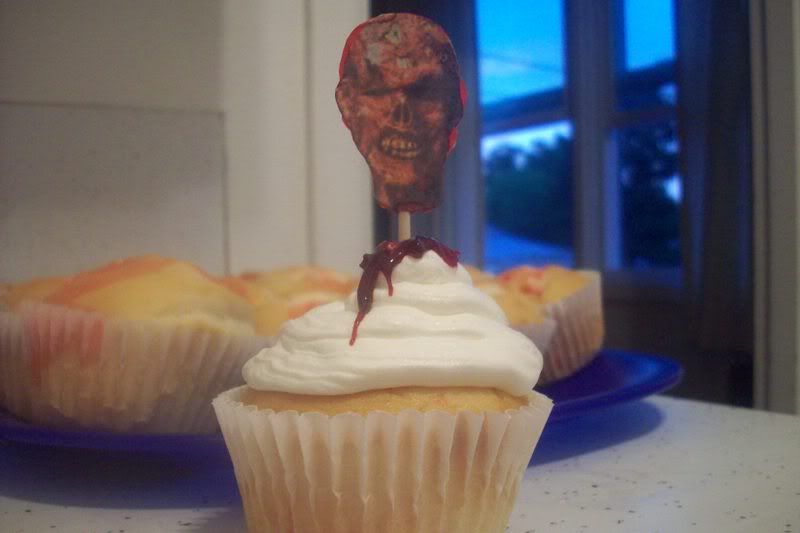 [img]