There has been some chatter on the topic of bivy sacks and especially the MSS Gortex bivy. So during some field testing of my 72-hour BOB I decided to pack my MSS bivy and do a review for those not familiar with the MSS bivy sack.
The MSS bivy is a fully taped Gortex bivy sack. The one being reviewed is unissued military surplus. Woodland camo has been replaced by the military with various digital patterns. According to my digital scale the bivy is 2lbs 2.6 oz. This is not an Ultra Light bivy. If purchased unissued it may come in original plastic wrap and have tags with NSN Numbers. Mine was made by Tennessee Apparel Corp. If you purchase one do yourself a favor and avoid the cheap imported knock-offs. Also avoid those listed as "good" issued condition. Often they are not so good.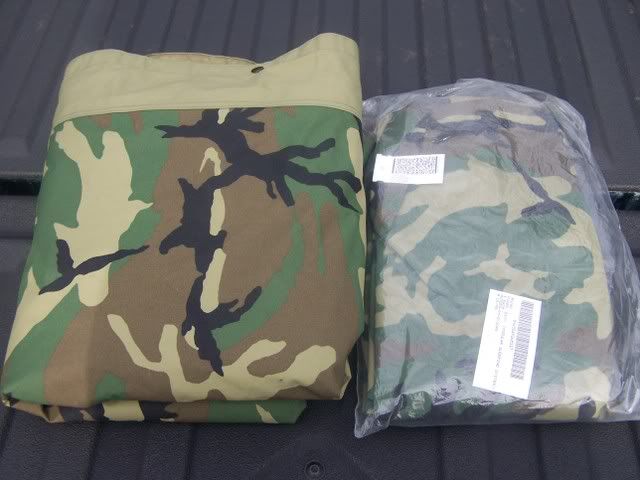 The MSS bivy has massive number 10 YKK zippers. These are easy to operate if they freeze up in winter and tend be easier to back out of a snag. There is a flap and snaps that shields the zipper from rain. The bivy also has snaps designed for attachment to other MSS components but this is something I avoid.
The head section has a draw string with Velcro to snug in place. The general shape is a bit like a cup and lip. I have crawled deep into the bivy during cold weather but frankly feel freaked out by the prospect of covering my face totally. I often sleep more on my side to avoid this. Or flip the top back some.
The Bivy does provide for a stealthy camp. Very weather proof as basically the thing is already collapsed. The Gortex shell is very water resistant and wind proof.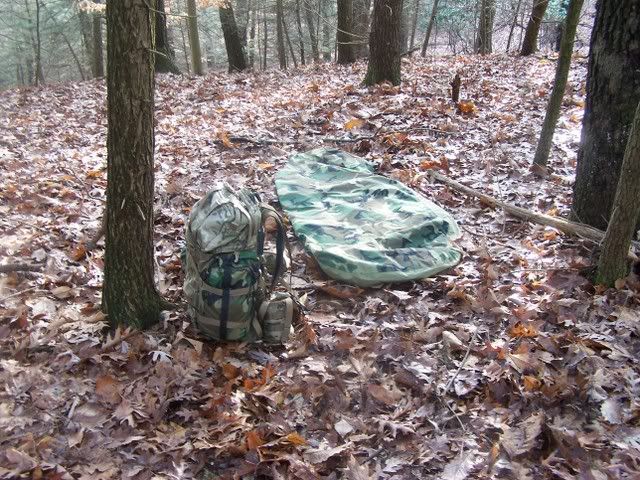 I always pack a poncho for raingear. Combining this with the bivy I get the benefits of a tarp without the extra weight and bulk. By adding a tarp or setting up the poncho as a tarp I can open up the bivy near the head section for ventilation or hang out under the tarp/poncho to change my cloths and cook. This makeshift poncho tarp setup is for moderate rain/snow and would allow someone to have a small scout fire near the shelter. If the weather turns just slide a bit back under the tarp. Avoid sparking wood like Pine as this can burn holes in the poncho/tarp or even possibly the bivy. The blue ground cloth is not necessary but adds to the comfort and protects the bivy from rocks etc. Brown would be better but this is what I had in the pack. If using a ground cloth care should be taken to ensure that the tarp overhangs the cloth. The same apples to a tent's rainfly.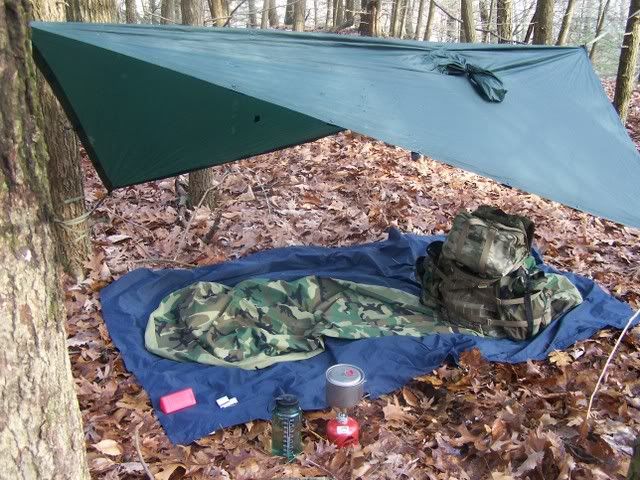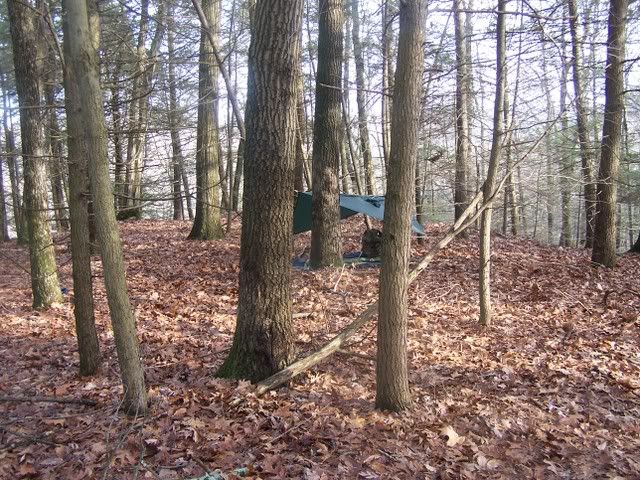 One of the advantages of the MSS bivy is the ability to look out in all directions. You are not closed up in a tent. Some people feel more comfortable by having four walls. I prefer to look around. This is just personal preference but could have some tactical advantages.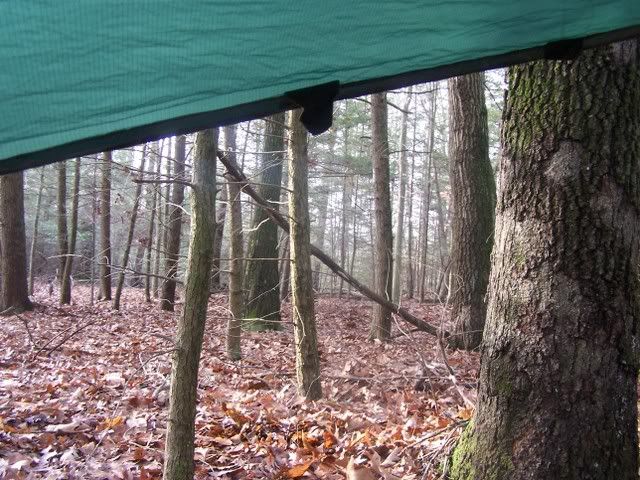 Pros:
1. Being low to the ground and camouflaged makes for a hard to see camp.
2. Works well with the environment. Even a small 1-2 person tent needs a specific foot print. The bivy does not. A person can even sit up against a tree inside a bivy. Also having no real fixed footprint means all one has to do to avoid an unseen rock is to roll over. A tent would have to be moved.
3. Packs down smaller than most ultra light tents.
4. Offers an extra layer to any sleeping bag.
5. Instant setup and take down. Even when using a poncho/tarp it often takes me minutes.
6. Less prone to weather related structural failures as there is no support systems like poles to bend or walls to catch wind.
7. Tactical coolness factor. I can't put my finger on this but sure seems cool to me.
8. You can sleep near a fire for warmth. Hard to do in a tent.
Cons:
1. Your body is protected from bugs and critters but the head is not. I have spent a few nights crawling deep into the MSS bivy in the hopes that the mosquitoes buzzing around my head would not bite. A Mantas bug net or similar system adds 4oz and should be purchased.
2. Not an Ultra light bivy. Once you add in the bivy and other accessories you are very near the weight of some ultra light 1-2 man tents.
3. Some people feel more comfortable in a tent. I do not but the physiological factor of having 4 walls is an issue with some. This is not the berate people who do. Anyone that claims to fear nothing is either a lair or stupid. Possibly a combination of both.
4. Offers less protection from bugs than a tent
5. Offers less protection from weather than a quality tent.
6. Not dirt cheap. I got my bivys unissued for around $85.00 from EBay a few years ago. I don't know what they are going for today but you must shop around.
7. Condensation can occur in both tents and bivys but if the shell gets covered in ice the Gortex will not breath. Have gotten damp a few times like this. A tarp or poncho helps.
8. Like most Gortex products I am thinking there is a DWR coating. This is why the water runs off the shell. After extended use this must be re charged. Not expensive or complicated. Nikwax works.
Conclusions:
The MSS bivy works well for me. Like everything else it has pros and cons.