Welp, power is back on after 27 hours. I felt like a kid at Christmas, finally being able to use my stuff!
So, what lessons did I learn?
-Have enough and the RIGHT extension cords for your genny. I had one 100' cord, and a shorter 8 foot,,,they were fine for minimal applications, but I picked up a few more,and heavier duty ones from Lowes, and it helped tons!
-Genny: GET ONE! Heat? Check. Entertainment for the kiddos? Check. Light? Check. Electric Griddle in case the propane runs out? Check. Charging Batteries? CHeck. Scanner? Check!
-Powering too much runs the gas down faster...rotate high energy items.I plugged the fridge in for an hour an then unplugged it and switched to the deep freezer. This saved on gas consumption rates.
-Fuel...get yer fuel BEFORE the storm hits...I had 5 gallons,so we were good the first night, but luckily I was able to go out the next day and get some more. I got 5 gallons of 87, and then went back out,the 87 was gone, so I grabbed 10 gallons of 89. Tried to swap out the propane cylinders, but all of them had been swapped, and the delivery truck wasn't coming.
-Gas water-heater: You can reasonably make due with everything with a genny...except hot water! Luckily our hot water heater is natural gas, so we had hot water...great morale booster.
-I have TOO MUCH POWER!!! Maybe...Once the genny was fired up, I found little use for my plethora of RC batteries...but I'm not counting them out yet...had I not been able to get gas for the genny, I would have tapped into them hardcore!
110v LED Light, originally powered by my power pack, now powered by the genny, provided plenty of light in the living room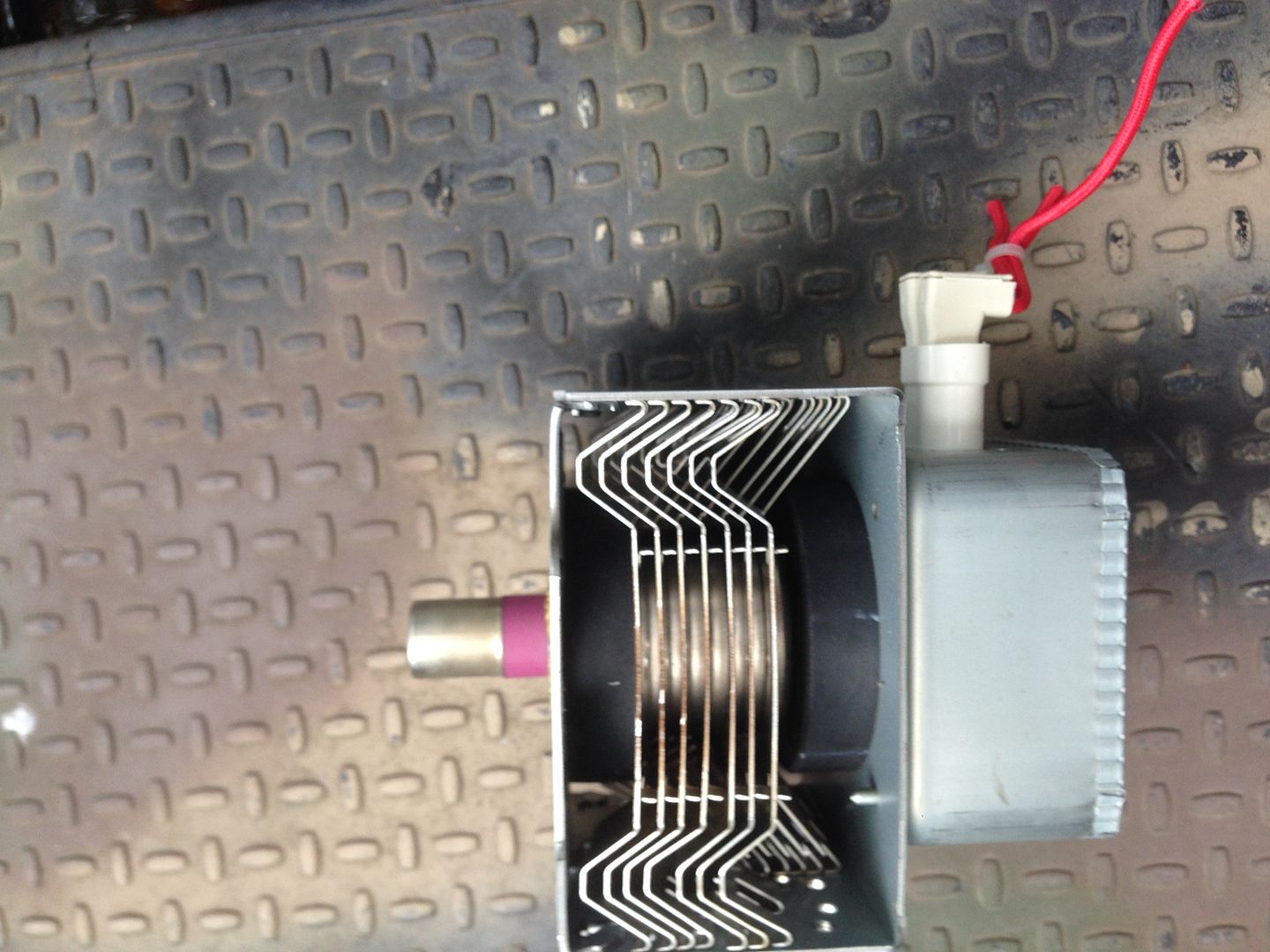 -Fuel stores: Propane Rules!!!Gas has limited storage life,compared to propane. All though my propane stores were low due to the number of camping trips I've been on as of late, propane holds much longer than gas. At least with propane I would have had heat and hot food! Propane can do much more than other fuels. Pick up a catyllic heater in the summer when they're on sale.
I'll add a few more "lessons learned", but just wanted to get this out there for those that may deal with the next storm...