I recently attended a workshop at the Schiele Museum of Natural History in Gastonia, North Carolina, where I learned to cook with foil. My favorite was the hamburger cooked in an onion.
First, I hollowed out a yellow onion: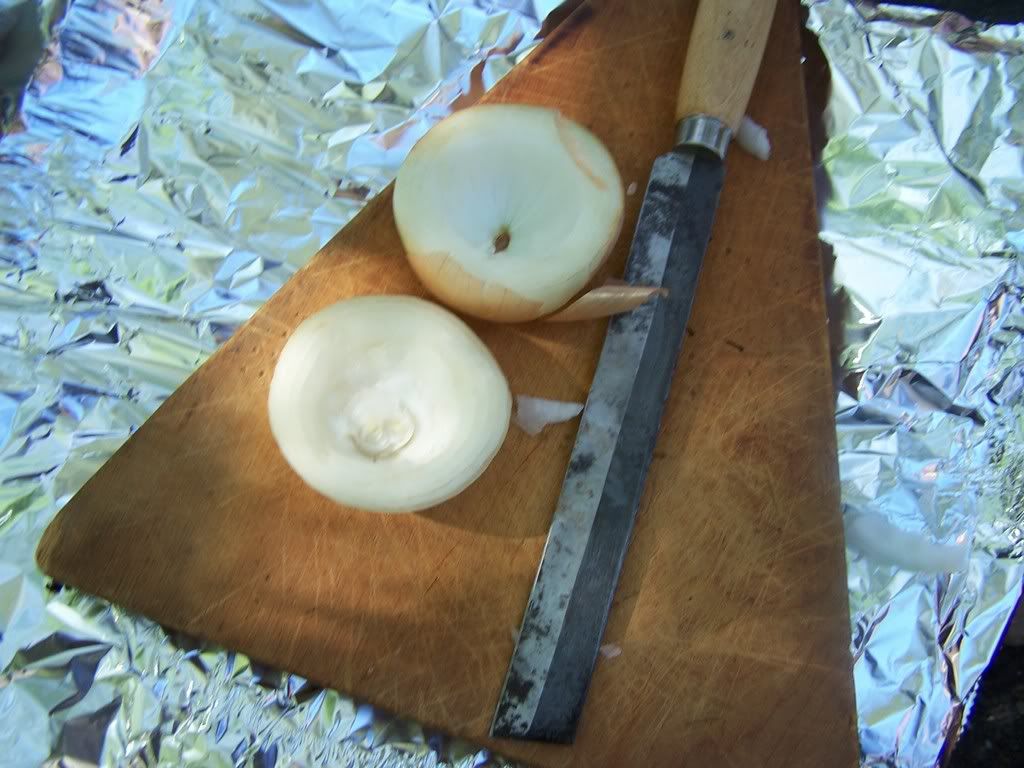 Packed one half with ground beef: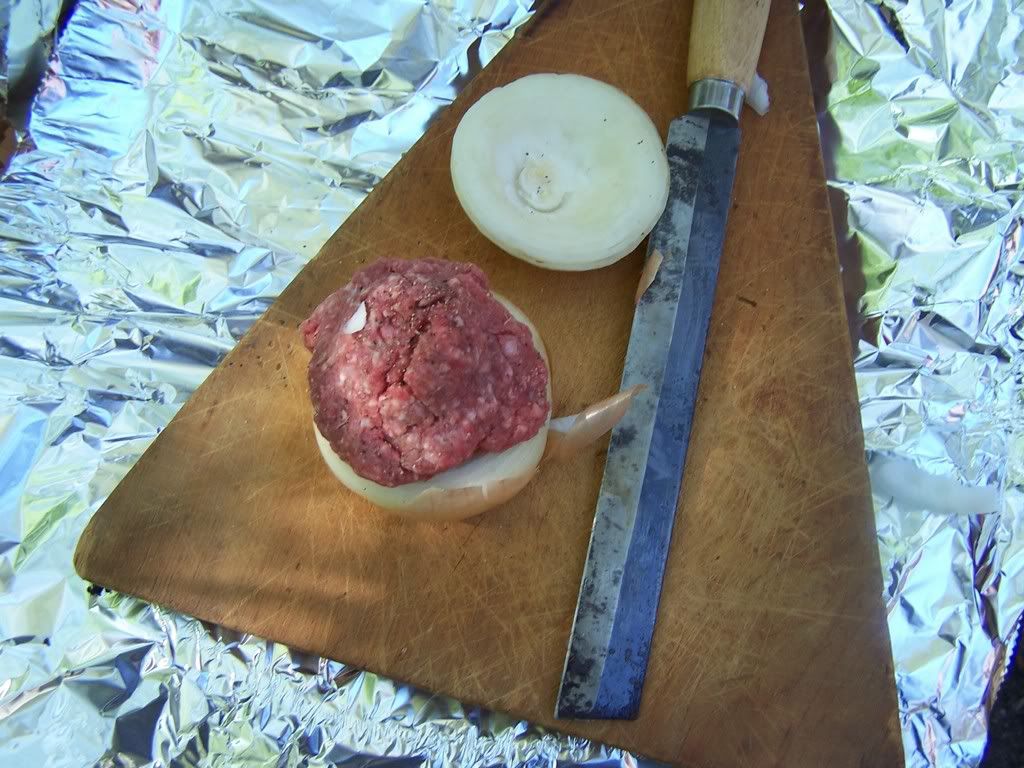 Put the other half on top:
Wrapped it in foil (shiny side in is supposed to make it slightly hotter--who knows?):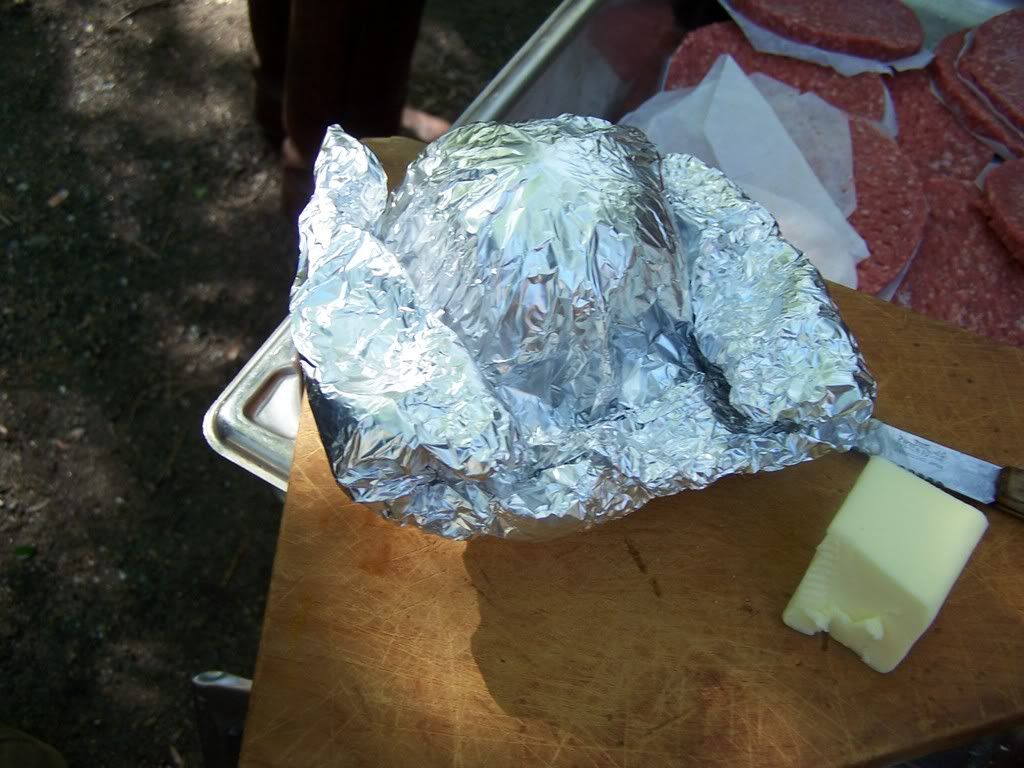 Cooked on open coals for 20 minutes to a half an hour: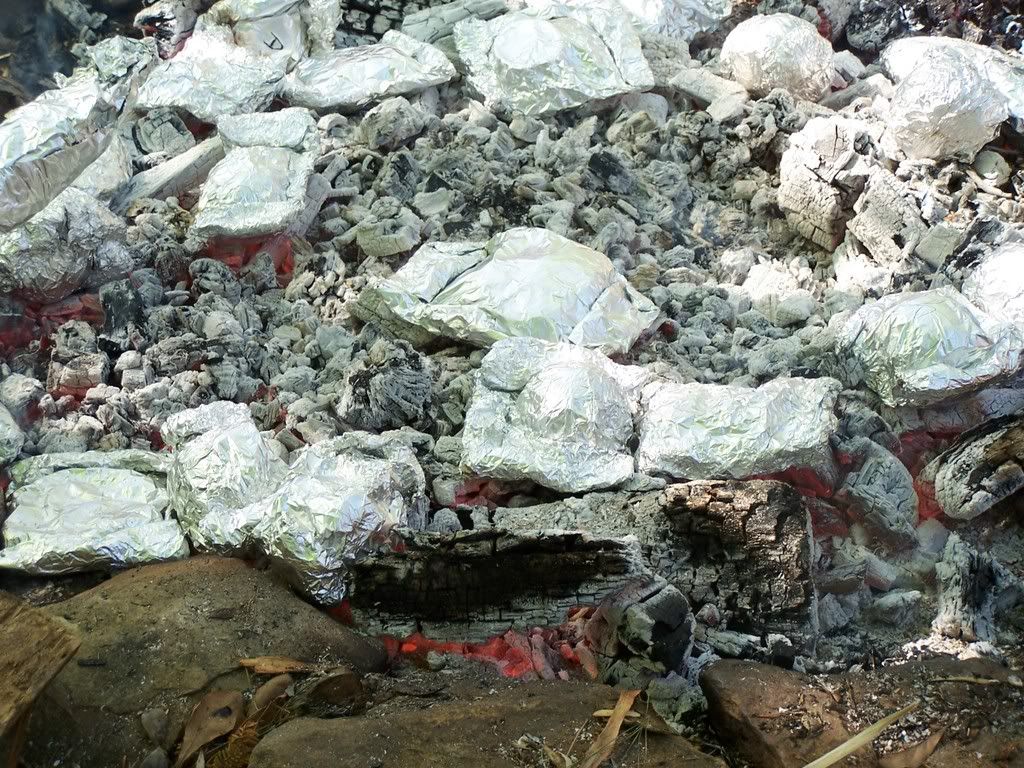 Then unwrapped it and ate it. Unfortunately, I was hungry and wolfed the thing down before I thought to take a picture of the delicious finished product. The vegetarians cooked eggs in their onions, which seemed to turn out all right.
But here's a picture of a nifty foil-and-stick frying pan that worked quite well: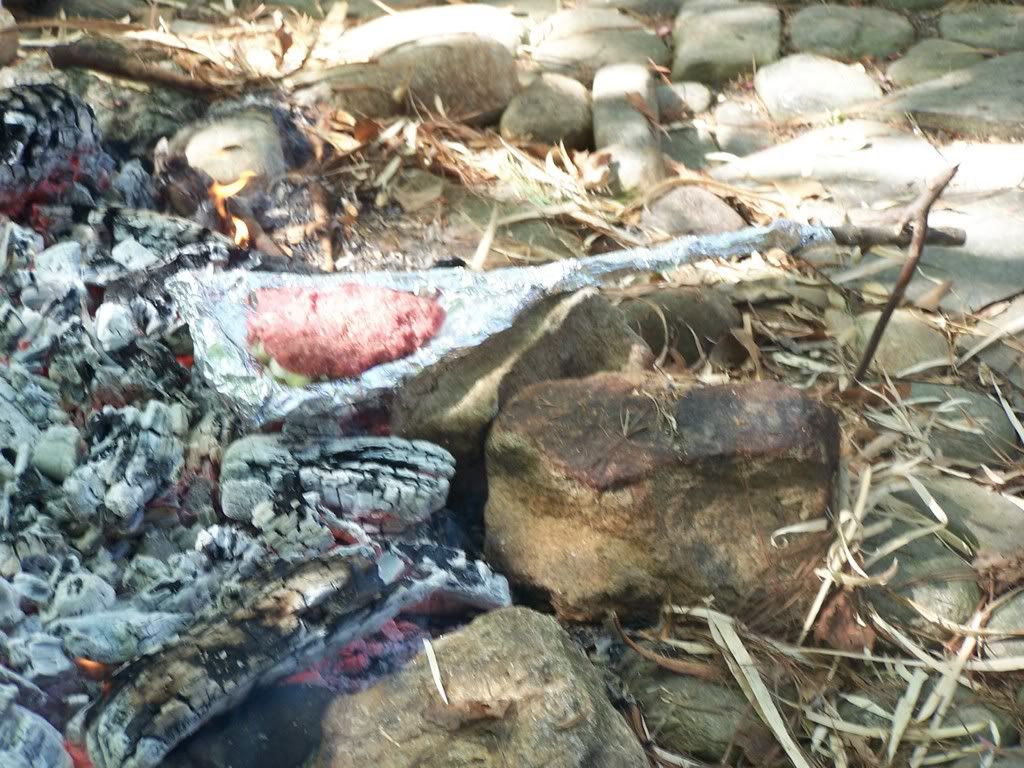 We also made meatloaf on a stick by packing a paste made of ground beef, a crushed slice of bread, an egg, and salt and pepper on the end of a green stick, wrapping with foil, and setting it over the fire with a forked stick as a fulcrum, weighted at the base. It had to cook a little longer than the items in the coals--about 45 minutes. The meatloaf was very moist and tasty, but unfortunately it was a demonstration model, and there was only a little to go around.
[Edited to fix photobucket links, to add text, and to correct some spelling and syntax problems. Too bad I didn't do all of that before it went into the ZS feed!]