I have not seen a lot of stuff on this product and I have seen zero information on this product being used with an AK platform.
So I decided to put a little quick something together in case someone else is wondering about the See All Open Sight on an AK
This is the "See All Open Sight". It has been out for a year or two.
It is a neat concept. It uses a block of Fiber Optic to focus light and illuminate a triangle. Mount the unit on a firearm to use that triangle as a sight. Put the tip on the triangle on target and pull the trigger….Simple.
Details from the manufacture can be found on the links below
https://seeallopensight.com/product/see-all-open-sight/
https://www.youtube.com/watch?v=WMd-nmrDbow
I really like the concept and I wanted to try it out. I bought the base model for 90 bucks. I mounted to my AK74 with ultimak rail and took it to the range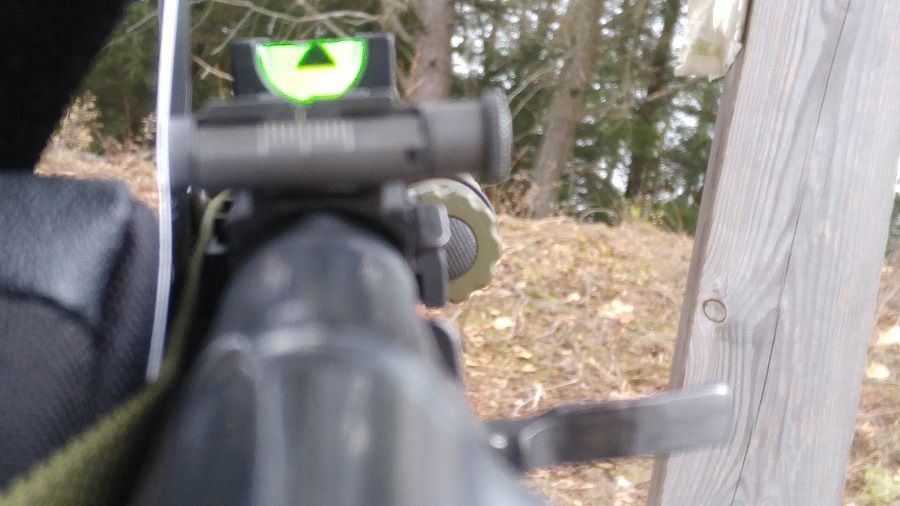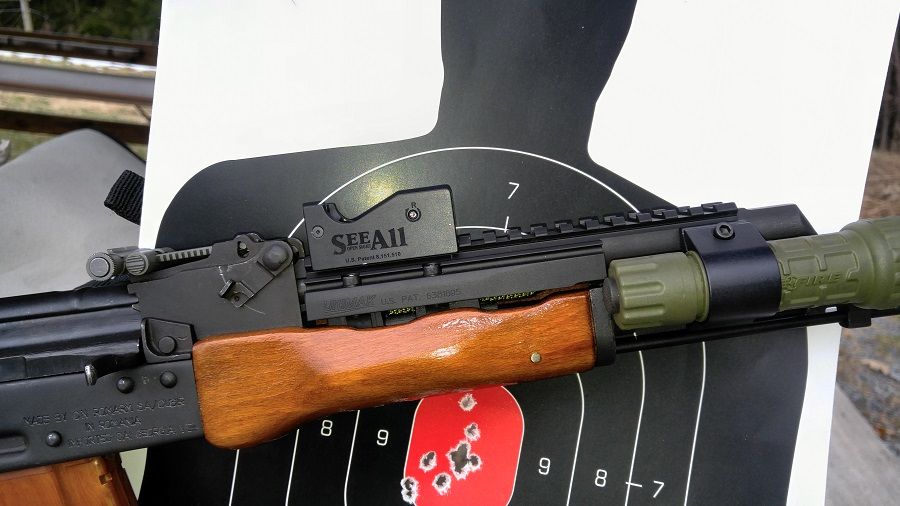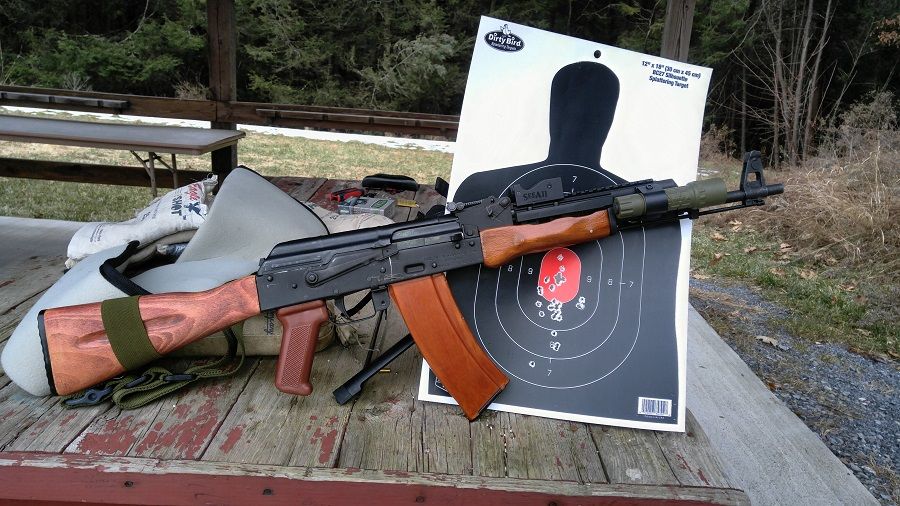 The Good Stuff
:
On the AK with Ultimak it gives a low profile and it can be used with proper cheek weld on the rifle. No face hovering which I look for in a sight set up. The triangle is bright and easy to use. Where ever the tip of the triangle is…is where the bullet will go.
It does not use batteries and it is constant "ON" as long as there is an overhead light source. At ranges 10 to 50 yards it is super accurate. The target with the rifle was shot at 15 and 25 yards in the standing rapid fire.
Limitations:
It needs an overhead light source. Unless you buy the night model for 200 dollars, this sight is useless at night.
It will not co-witness. The irons are blocked and useless with the sight installed. You can mount this on a 60mm quick discount rail and then mount to the ultimak rail so you can remove at night or if you want to use your Irons. I found a 60mm QD rail on Amazon for 12 bucks that works great and looks good…but it will rise the sight a quarter of an inch and the good cheek weld I was talking about earlier is gone.
Accuracy decrease at 50 to 100 yards and drops off the table past 100 yards. Shooting at 25 yards you will be William Tell knocking apple off all day. At 50 Yards you will hit inside the "9" ring 95 times out of 100. At 100 Yards you will hit a steel "Dog" (Man's torso) target. Past 100 yards…don't expect too much.
Overall:
Despite the limitations I like the sight. For the price point of 90 to 100 bucks it's a good sight. Quick and Accurate at short ranges. Is it a replacement for a Red Dot? No it is not. It's a good alternate for a Red Dot at a reasonable price.
I will be keeping this one on by AK74 for a while.