w3rdtoyamama wrote:
zombiepreparation wrote:
Ah. Okay.
The way I wash my sheets is in a 3' diameter plastic tub. And use my: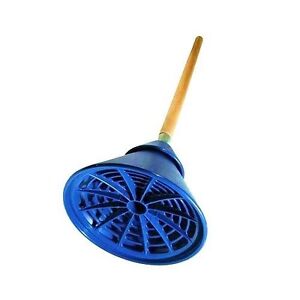 Does that actually work good?
In my own experience it does.
I don't remember that I have washed items with actual dirt. I remember I did purchase it while I was still hard at work on a permaculture garden. But I don't 'remember' how I was laundering my really get down mud and dirt gardening clothes. Come to think of it, I 'must' have been. No memory of the results though.
I have never laundered grass stained items, or for that matter any stained items.
But I can tell you I consider it easy to launder with it. I have been completely satisfied with the cleanliness of my laundry; jeans, and all other manner of clothing, bed sheets, towels, etc. (I also use multiple rinse washings until I get no soap bubbles at all. So I don't know how that plays into the cleanliness I experience)
I recommend it with enthusiasm. I'm pretty sure I paid $15 or so dollars for it years back when purchasing it. I consider it, in my own use of it I mean, worth at least three times the amount in its ease of use, results in cleaning, and break down for between laundering use storing.