Well, this last Saturday, I learned a few valuable lessons.
1. During rainy weather, drive slow. During heavy rains, if you think you're driving slow enough, drive slower.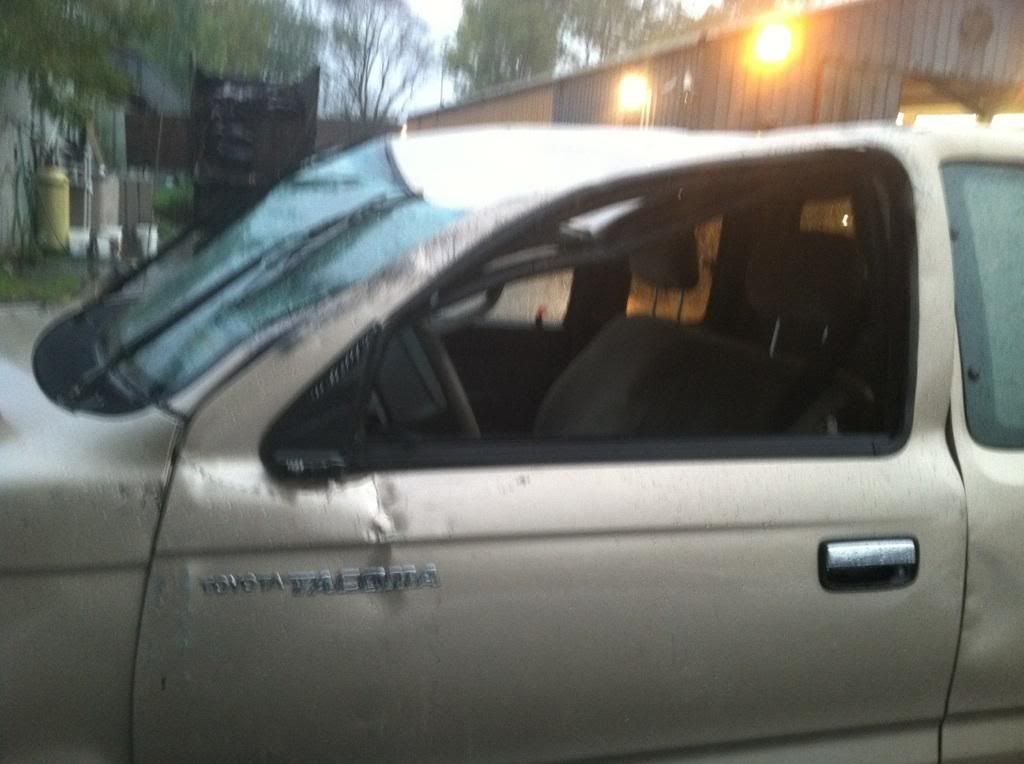 2. If you drive a truck, it may behoove you to weigh down the bed for some better traction during bad weather.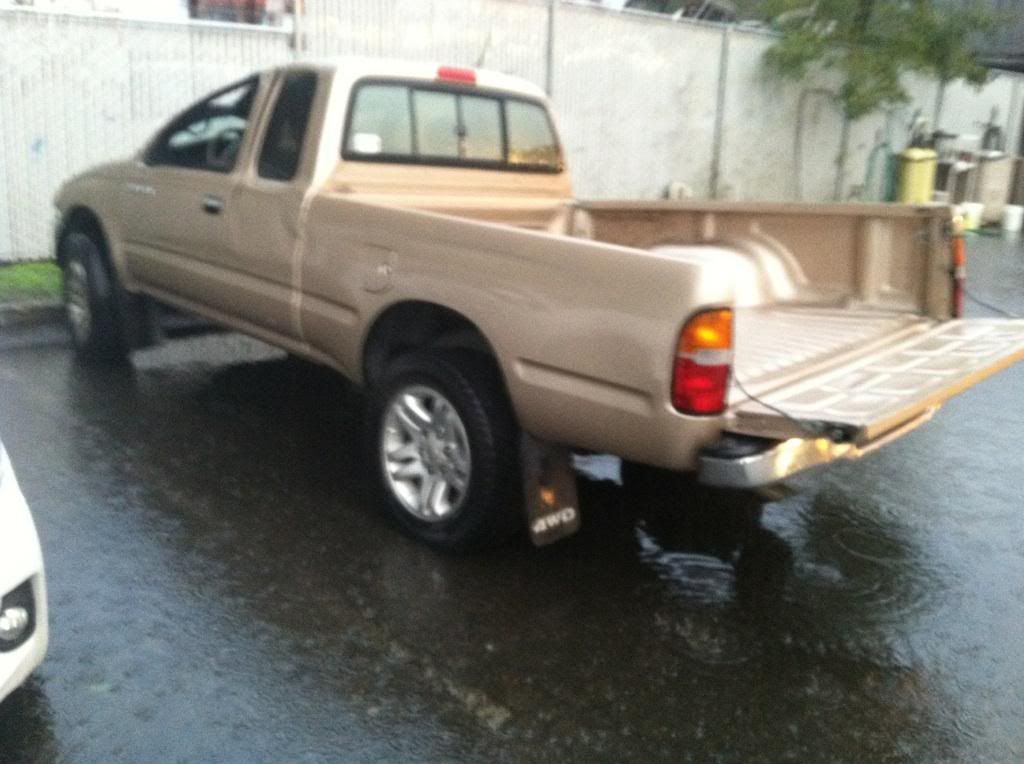 3. Don't drive on a spare tire (if you can help it). Especially if it's a rear tire and not full size. Especially if it's rainy.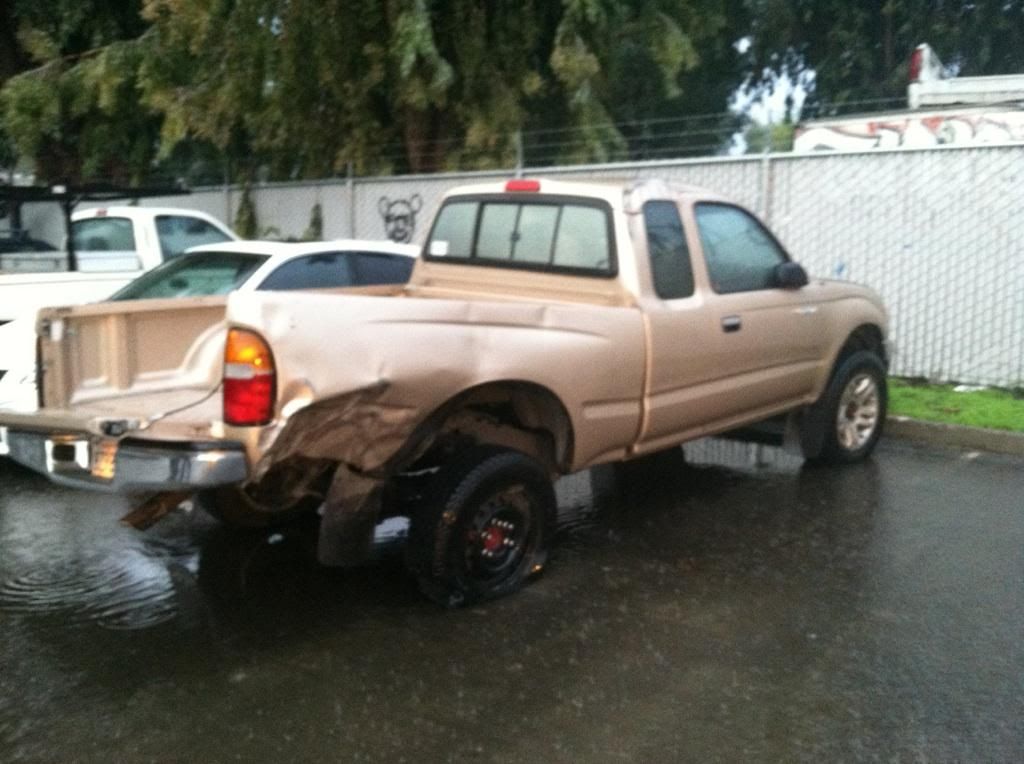 I was driving to my parents' house (luckily my wife was already there and neither of my dogs were with me). As I merged onto the freeway, I hit a really slick patch and my rear tires started to fishtail to the left. I automatically attempted to correct it, but overcompensated, turning it into a counter-clockwise spin. Luckily I didn't spin into a busy portion of traffic and a majority of oncoming cars (except one) stopped in time. The one struck my truck on the rear right corner, and right after the impact, the truck started to roll over. I don't know how many times it rolled, but it was at least once, and I ended up on the left side, nose facing the divider and top of the cab facing traffic.
At this point, I did a quick check of myself, unbuckled, slowly stood, and grabbed my phone (had been sitting on the chair next to me, but was saved by the charging cable tethering it inside the vehicle) and my keys. The windshield was shattered, but I couldn't kick/push it out, so I unlocked the passenger door and opened it. Thankfully, many drivers had stopped, blocked traffic, and came to help me, so they held the door up while (against all odds and to their surprise) I climbed out of the wreck and walked to the shoulder all on my own.
Called the wife, called 911,talked to PD and firefighters (who were trying to talk me into an ambulance ride, but what can I say, I'm stubborn and didn't feel I needed that), and ended up getting driven to the ER by my and my wife's family anyway.
In the end, I checked out fine, with minor aches and pains, a headache, shattered glass all through my hair, possibly a very mild concussion (brain was acting pretty dumb till the next day, lol), and a few new life/driving lessons. Think I need to buy my guardian angel a beer or something