So, I managed to be the first injury at
ZCon 2011: The Year No One Dies.
We were at the cabin dropping off our personal gear before hauling all of the base camp equipment up the mountain. That's right. I hurt myself before we even got to the fucking mountain. It'd been raining for quite a few days and the cabin stairs were wet and covered in moss or algae; some kind of slimy green shit.
My right foot slipped out from under me and my left foot followed. Both of my legs went up in the air, well over my ass. I imagine I looked like a cartoon character slipping on a banana peel. I came down on the second step square on my tail bone. I tucked my head into my chest so I wouldn't crack my skull, but the impact knocked my sunglasses off the top of my head and they made a sickening *crack* noise when they hit the porch. Everyone thought I nailed my noggin.
I jumped right up and was duly chastised by Kevin (our medic) for doing so. He checked me over and nothing was broken so I carried on. Here's a picture taken by Crypto at the ZSC:001 meeting on Sunday:
Anyway, the drive in for the advance party was a nightmare. It started storming so bad we had to pull the convoy over two or three times. The wipers on the ZS van also stopped working for a while. It was a bit scary, but we all survived.
We stopped at little joint called Blakes BBQ House in Desloge. I ordered Mary's Big Bowl of Slop: pulled pork, baked beans, cheesy mashed potatoes, gravy and coleslaw.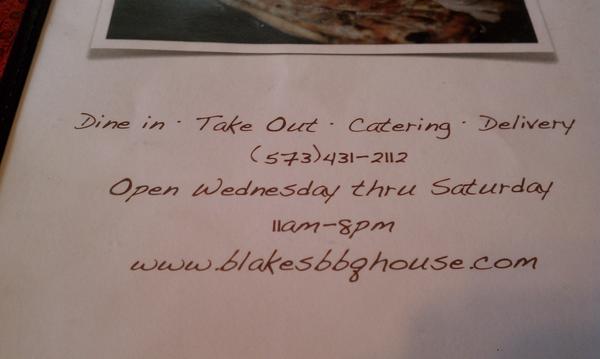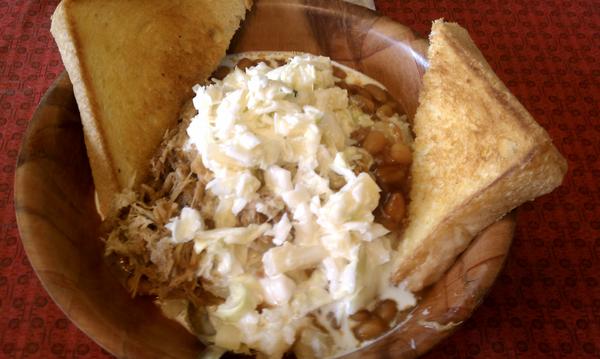 Horatio_Tyllis was awesome enough to [s]smuggle[/s] import my favorite candies.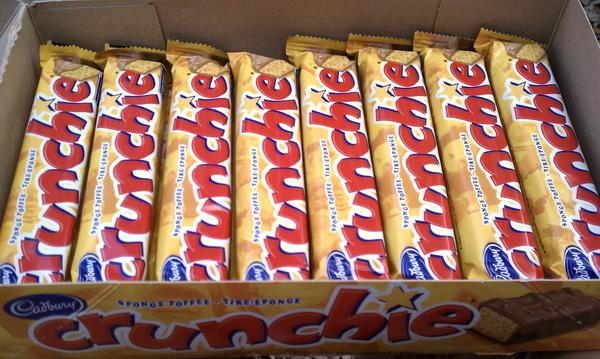 Sitting around the cabin playing with the bug zapper.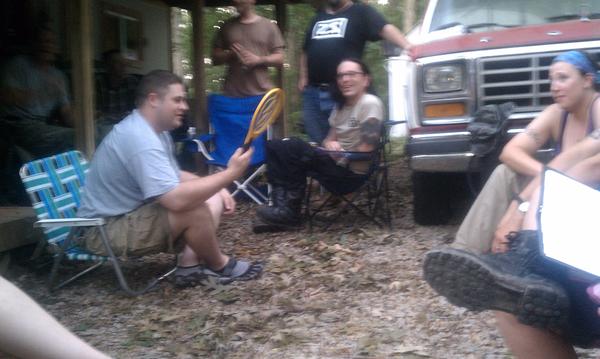 Blackjack. The land owners' neighbors moved out and abandoned this poor guy.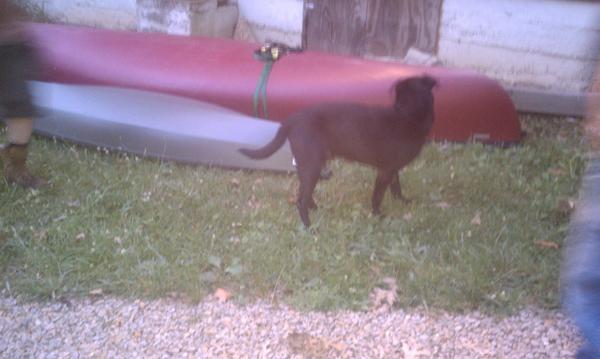 Sunrise at the cabin.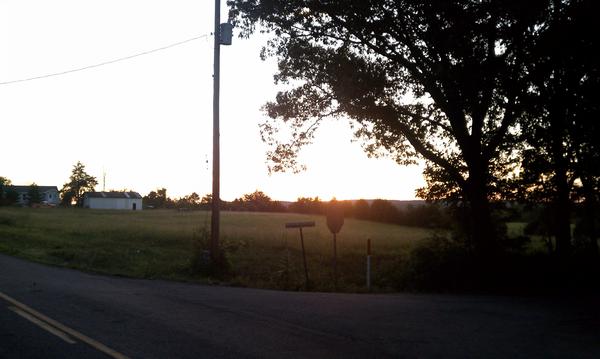 Crossing the creek to set up camp.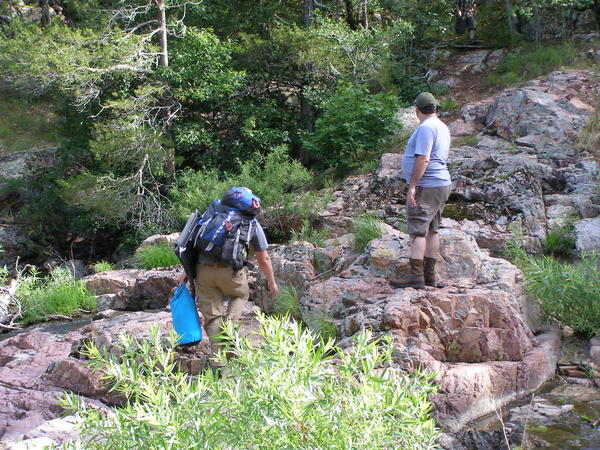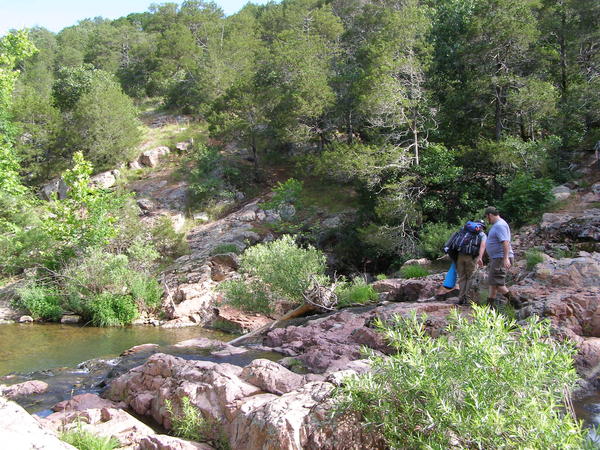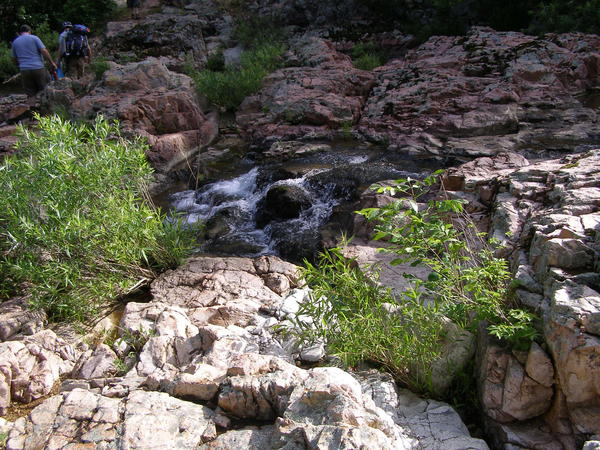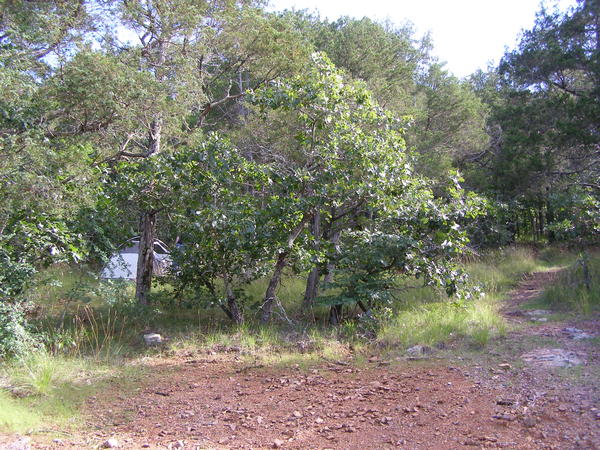 Base camp, before all the setup.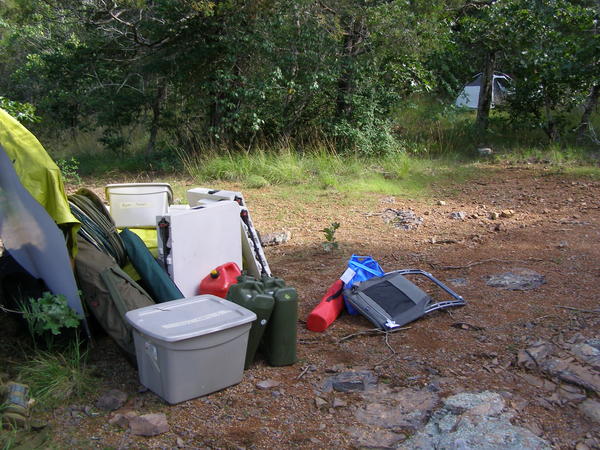 Our strange cousin from the North.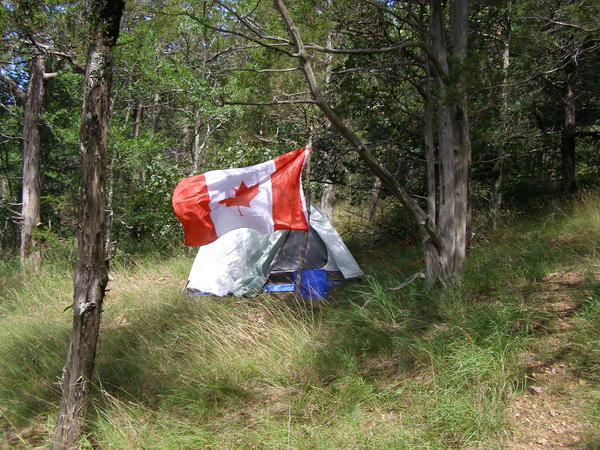 My camp site: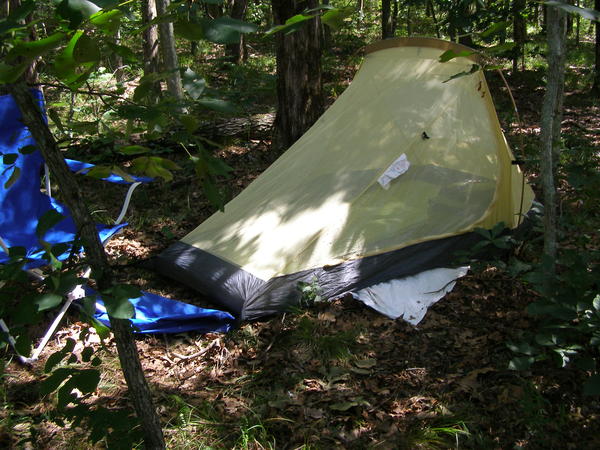 Random pic from around camp.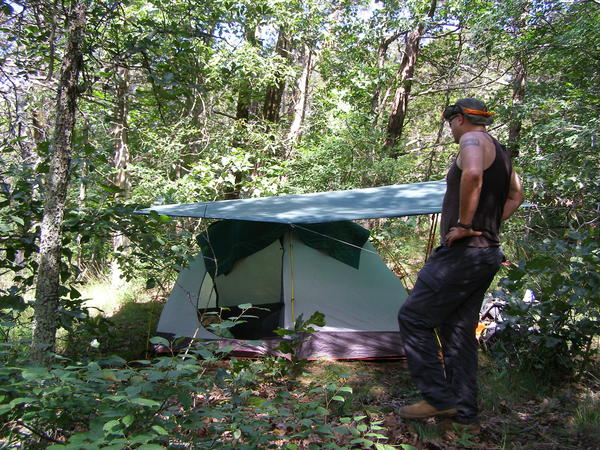 First aid seminar.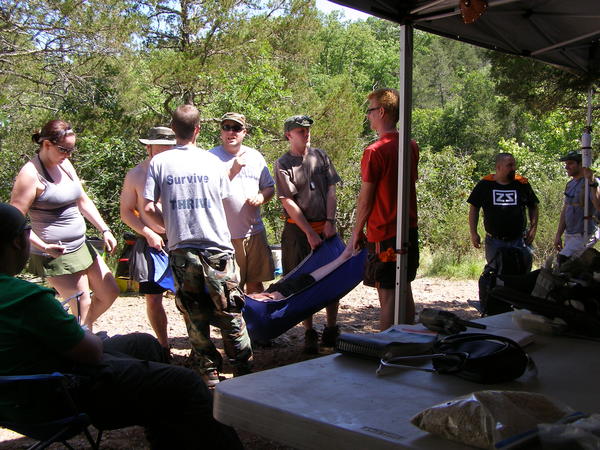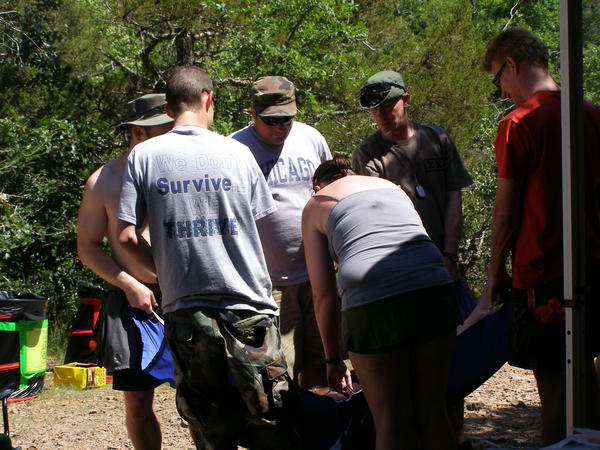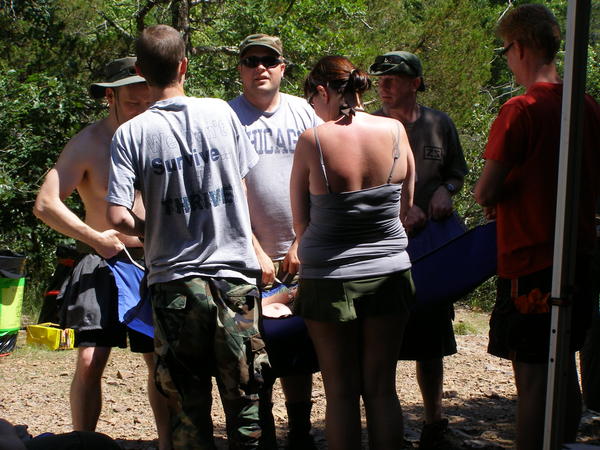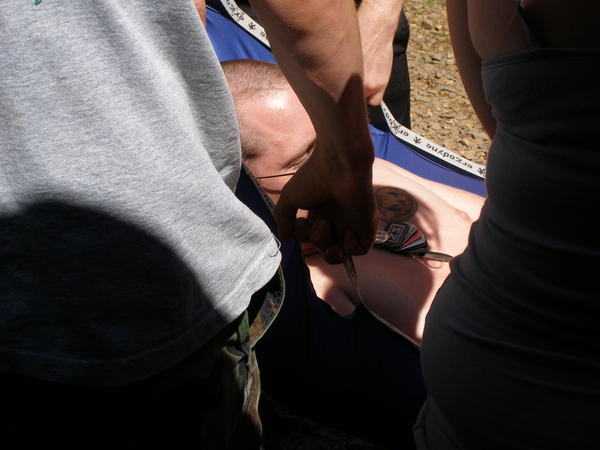 Random shot at base camp.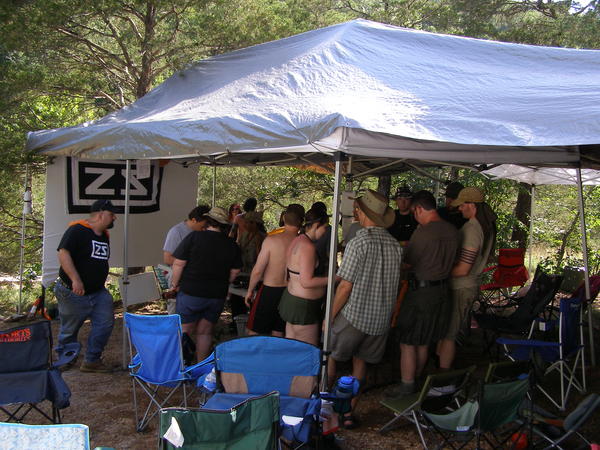 Manbath (tm) from above.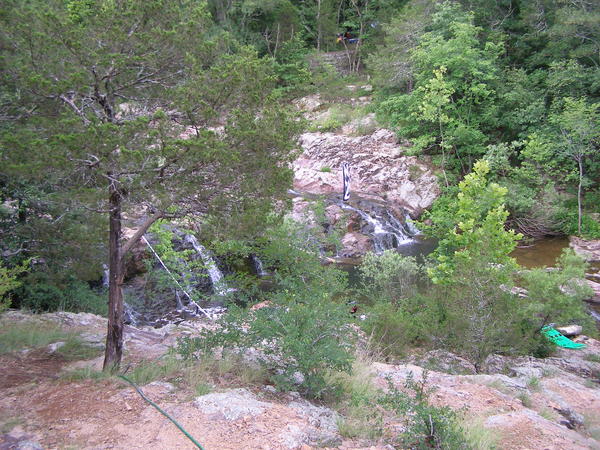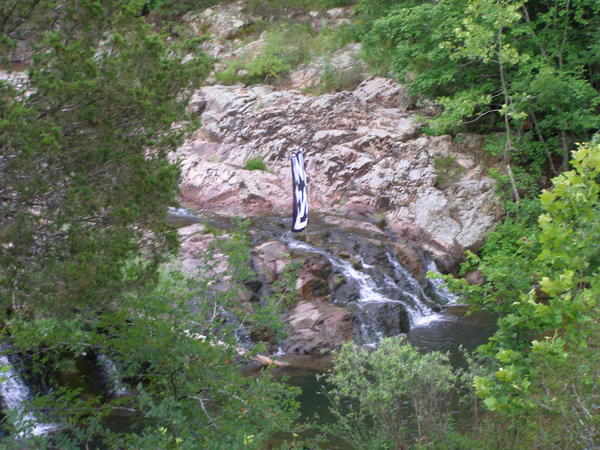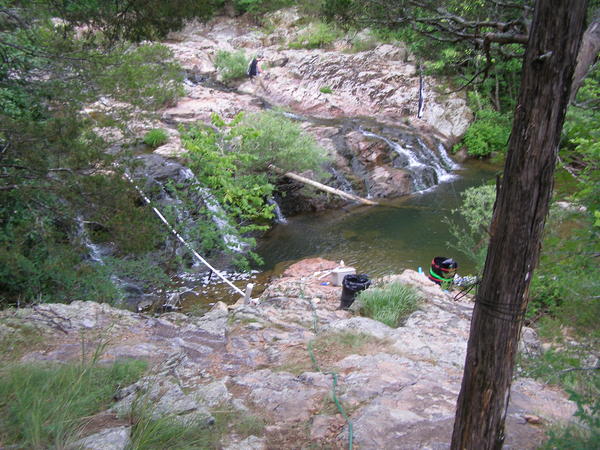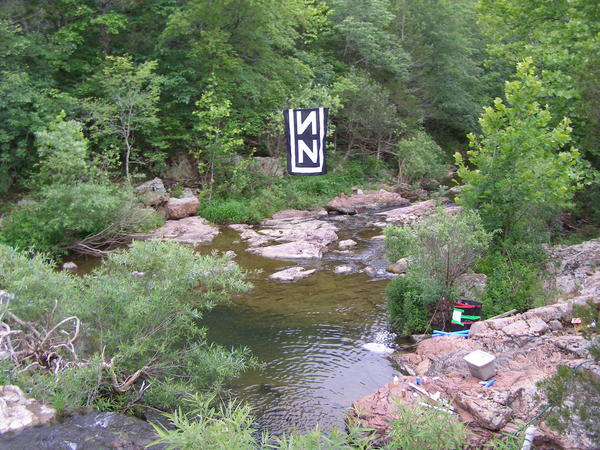 Range day.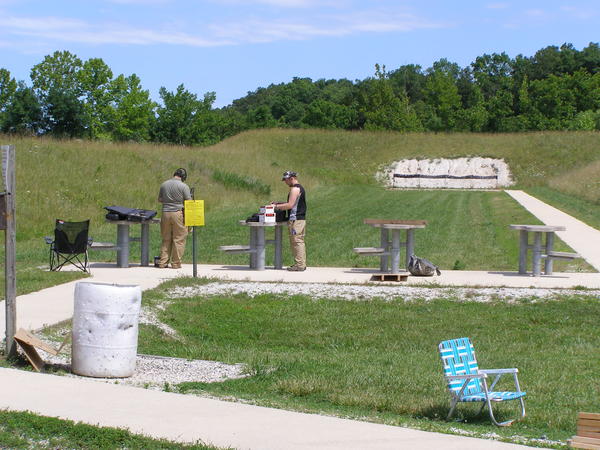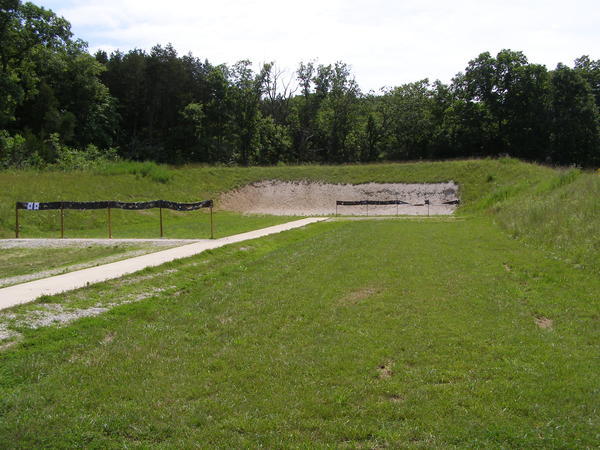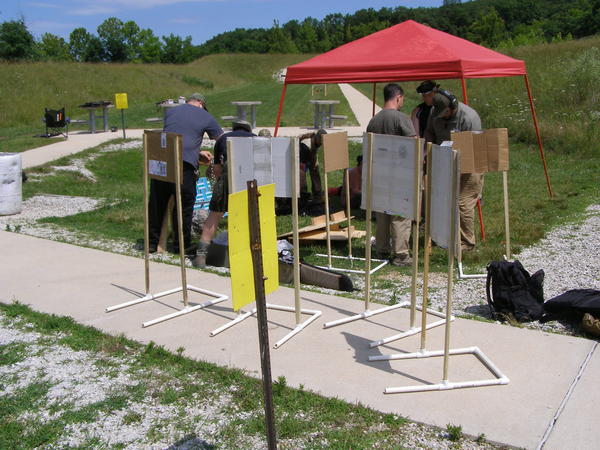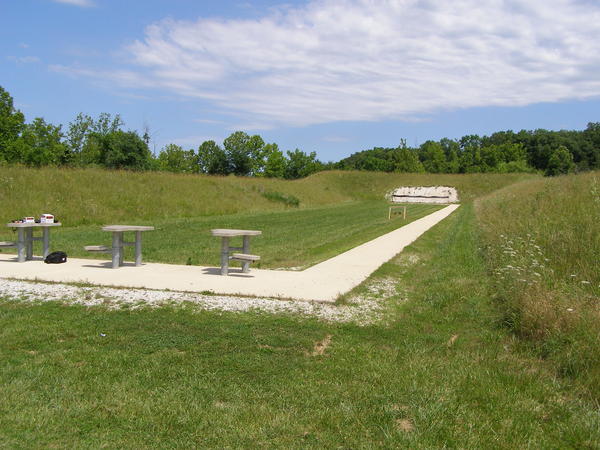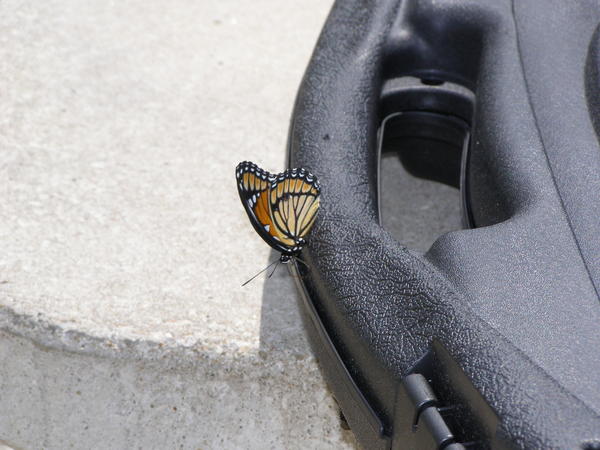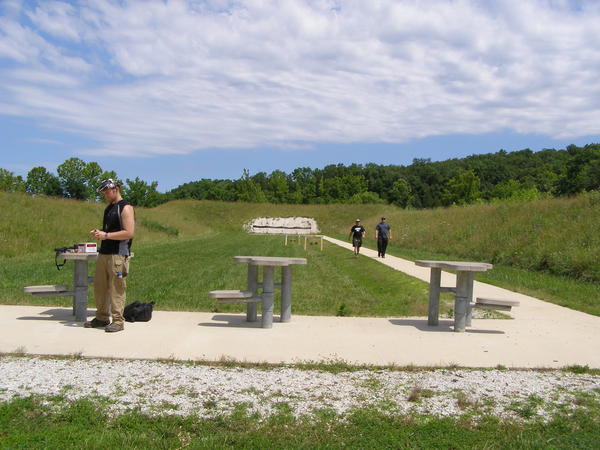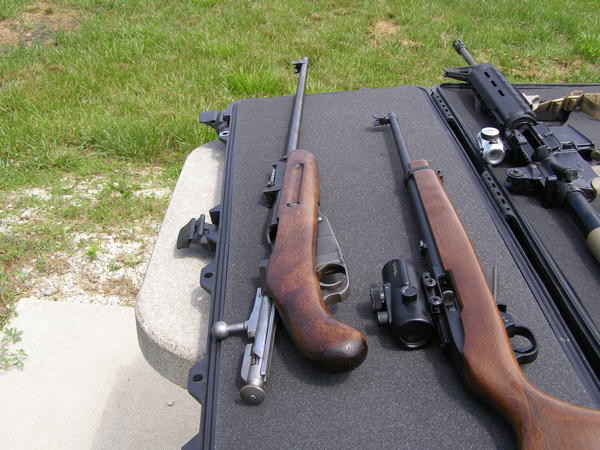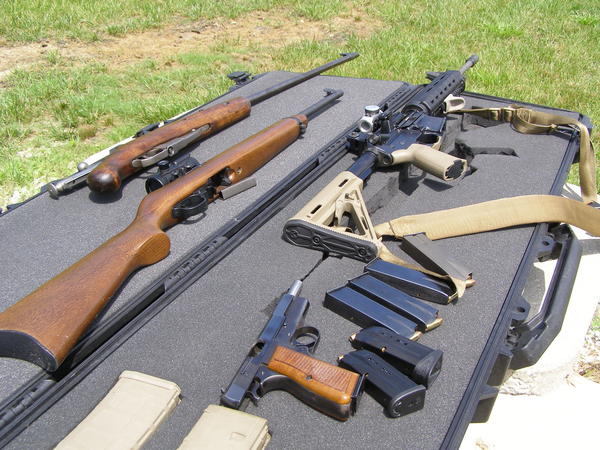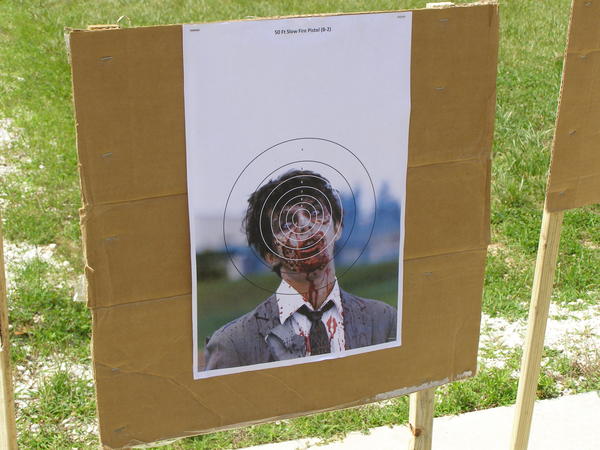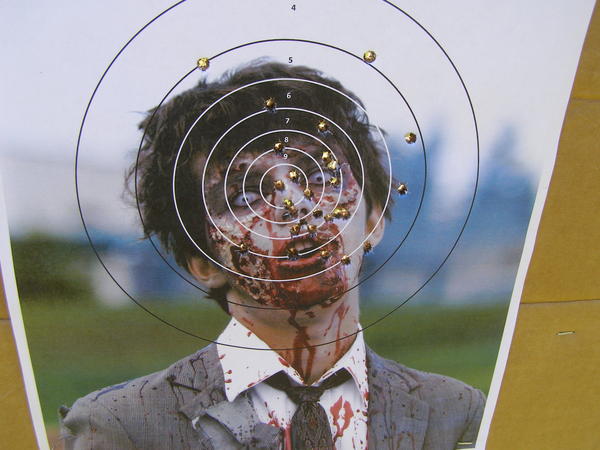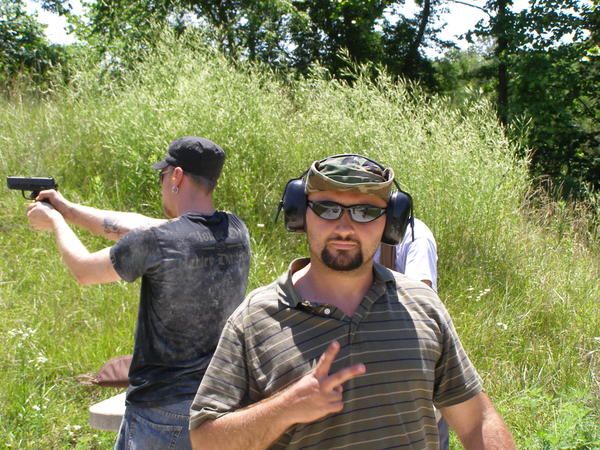 Will showing off his pirate pistol.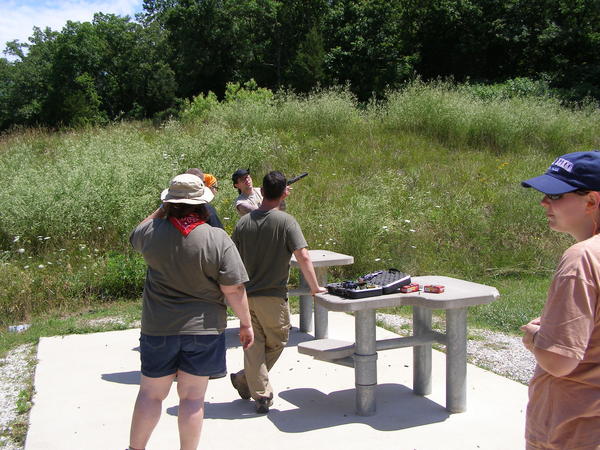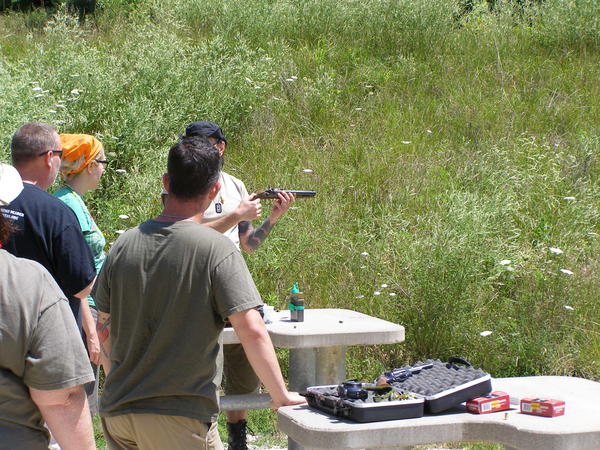 A tale of two ZS lowers.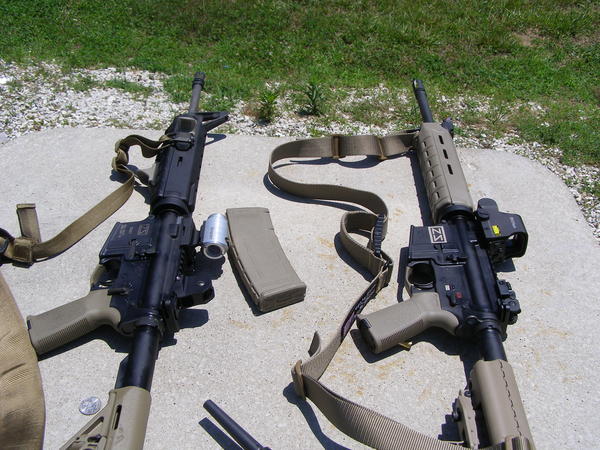 Dimmie, winning the slow rifle competition, like a boss.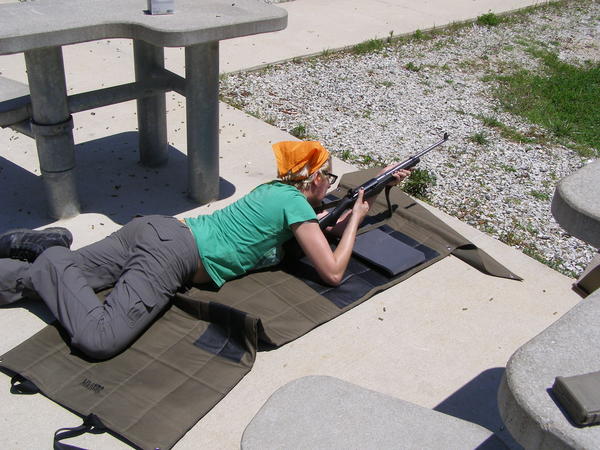 Chicago likes bayonets.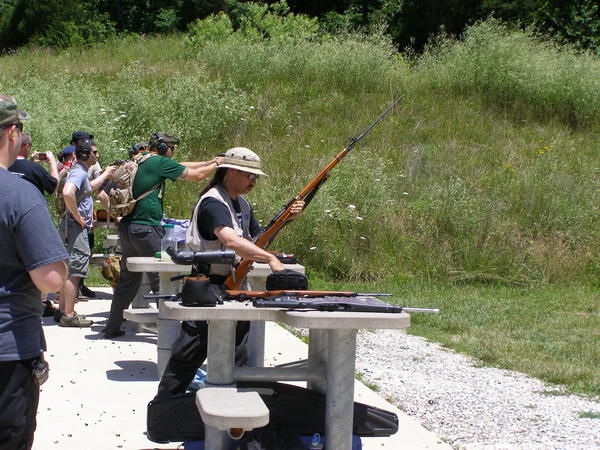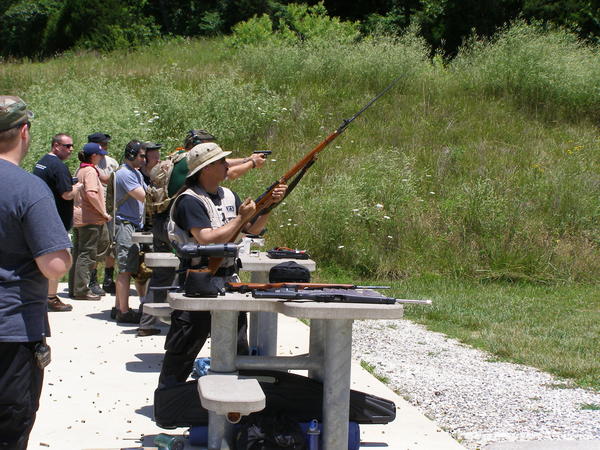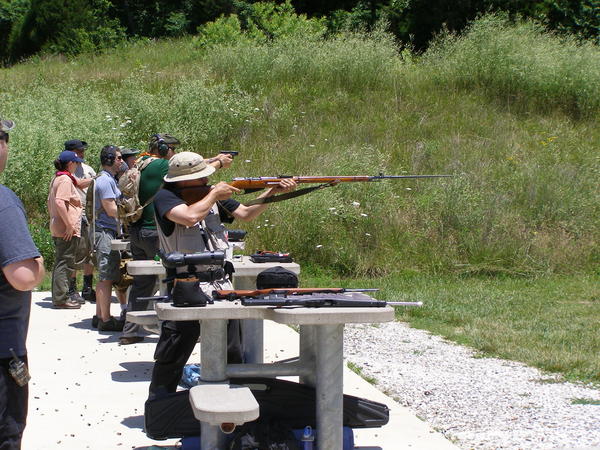 Drewder's got a little captain in him.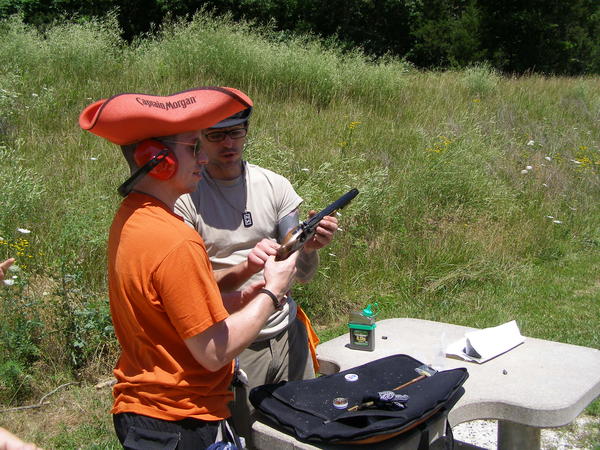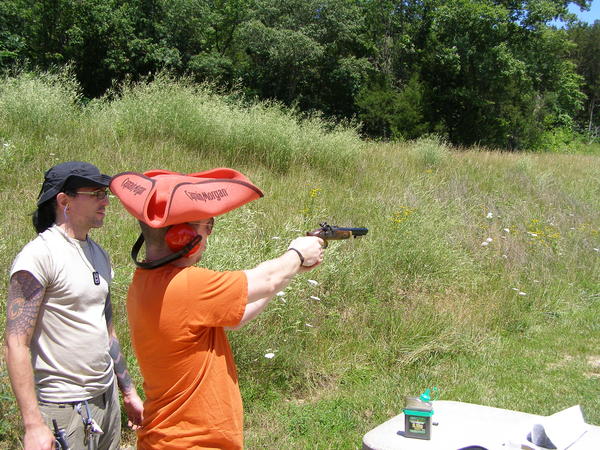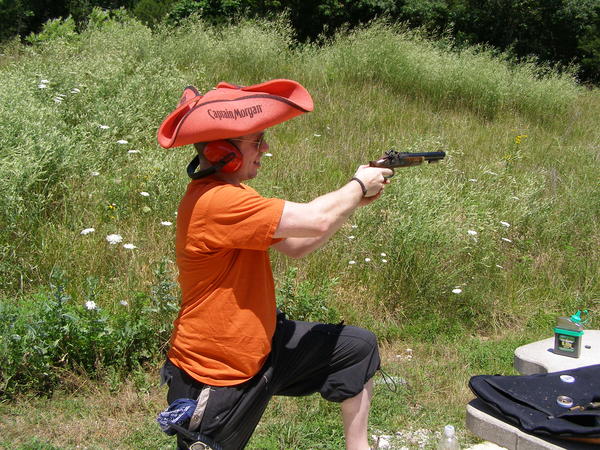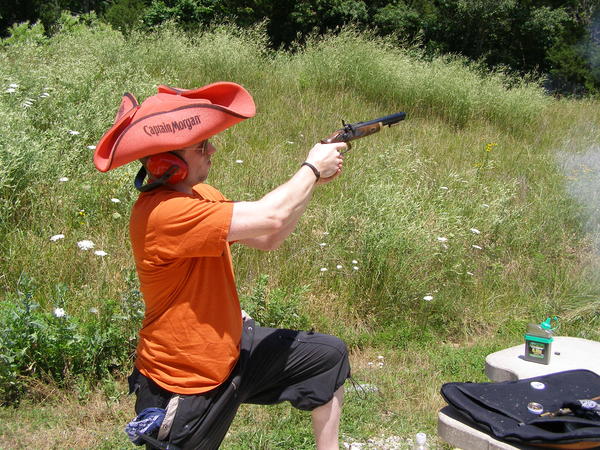 Who's this? Oh, it's the guy from California who hasn't shot an AR in 13 years coming in second place in the timed rifle competition. That's who!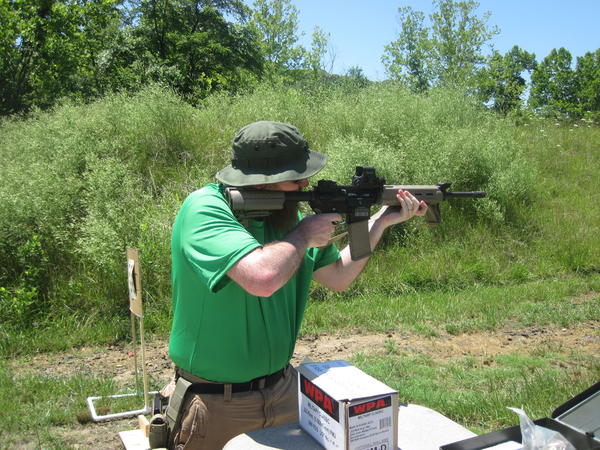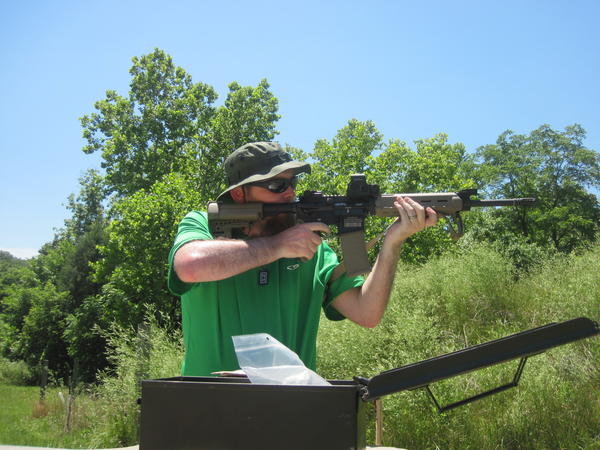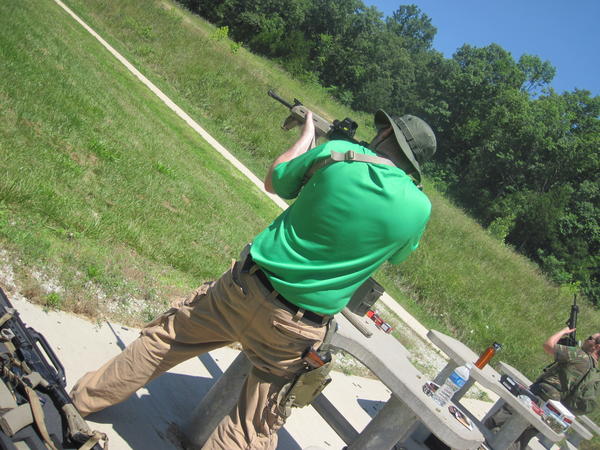 Time to go home.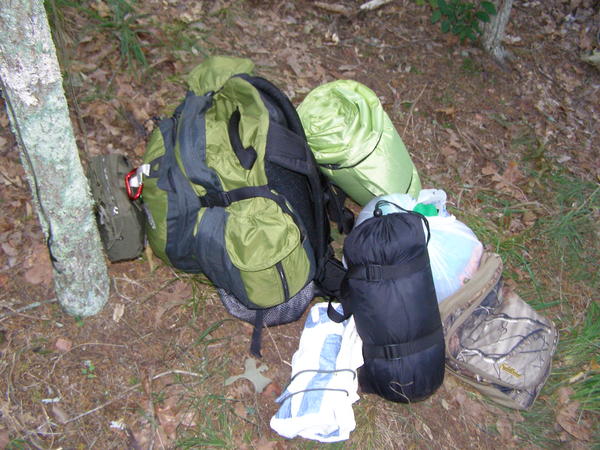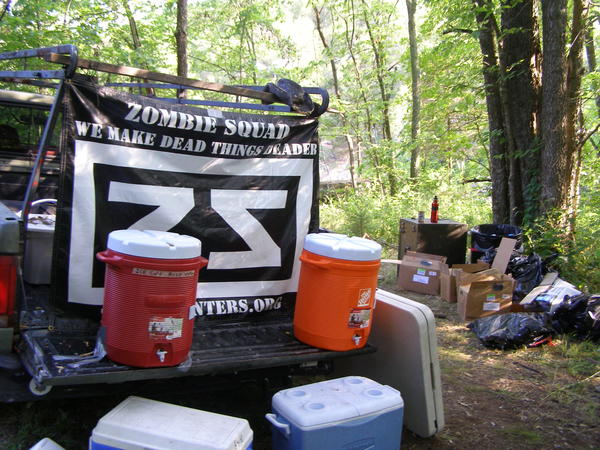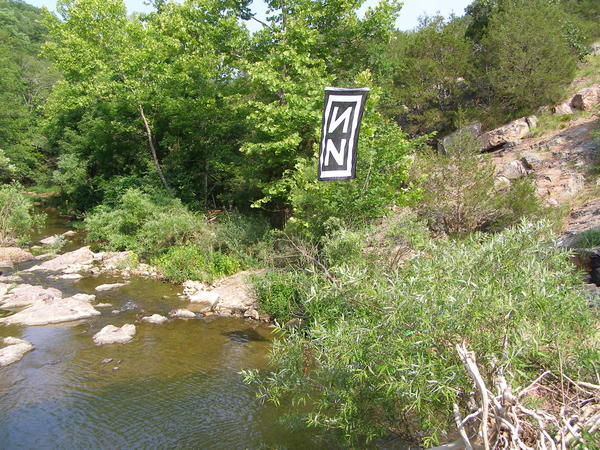 My favorite story from ZCon happened Saturday morning and has no pictures. A few of us volunteers were cooking breakfast. Drewder comes over and asks what he can do to help.
Me: I could use some more firewood.
Drewder: No problem, boss.
Me: Watch out. There's a red wasp over there.
Drewder: Where?
Me: Right on that log I want you to chop up
Drewder: *dirty stare* Oh, fuck.
Me: Kill it with the axe
Drewder: *derisive laughter* Yeah, there's no fucking way I can kill it with the axe
(Drewder heads towards the log and picks up the axe)
*THUNK*
Drewder: Hahaha, holy shit. I killed it with the fucking axe
Another good one was Will getting the ZS van stuck when we were leaving.
The van got stuck perpendicular to the "road" (it was really just a directional mud pit) and we had to dig out the bumper and trailer hitch. We tried putting rocks under the tires, but the rear wheels still couldn't get any traction.
Kyle ended up ramming the van with his truck, moving the van about four inches so Will could finish turning around.