Went out and did my "summer vacation" this past weekend up in the Memaloose area of the Mt. Hood National Forest. First, I must say, it has been raining a lot this year. Yeah, we're the PNW and it rains a lot here. That is mostly over exagerrated but this year we are living up to the stereotype. It will not stop raining and warm up. My camp buddy this weekend was Crystal Brandon, a former bartender at the Crystal Ballroom where I used to be a bouncer at, currently a training paramedic and hoping to get into a nursing program. We decided to practice as much bushcraft as we comfortably could while having modern gear nearby incase of emergencies.
This trip report will have many chapters as there are many points I'd like to expand upon that cover many different subforums and I thought it best to stick this whole damn thing in Bushcraft and let y'all sort it out. To whet your appetite here is a list of things I will post about:
1. Chopsticks in the bush
2. Making a lean-to as a wind block and reflector of heat (but not sleeping in it)
3. Cooking meat and stuff over your fire
4. Mushrooms and my lack of education
5. A FRIKKIN BEAR! (and what is better – sleeping with your AK in your little tent on a cold wet and rainy night or sleeping with your S.O. in a bed back in town?)
6. Some of our gear and how it did
7. My Dad and his M6 Scout rifle and other guns
Here's some "promo" pics of my adventure: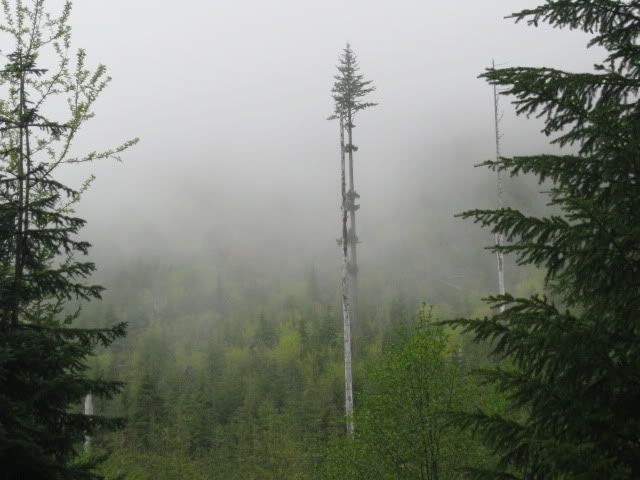 When it wasn't raining
Mora action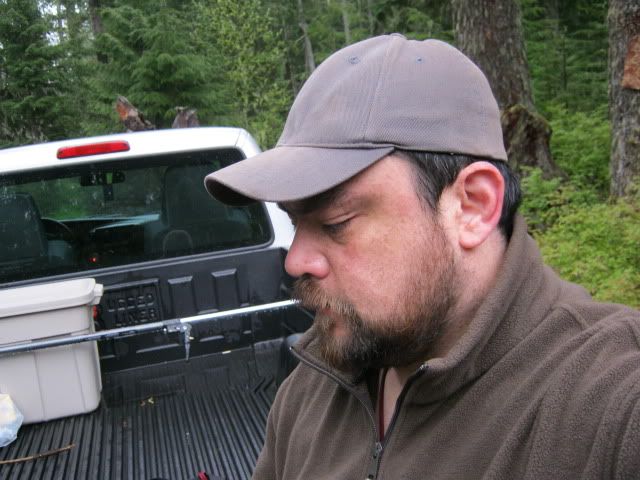 Other than with my girlfriend in a cool bistro, my favortite way to have breakfast – back of truck, Jetboil and in the mountains
My Dad and yet another new .22lr pistol, he can't stop buying them
Stay tuned, more to come and it might even get exciting.