About a week ago I was in these woods doing some muti fuel stove tests during rainy weather and noticed this can. Normally I would have picked it up but decided to leave it for something special. When I went back out some days later the can was still there. One pro to trash is often it doesn't go anyplace. That's also it's primary con. The can was probably washed down stream when some unfortunate person found it impossibly heavy once empty. It wasn't too heavy full but they seem to get heavier the less beverage remaining forcing people to drop them.
Water was still moving but down from the flood levels.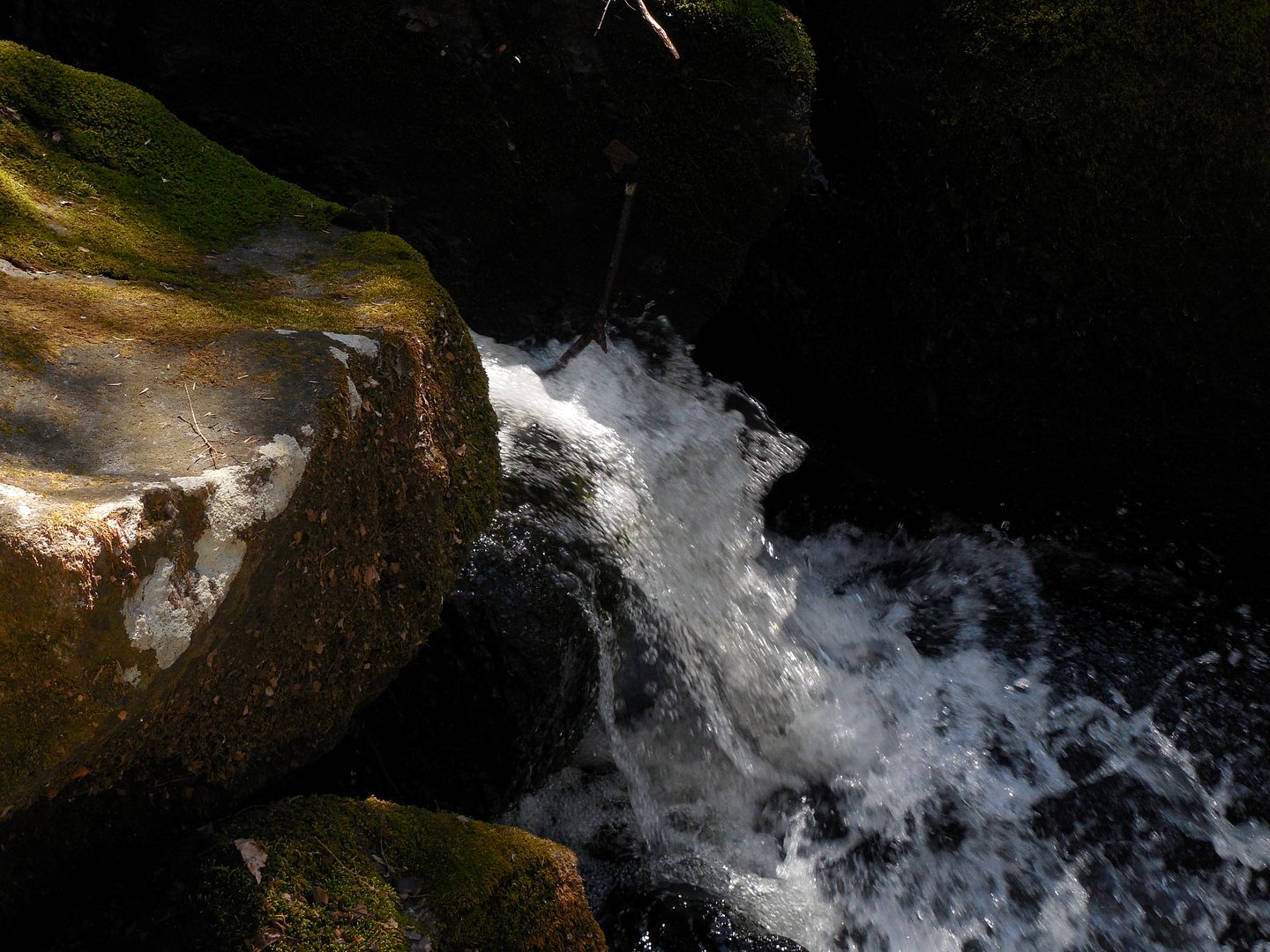 For this skills practice I will ignite a Core 4 Ti stove using a sock and the pitted beaten to heck can.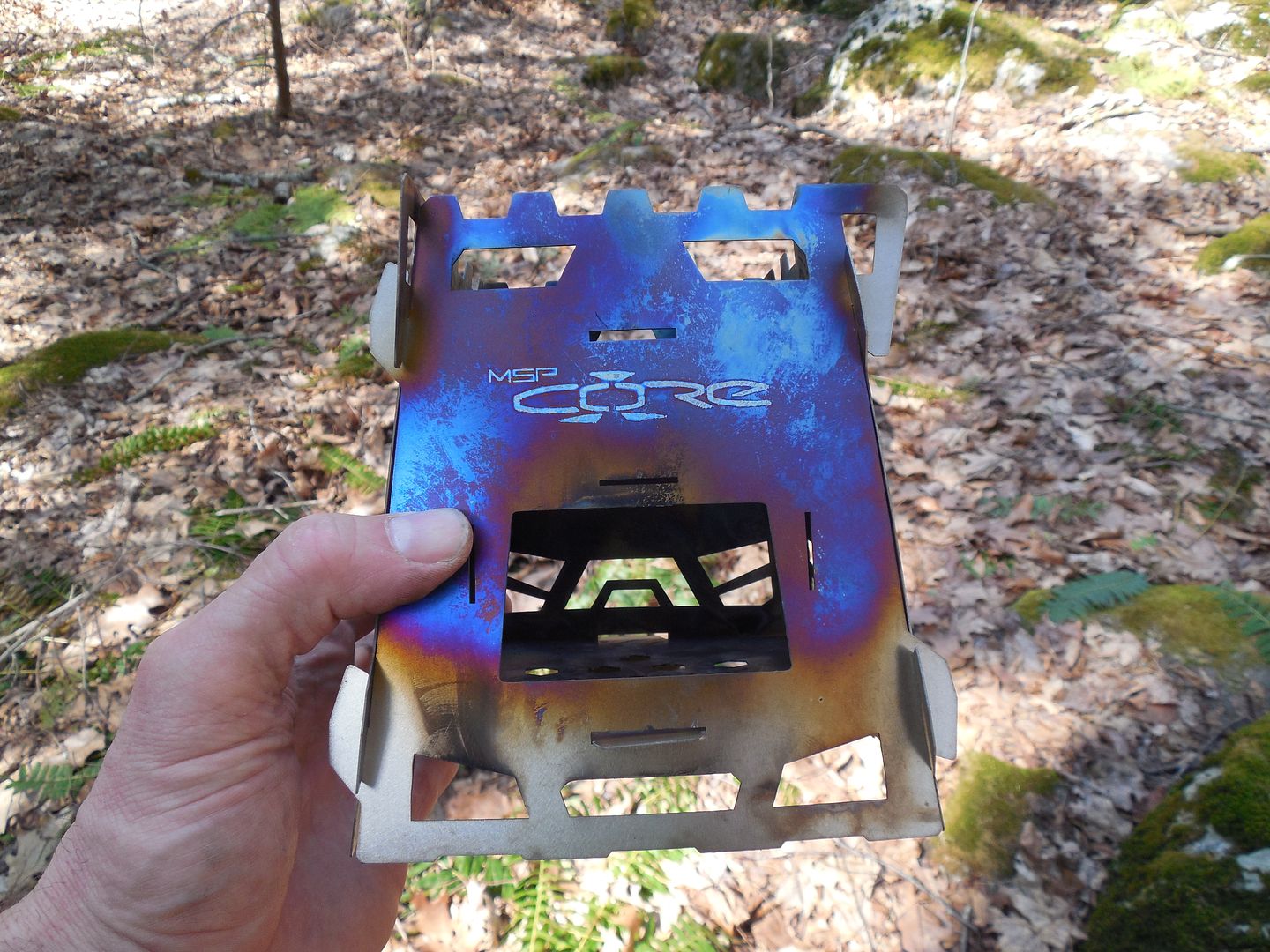 But first we are going to need some stuff beyond what we already got. Very often my pyro shopping list is the same.
Cedar bark.
Tulip Poplar bark.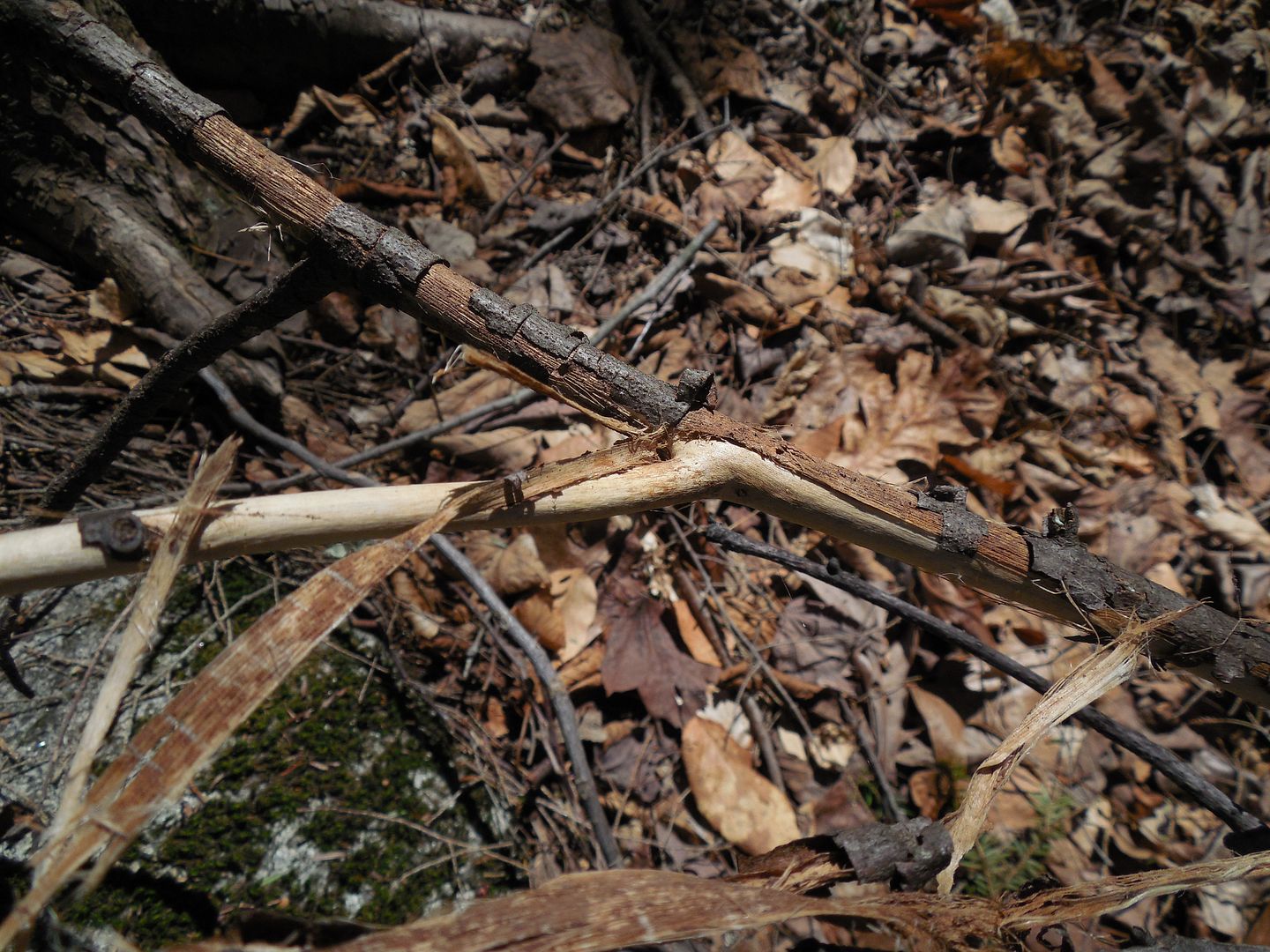 Yellow birch bark. I like to get a hydrocarbon component to any fire as they burn so well.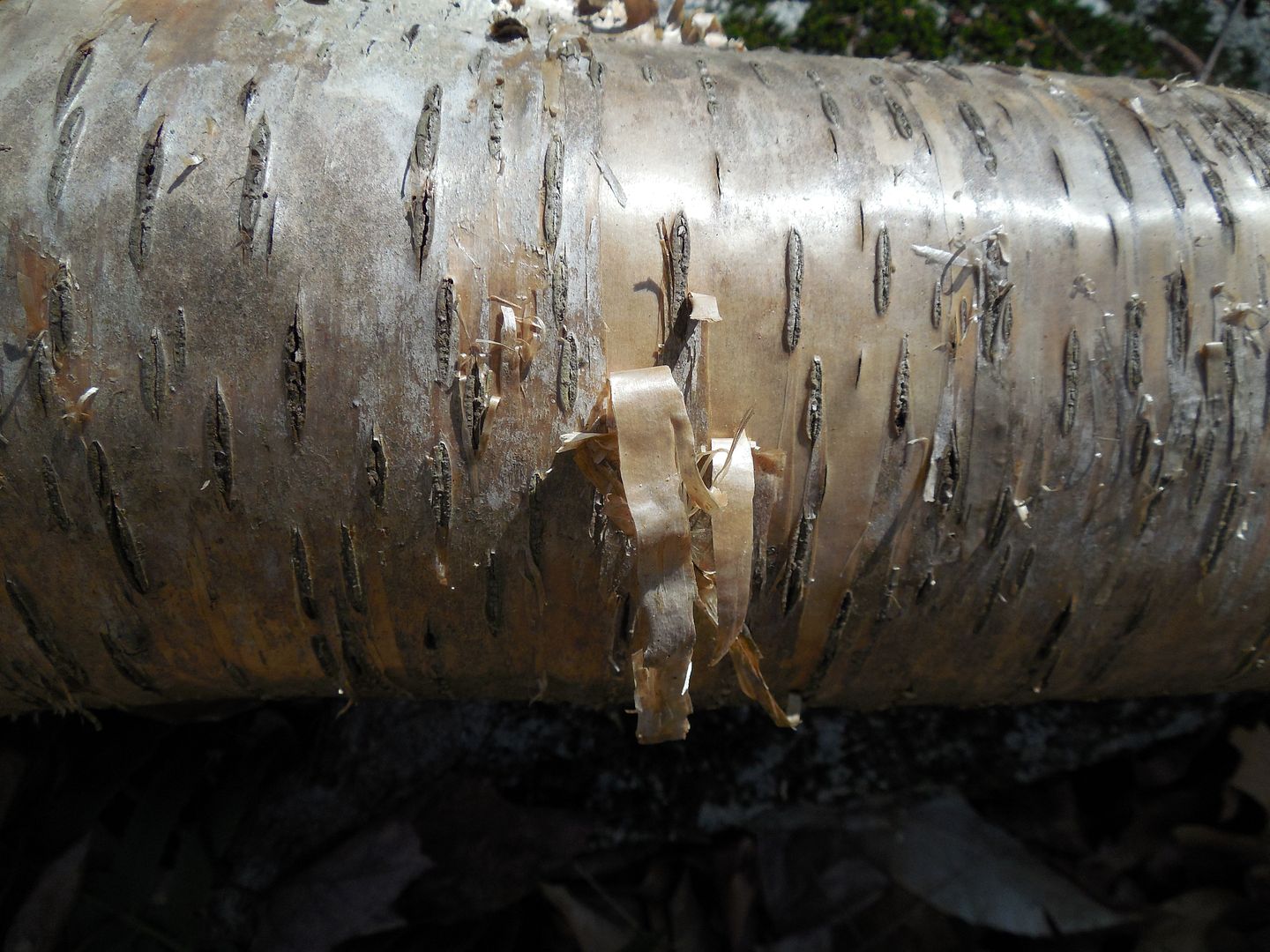 We might need this flat piece as well but really want the fluffier bark.
So lets go! First we crush the can to a hockey puck.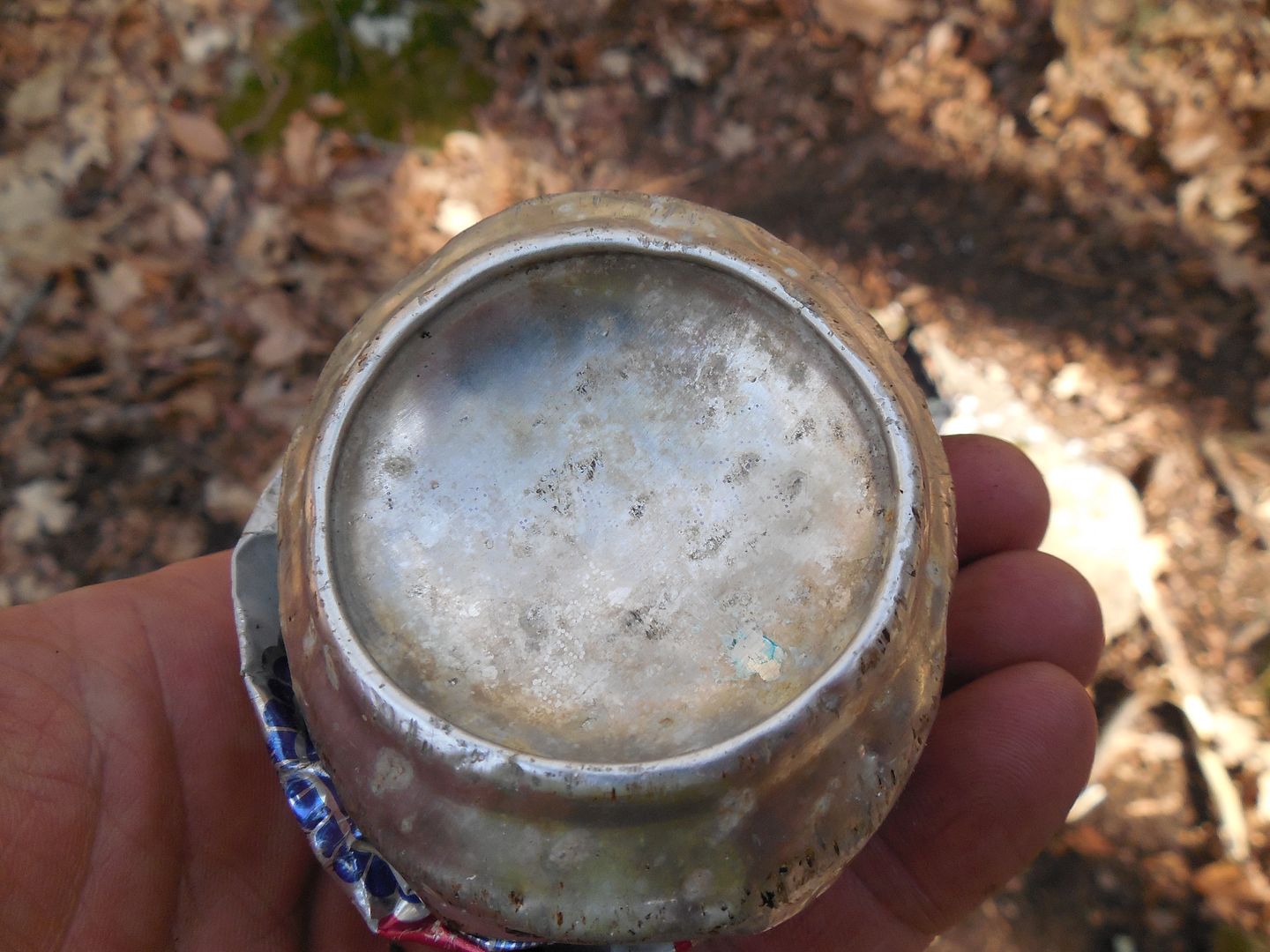 But there is a danger in this. Aluminum will develop sharp edges easily if torn or bent. I like to tap the sides on a rock to flatten them out.
How do I know it can bite you? Found out the hard way some time ago.
That cut on my finger was deeper than it looks. That nasty can did it just as easily as any knife.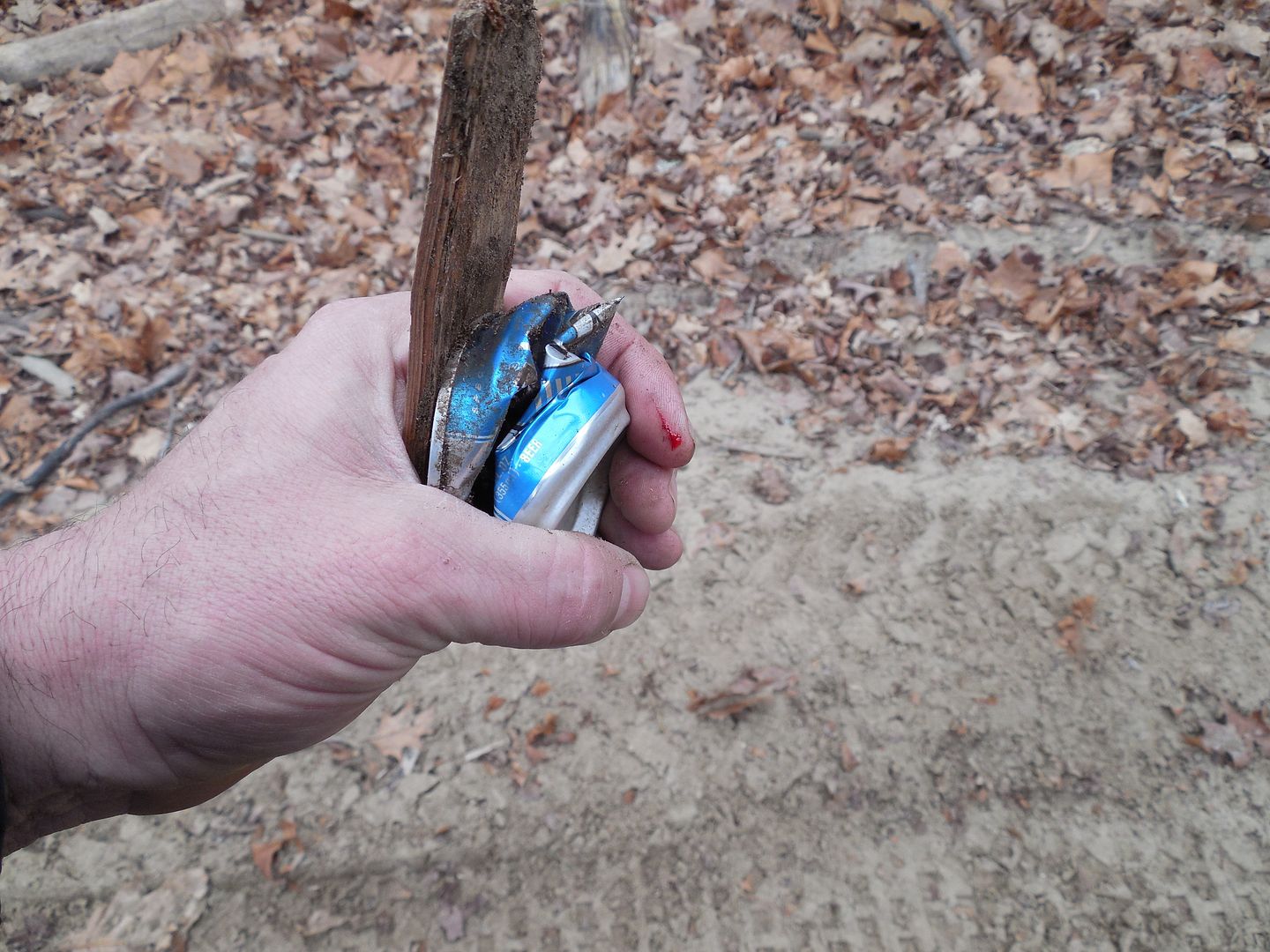 By now many have probably worked out I have no intentions of starting a fire using a can and chocolate bar. Aw heck if in a bad way I would probably have eaten the chocolate within the first 5 minutes. No. We won't be doing that plus this is one ratty can. In fact lots of wild cans are. They go feral in the woods like pigs. Now for the sock. The can is going to get hot so will use the sock to both insulate and protect my hand from any missed sharp edges
The rest of the goodies.
The knife we will be using to both work the set and cut the sacred bacon is a Wolf Creek Forge blank. Micarda is tougher than I thought but it came out ok.
CMP3V holds a nice edge and is more rust resistant than 1095, O1 etc etc etc.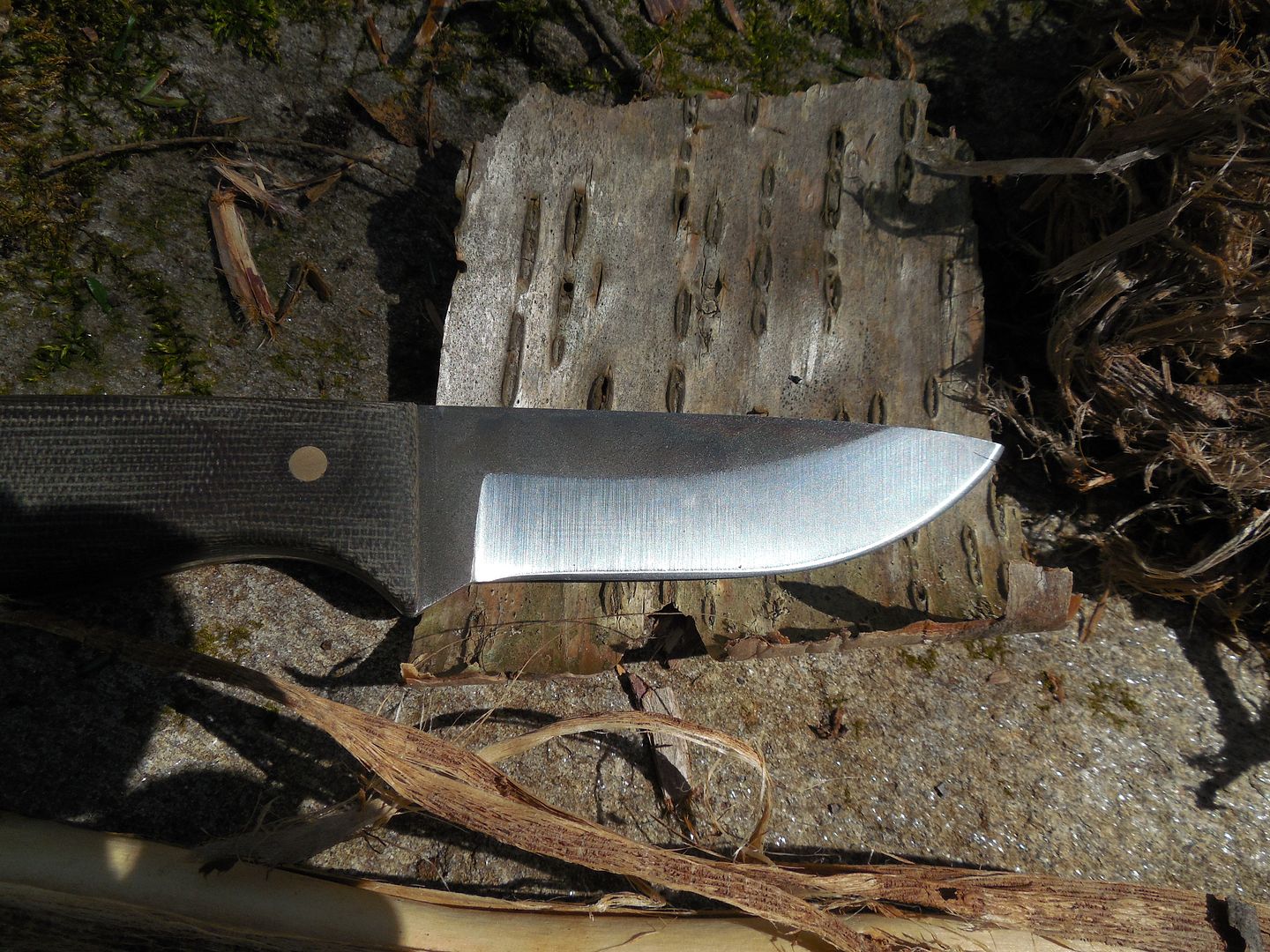 Time to GO! These photos were pulled from the video. One of the downsides to doing a video is certain times yea can't take photos. I needed my toes to monkey hold the chaga in place as the spindle spun against the bottom of the can drilling into the fungus. You want less friction at the bearing block and more at the fire board. Aluminum is fairly low friction compared to other things in the woods. Some pithy spindles like mullein can really spin good against a can as the point flattens out which is more problematic against wood IMO.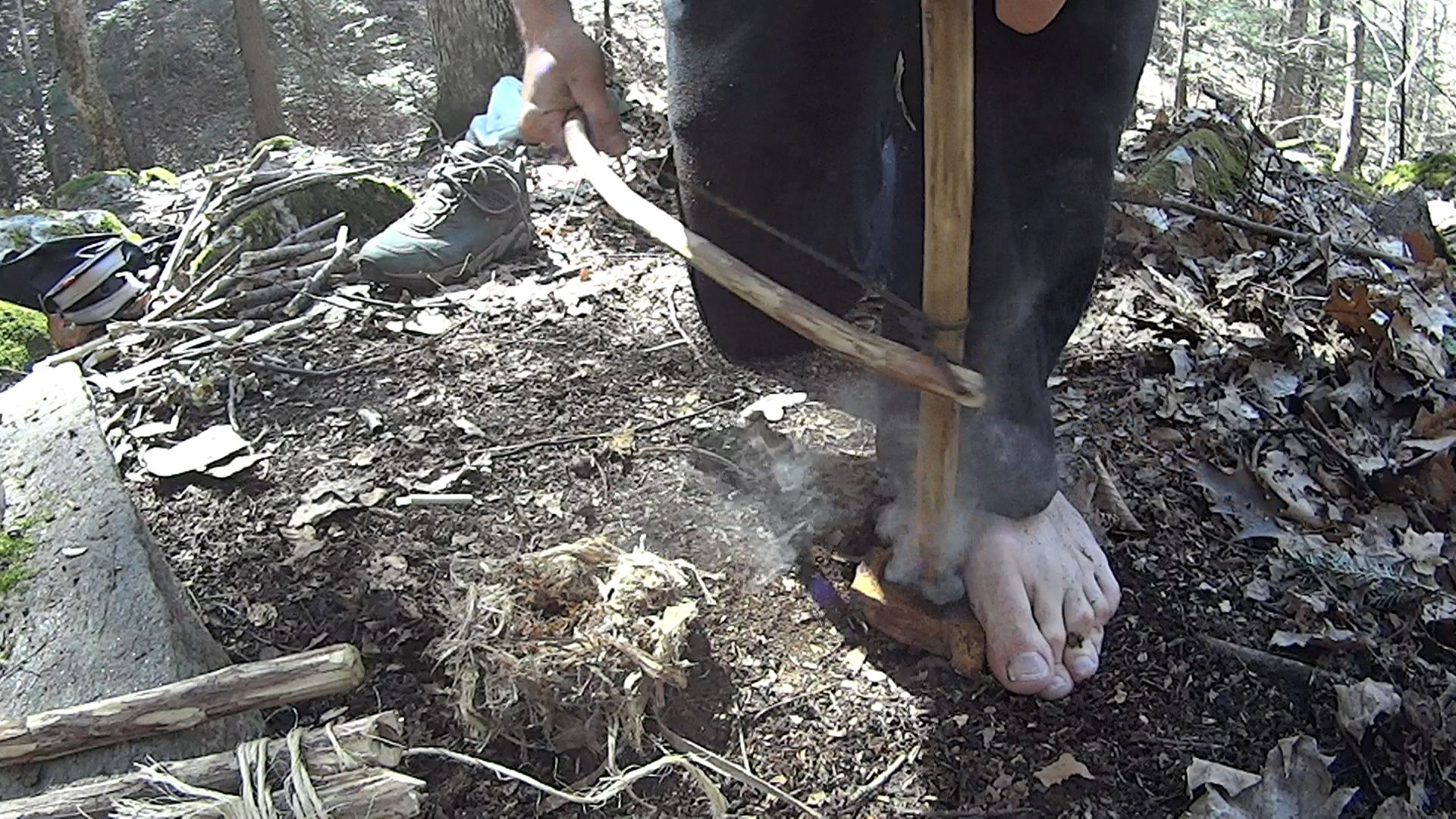 Smoke rising from inside the drilled hole shows the coal. Once chaga takes a coal it's very difficult to extinguish. I was unable to do so by cutting the coal out then dumping the smoldering fungus into the tinder bundle. Even invisible micro sparks will reignite the material.
So the rule about taking the tinder bundle to the coal doesn't apply here. Also the coal is pervasive and easily expanded as chaga is one of the best coal extenders in the woods. It's a two for one deal. The tinder bundle of fluffed bark easily ignited with little concern.
The birch bark took care of the rest.
In the end I had to snuff the chaga out with dirt and even then could not totally trust it was out.
That's it.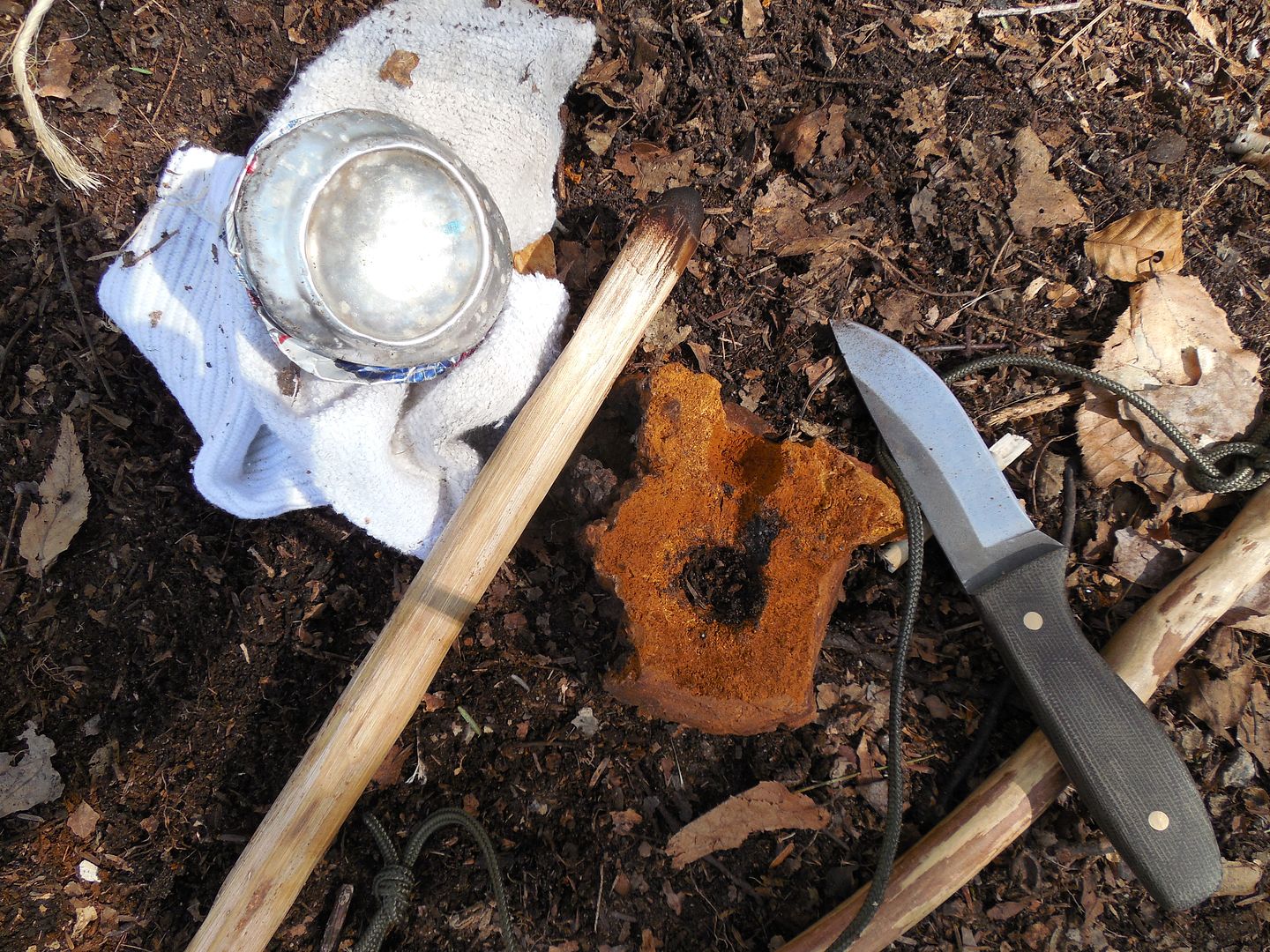 Here is a video for those who like that format. Thanks for looking.