It snowed some days ago but fortunately I occasionally trail run areas with little activity, human activity that is. Snow gives me a window as to whats going on when we are away. I am no expert at this so could be wrong. Becasue this is snow jogging cellphone pics will have to do. Going fast and light. Well not really incredibly fast but yea know what I mean.
Night tracks. GO!
I might be all alone. No humans or critters.
The canvas is clear.
Always thought the way Hemlocks break is interesting.
Keep moving. No people but starting to notice critters leaving their mark.
Maybe coyote.
Getting dark.
Time to crack out the kit. It's on the desk some place.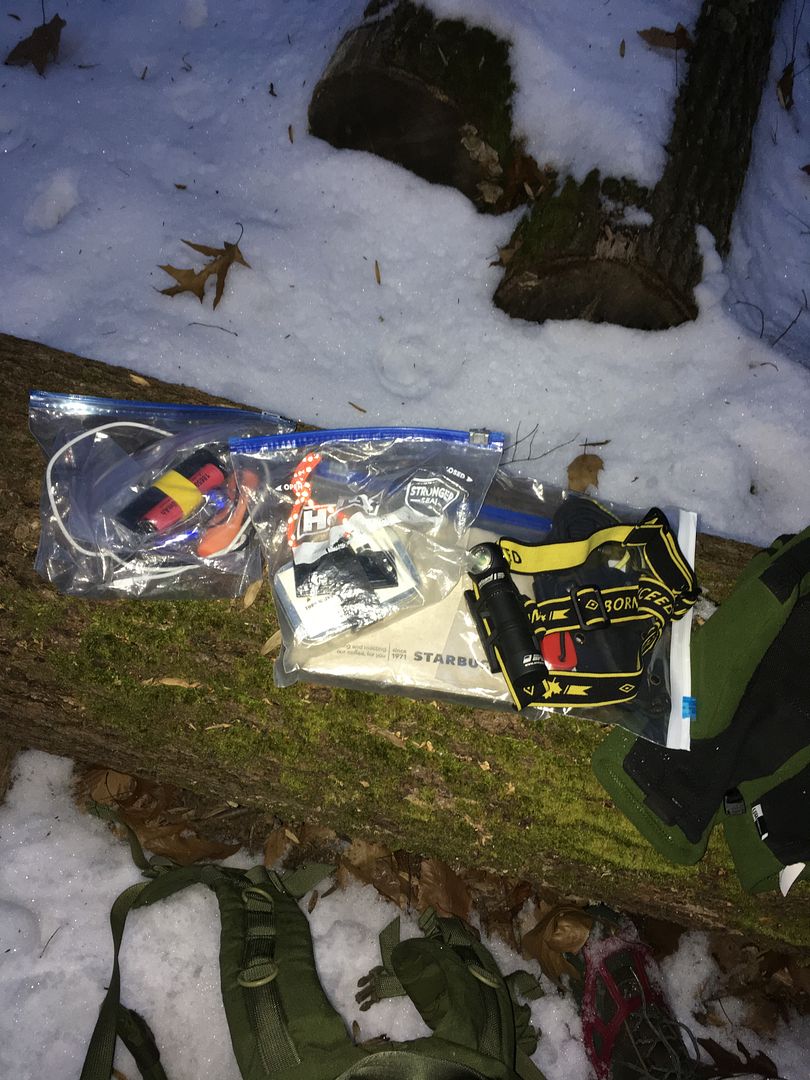 There! Right by the copier! I keep such a messy desk.
There we go. I knew something was up! Still am the only human around.
Deer but there has been melting and refreezing over and over.
This isn't light from the sun low in the sky. It's the NW beam from a XHP-50. I like it!
Snow!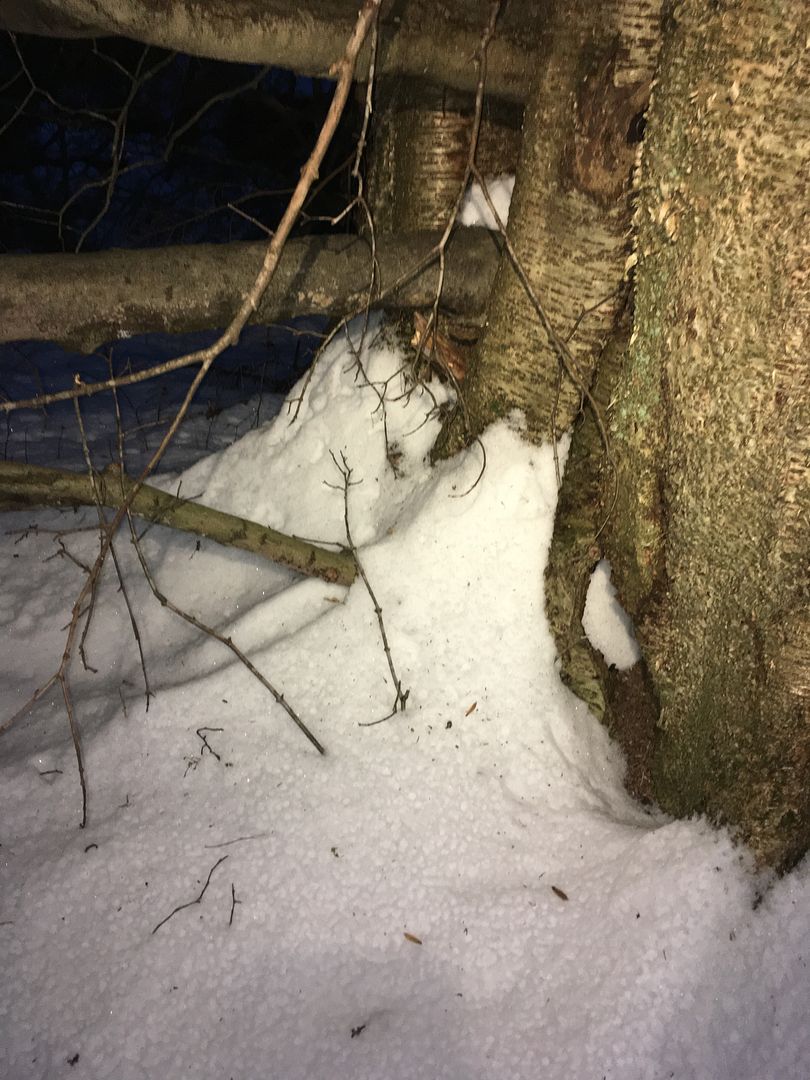 Some miles in and I am totally alone again.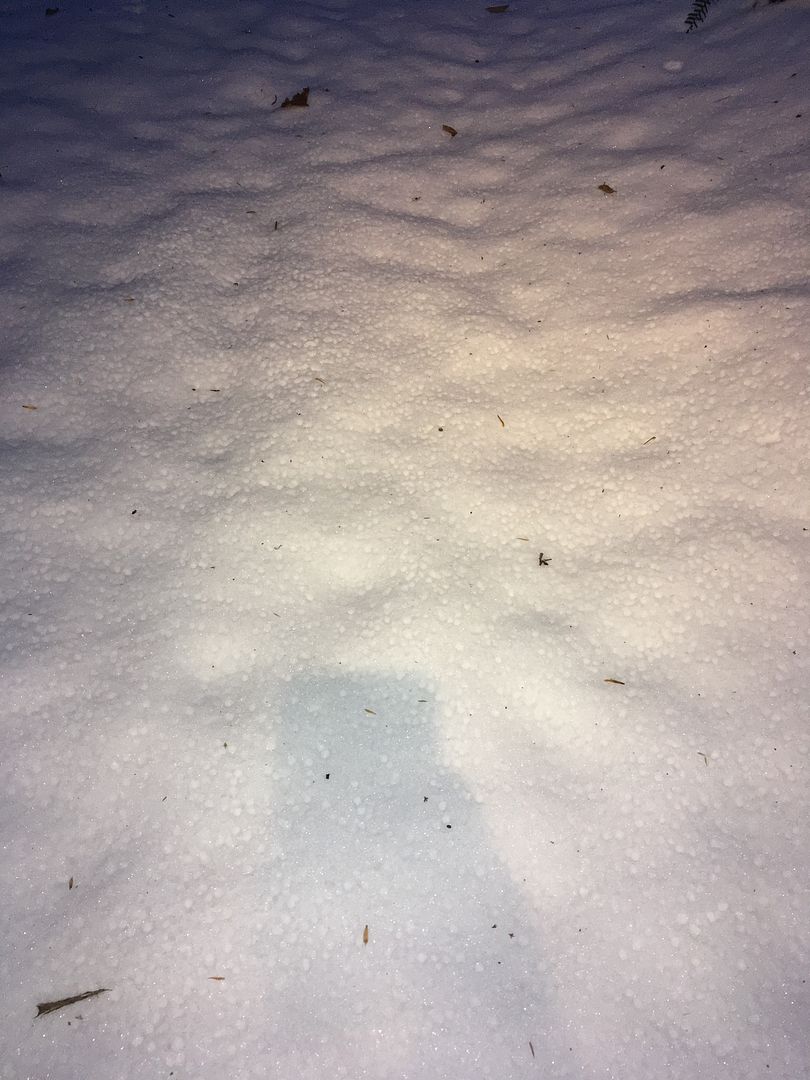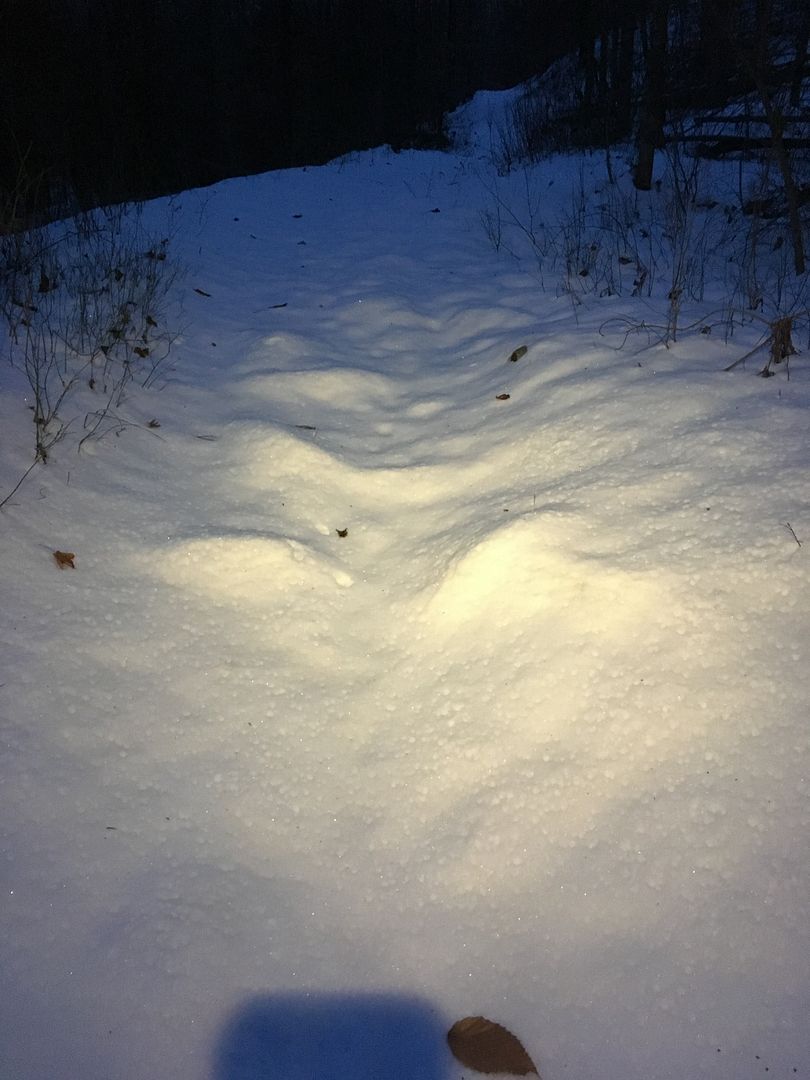 Maybe Possum.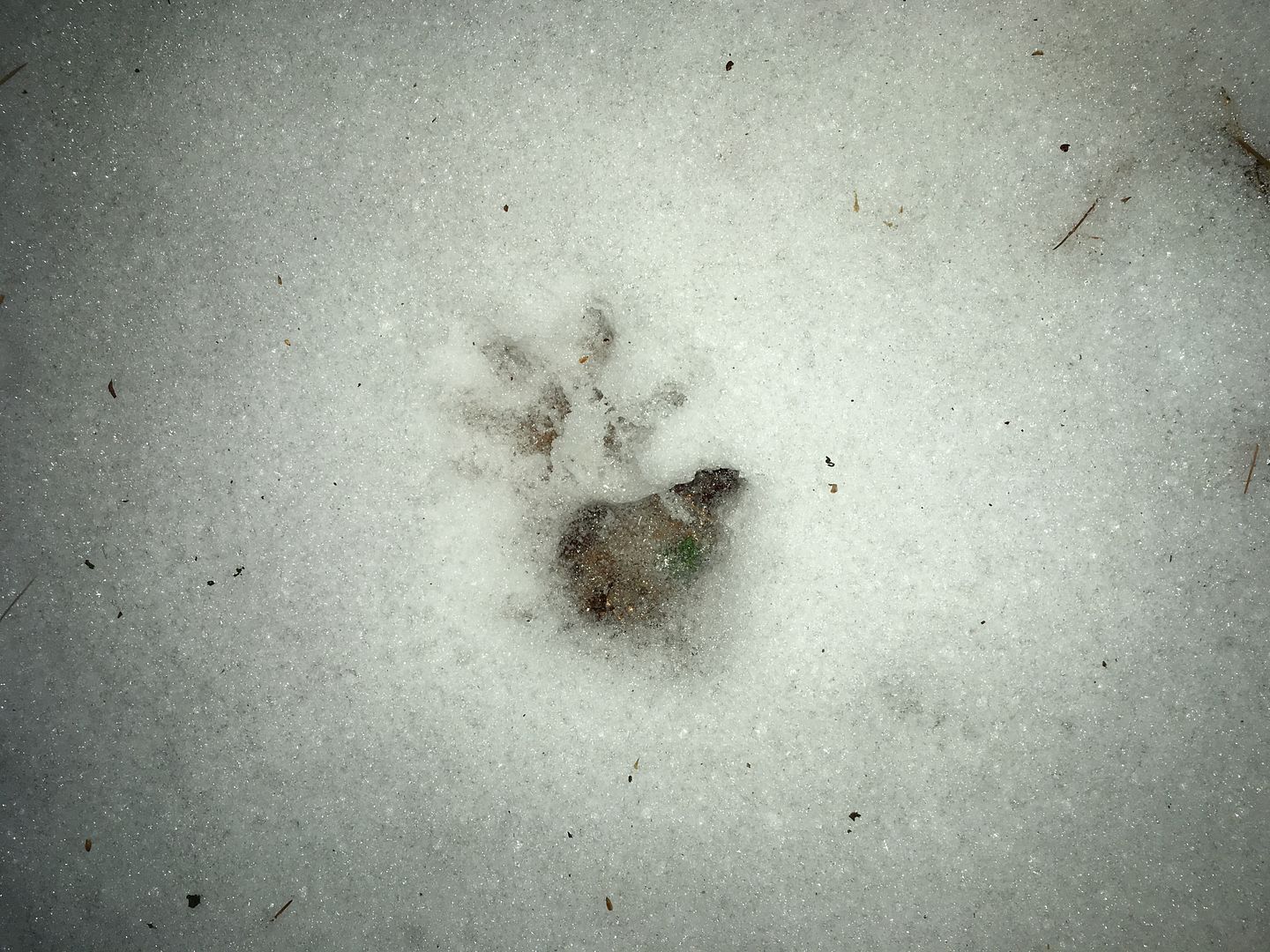 Squirrel digging?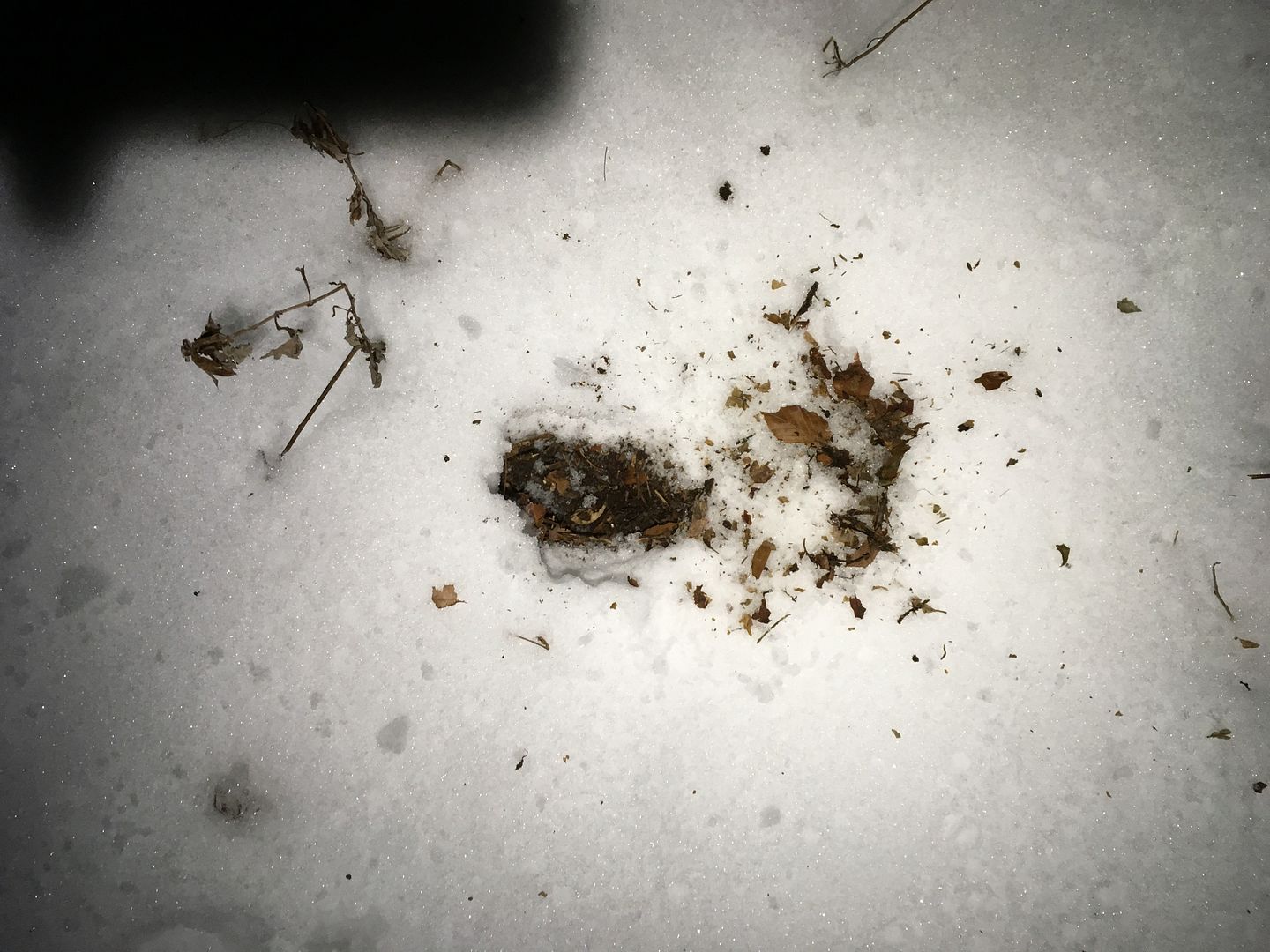 Back tracking. Clearly this animal is big and probably stupid. Oh dang. I know who these belong to.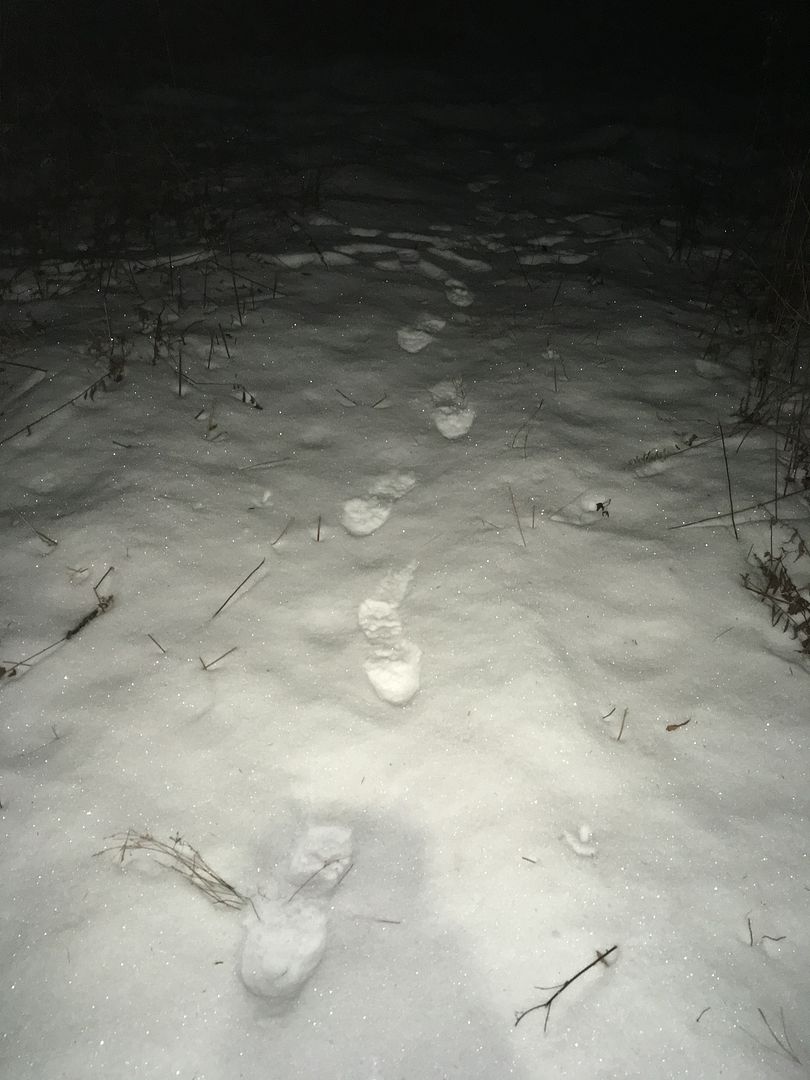 Back.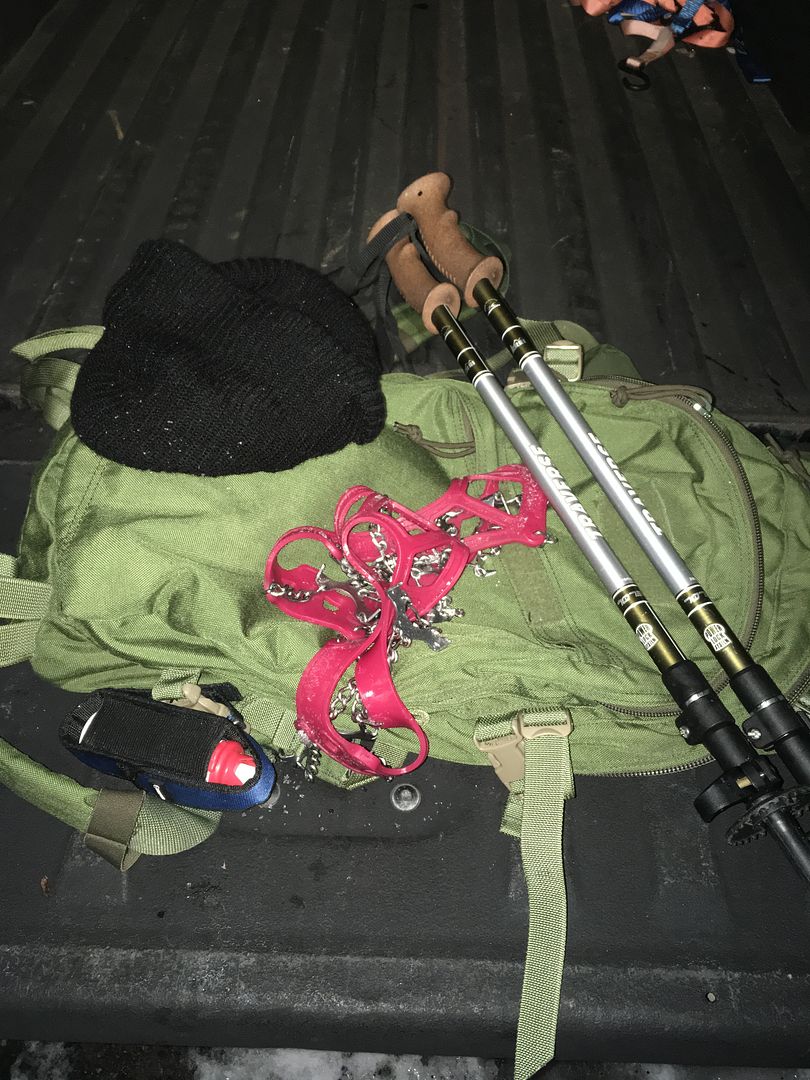 6 miles snow jog and was the only human but wasn't alone.