Posted from my MBO entry.
http://www.zombiehunters.org/forum/view ... 4&t=111320
" onclick="window.open(this.href);return false;
Teaching kids how to make a twig fire in the snow. Firesteel skill set.

Showed kids around camp how to make a fire platform with raised back. This was done to keep the fire off the snow and to avoid crushing the tinder with the initial handful of kindling. The tinder bundle was made of Yellow Birch bark and hanging dry Beach leaves which persist through winter. I showed the kids what to look for as we foraged the needed items.
Fire platform with tinder bundle.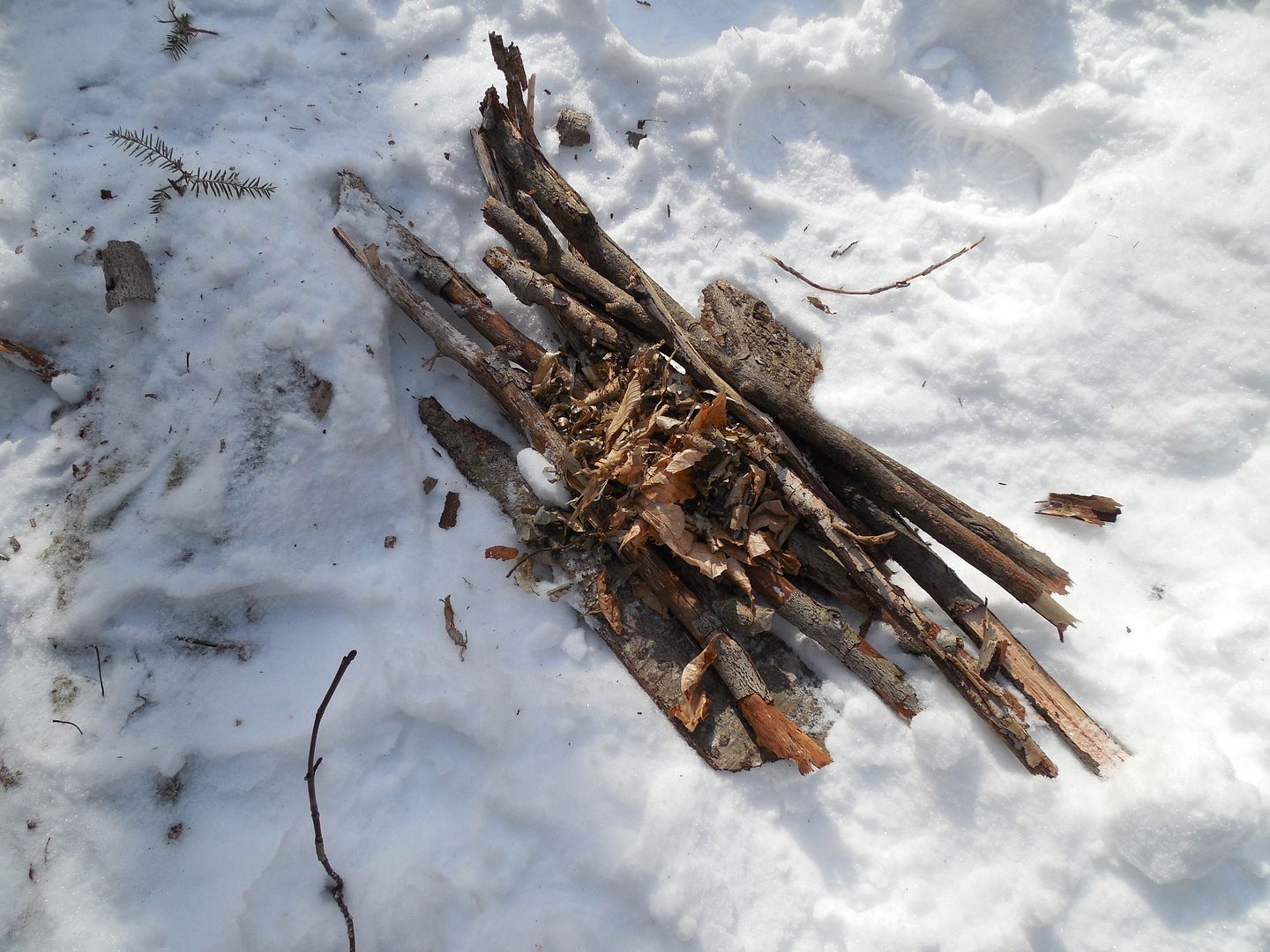 A platform for the kindling and larger wood. We gathered enough to start and burn the fire for a short time to move things along. I explained the need to gather enough wood if this fire was to be maintained for a longer time frame. This second platform was done to keep the fuel out of the snow and avoid grabbing a hand full of snow along with the kindling during startup.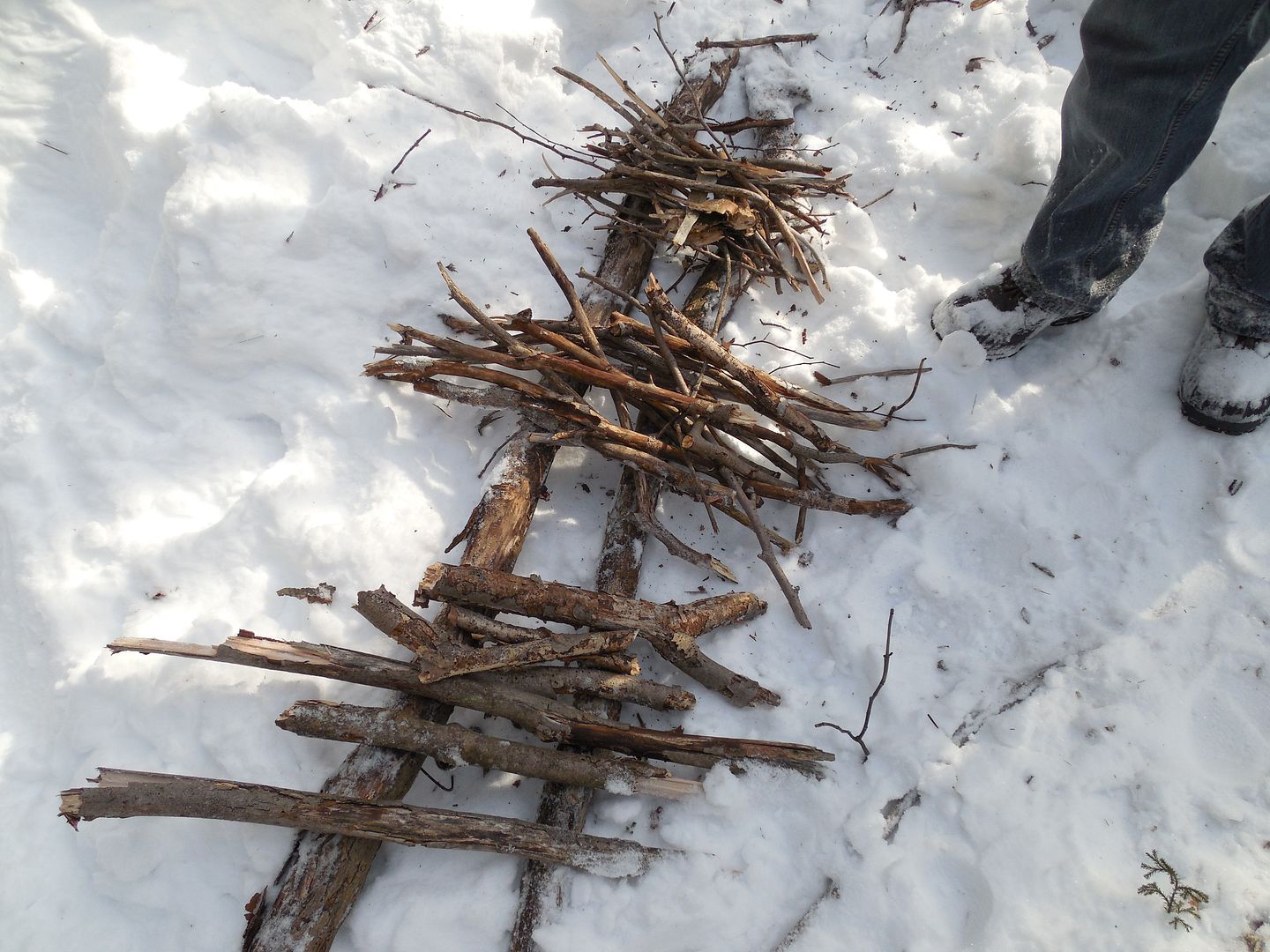 Here is a video of the lesson showing the kids, under supervision starting the fire using a firesteel. I am no master of anything but enjoyed passing on what I know to the kids.