A couple of weeks ago I was getting bored sitting in the house so me and the dog decided to make a run for the hills.
I have permission to wild camp on a local hill farm that shares woodland with the local forestry commission. Still had about 4 – 5 inches of snow on the ground and night time temperature dropped to -4.
Was only planning to stay out one night, but took enough for two nights if I changed my mind. I used my Berghaus Monro, which is turning out to be as good as its big brother the Cyclops Roc.
Slept under my Basher on an ¾ inflatable mat in a Snugpac Softie 12. Embarrassed to say I forgot my tent pegs so had to improvise with twigs, lucky under the trees there was no wind. This combination kept me snug, though my knees did get cold about three in the morning, did help that I had 70lb of German shepherd curled around my feet.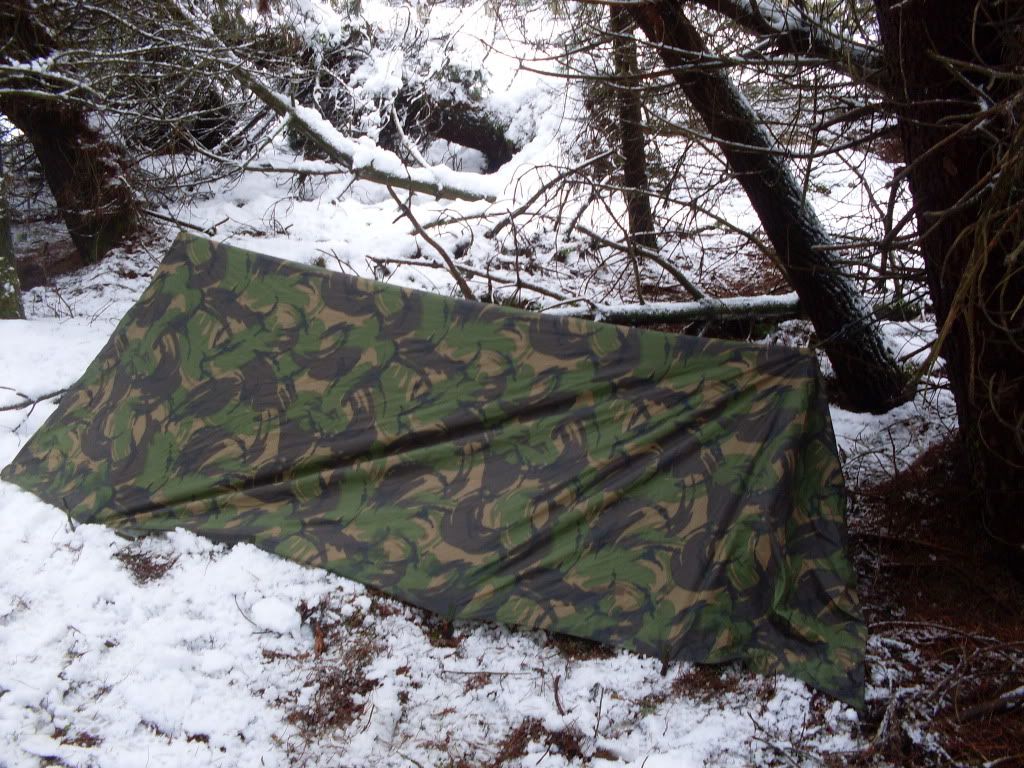 Did about three miles on the first night, then a slow five mile loop the next day back to the car. Unfortunately Cassy is nearly 15 years old and not really up to a hard day, especially in the lose snow.
Made a flask of hot water at about 7 in the morning and it was still piping hot to make a brew at 12ish. Carried it in an old insulated flask pouch that I picked up in the mid 80's. Used an old epi-gas stove and a Peak mess tin for cooking, the Peak is my new winter mess tins and Im impressed with them.