Well, I'm not what you would call an official member, being a NH resident, but I'll be seeing a great many of you at the NNY2010WCT so here's me....
Who are you?
I'm Stephen. That or Steve will do. I'm 21 years old, and I'm an alcoholic.
Actually I've behaved myself quite well after the first week or so of being 21.
What do you do?
I'm a college student working part time at a grocery store. I'm working on my Associate's in Fire Science (read: "I'm going to school to be a firefighter").
What do you look like?
Two summers ago, when I still had the face fuzz (I miss it dearly). That's Dirk, my best friend in the world. Unfortunately, he lives with my parents because A) when I moved I moved to an apartment that doesn't allow dogs and B) we couldn't separate him from my brother's dog even if I had a different place to live. I see him as often as possible, though.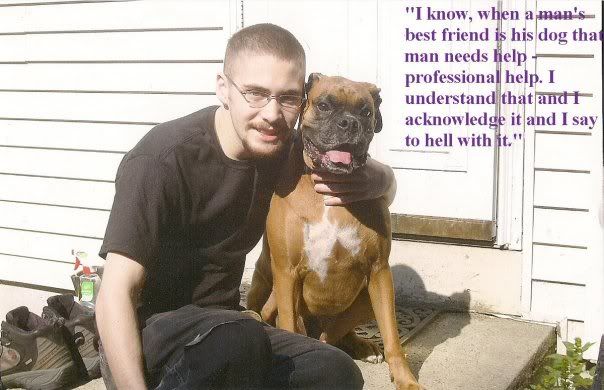 This one is a few months old:
WOLVERINES!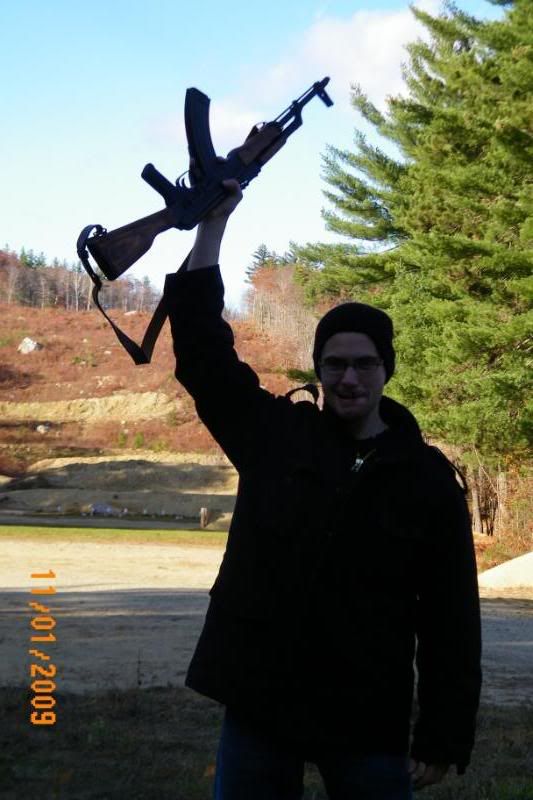 Where are you?
Laconia, NH (where, it seems, everyone and their mother has that little placard above their license plate indicating they're a firefighter. That makes me a minority in this town.
)