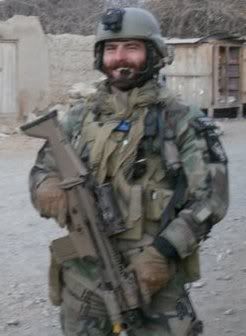 What's up? I'm, I guess the third Nick on this page... maybe I should have waited until page 9 got started?
Anyways, I'm originally from Minneapolis, MN but moved out to Fort Lewis in 2002, loved it, and decided to stay.
I spent five-ish years in the Infantry and then endured the SFQC to stay up in WA. I did another 3 years with 1st SFG(A) as a Weapons Sergeant before I got out last year, just shy of 10 years time in service.
Now I'm studying abroad, sort of; I'm a full time student while I work as a contractor overseas. I'm focused on school mainly because I'm tired of doing this kind of work and want to get back home and stay there. Unfortunately, my resume isn't good for much else besides what I do now.
I have a wife and three boys living in Auburn without me right now. When I'm home we love to go hiking and camping. Unfortunately, my wife's idea of roughing it is vastly different than mine, so I don't get much time to practice all the crap I've been learning from this place. I haven't been hunting but I really want to start. Sadly, I'm going to miss deer season this year
, so maybe next year.
Aside from hiking, camping, and guns, I like working out a lot, but I stick to classics like jogging, lifting, and kicking around a heavy bag; no crossfit. I want to summit Rainier next summer/early fall and I'd love to do a Tough Mudder/Warrior Dash/Spartan Race, if I can ever get back to the states when they come around WA.
Almost forgot, the Avatar is my Siberian Husky, Claire. She's two and half years old now and she freaks out my neighbors but, she could not be a nicer, more awesome dog.
ETA: I found a slightly less beardy picture: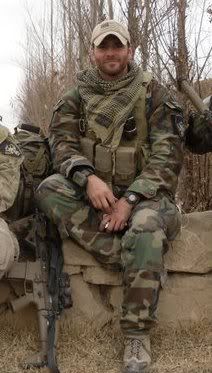 I'll add more recent photos after I get home, both of these were from Winter of 2010-11 in NE Afghanistan.