Suburban Family Tornado Shelter and Preparation.
Part One.
By: Merovech
When I moved from Alaska to the middle of suburban Tornadoland I made a conscious change from the dangers of the cold and moose, to that of high winds and laughable winters.
One of the first things we did to our new house last June was purchase a tornado shelter, the demand was so high that it literally took 6 months to have it installed from the day I signed the contract.
I purchased the smaller of the two that were available, I believe it is the 8 person shelter and I paid $2700. No tax including a military discount.
Six Months later In late November they showed up and took to working.
First they marked my garage floor with chalk, the two guys doing the work didnt even talk to one another, it was rather amusing. They used hand signals and both measured it all out and marked everything without skipping a beat. I asked and they told me they had each done hundreds of shelters. Between one or two a day, 5 days a week.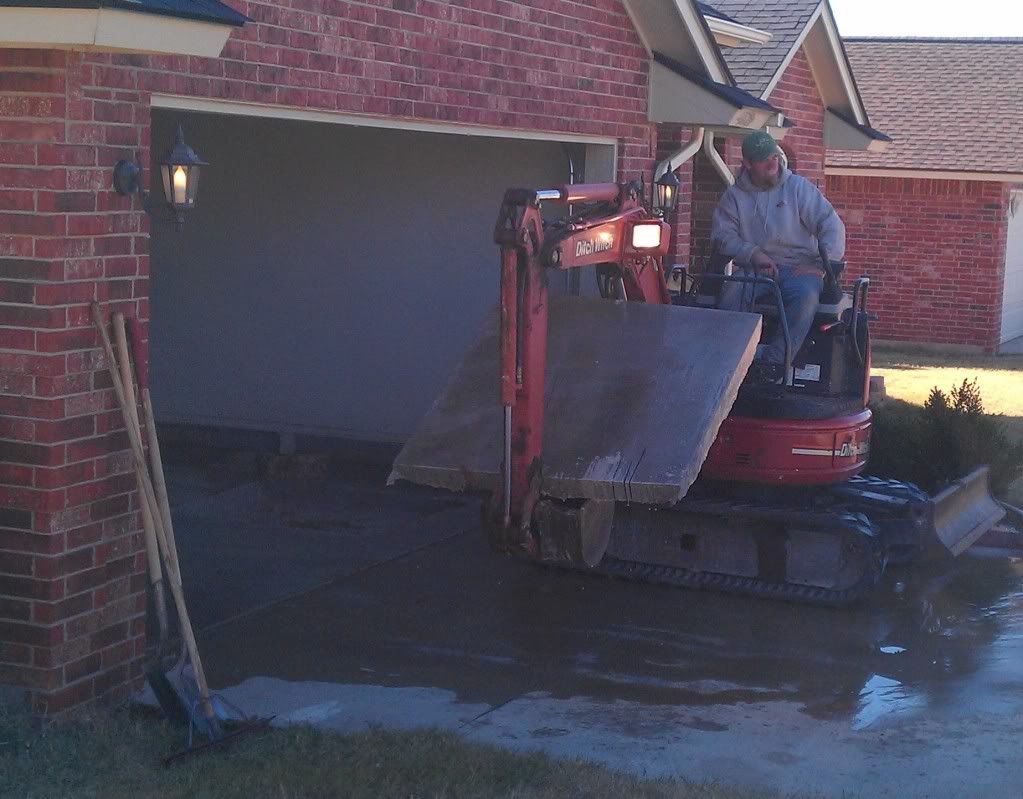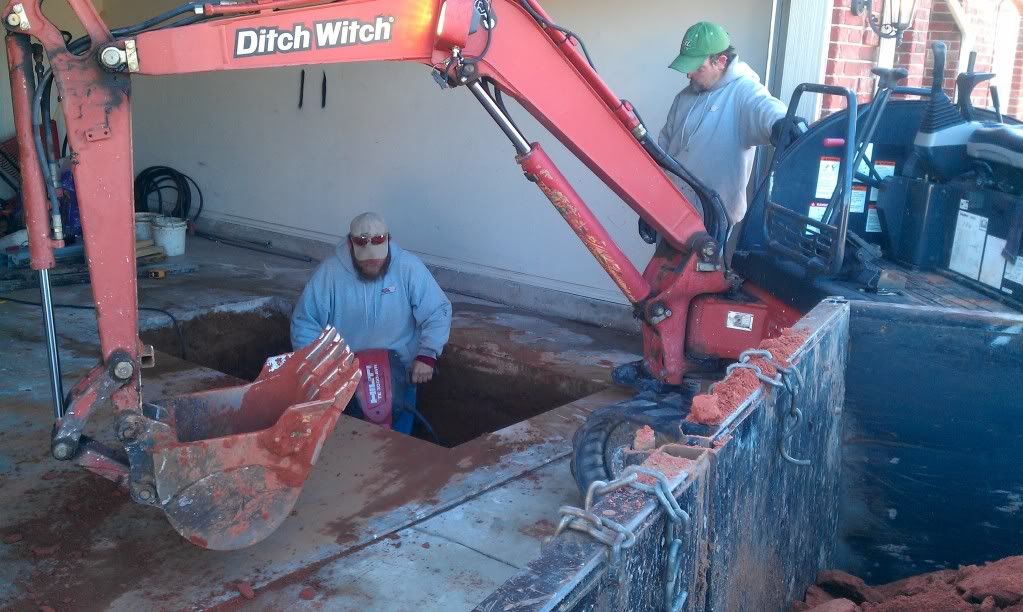 They put a rock clause in the contract, in case you have a huge rock under your foundation and they have to get the bug guns out.
Thankfully, all I had was solid Oklahoma clay and sandstone. A bit of jack-hammering and hand picking and they made their depth.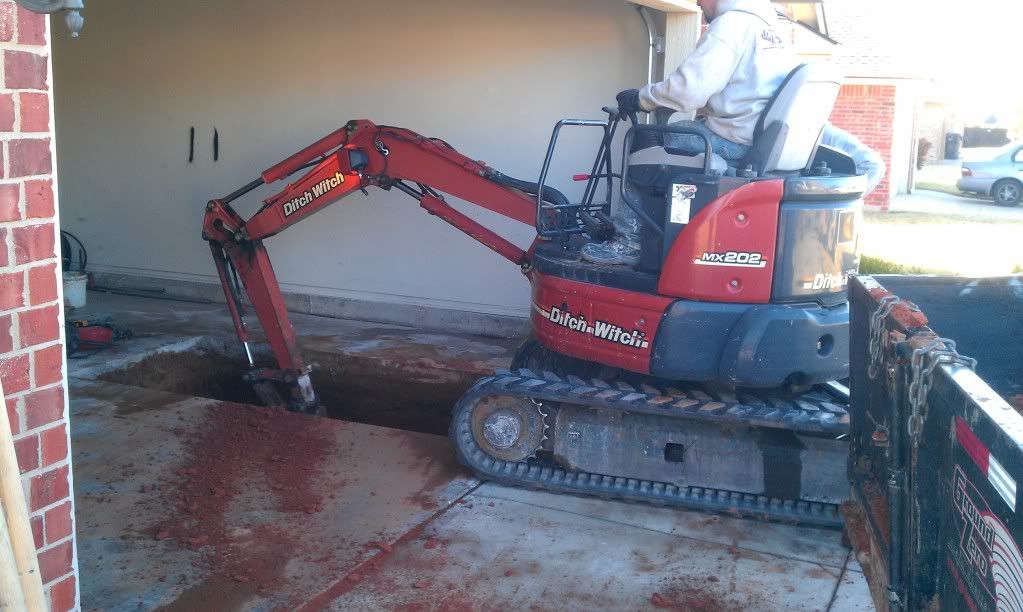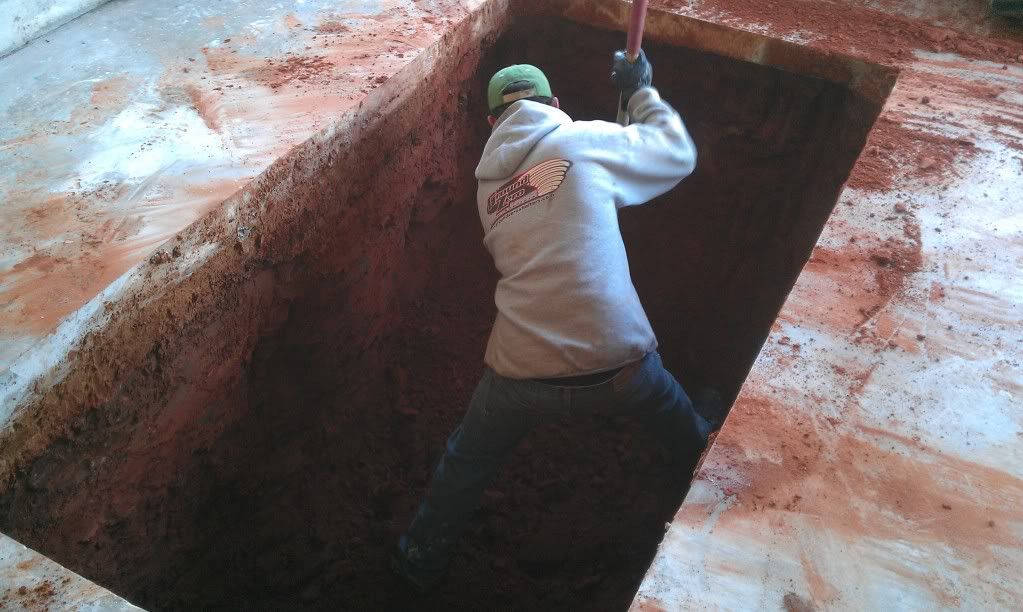 Once the concrete truck came we were in good shape.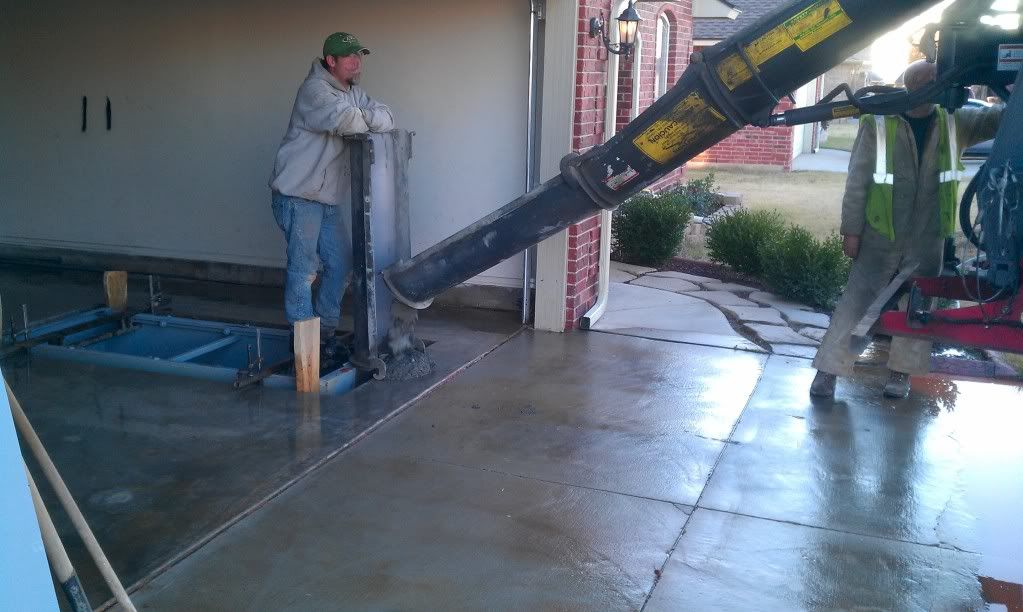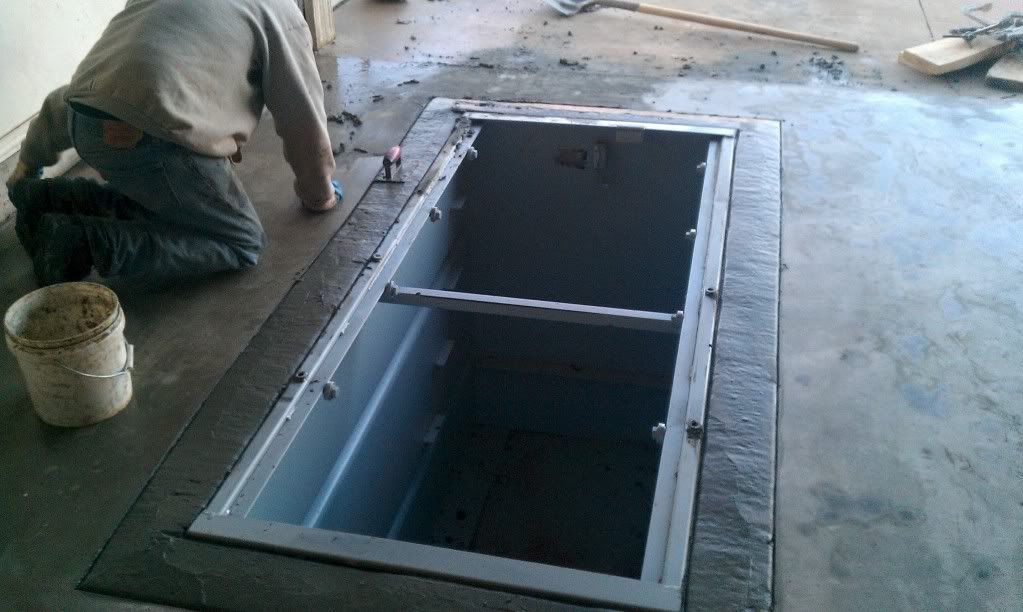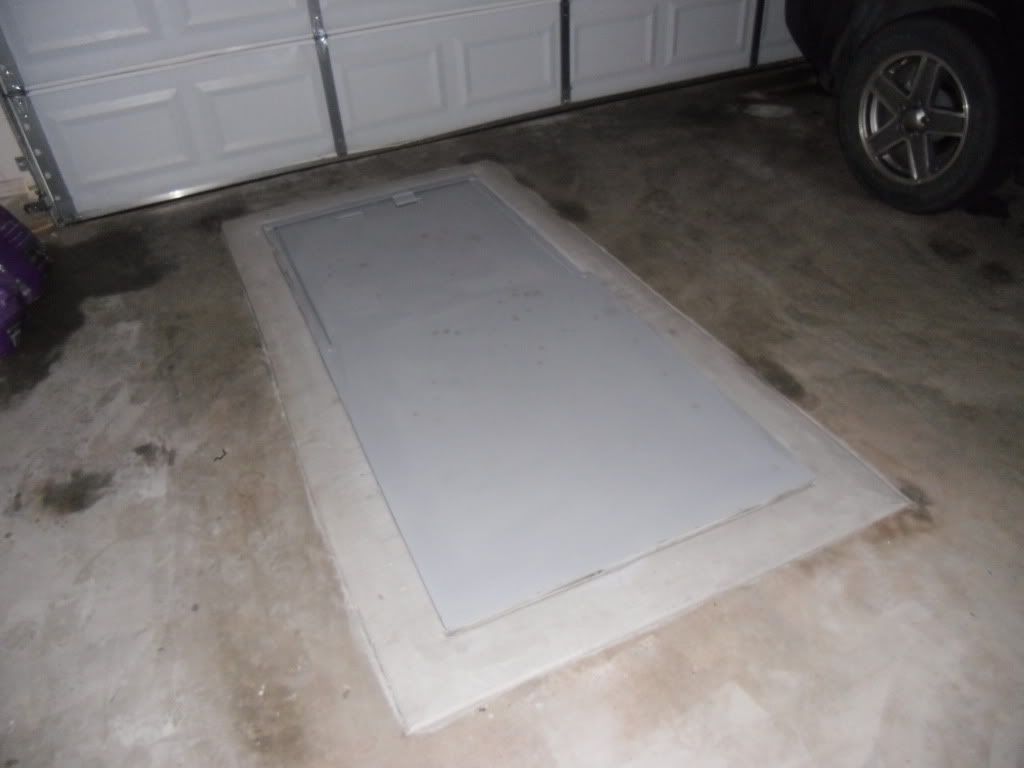 The guys left the shelter clean, inside and out, smoothed down the concrete well and cleaned up all their mess. The whole installation took about 6 hours total.
Sadly, just long enough for every single one of my neighbors to come home and see that I had a shelter installed.
They said not to mess with the shelter for 48 hours, and not to park a car over it for a week.
My wife now parks her little commuter car over the top with plenty of room to get in and out of the shelter.
It came with removable steps and a little removable hand rail that is pretty optional unless you really need some support.