Hey all,
What motivated me to write this was a recent post where members discusses how to make rehydration mixtures. I got to thinking about the alternative uses for the items we generally only think of when we want to improve the flavour of our food. After some digging I started to discover that herbs & spices are literally worth their weight in gold.
There is much debate and disagreement over whether or not bullets or precious metals & stones would be best for bartering during the PAW or Z-WAR. Looking through the history books would show us that herbs & spices in the past have been used in trade for other goods, cure illness, pay taxes and even as gifts for royalty. For more information on the history of herbs and spices click on the following links:
[*]
http://www.greenbush.net/historyofherbs.html
[*]
http://www.streetdirectory.com/food_edi ... pices.html
I have started compiling a list of herbs & spices and their potential uses, the uses are not all medicinal but practical. Some of them far out, I have included these are a way of illustrating just how valuable herbs and spices are. Perhaps we would all benefit from stocking even small quantities of the most common herbs and spices in our BOB's whilst leaving plenty of space for larger quantities in our pantries etc.
This is not my own work
The following information comes from multiple sources, I have re-worded and re-phrased some of what I have found to make this more relevant to the ZS audience, links to the original articles is included.
DISCLAIMER
I'm no doctor or nutritionist and cannot be held responsible for any illness, injury or other damage caused by use or misuse of the information contained in this post. Dont use this information for medicinal purposes without first contacting a qualified doctor. I will not be held responsible for any damages which may result from personal injury or damages to property.
Here is the rehydration mixture which sparked this post is made using salt, sugar & baking soda: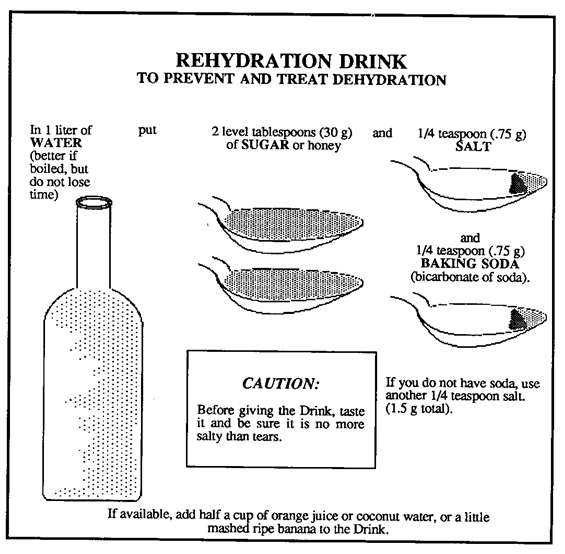 SALT
Not all salts are equal, knowing which is best will help you avoid illnesses such as thyroiditis & hyperthyroidism which are sometimes attributed to the consumption of refined (lower grade salts)
Taken from The Ecologist
http://www.theecologist.org/green_green ... _best.html
There are three basic types of salt:
1. Standard table salt
2. Sea salt
3. Rock salt
Unrefined salts, whether mined from the earth or harvested from the sea, contain a broad spectrum of trace elements, often in the same balance as are found in human blood. These include magnesium and potassium.
Read article for more information on why this is good
Refined, industrial grade table salt, on the other hand, has had all of these trace elements removed. It is pure sodium chloride, with an anti-caking agent and, in some cases, iodine added in.
Read article for more information on why this is bad
.
Better choices include mined or rock salt and sea salt – as long as they are unrefined. The labels on salt packaging aren't always clear in this regard. If you look at the ingredients and the only thing on it is sodium chloride, however, then you know that your so-called 'healthy' natural salt is just as refined as regular salt.
Unrefined salt is generally not the pure white colour that most of us are used to; it tends to be off-white, or pink – like the rose-coloured crystals of Himalayan rock salt, for instance – or grey as in Atlantic or Celtic salt (some sea salts also take on unique tints from the clay pans in which they crystallise). The colours hint at the minerals within. In fact, genuinely unrefined rock salt can contain more than 90 different trace elements.
Random salt uses
-
Test egg freshness
.
Put two teaspoons of salt in a cup of water and place an egg in it -- a fresh egg will sink, an older egg will float. Because the air cell in an egg increases as it ages, an older egg is more buoyant. This doesn't mean a floating egg is rotten, just more mature. Crack the egg into a bowl and examine it for any funky odor or appearance -- if it's rotten, your nose will tell you. (Bonus fact: if you have hard-boiled eggs that are difficult to peel, that means they are fresh!)
Prevent fruits from browning
.
Drop them in lightly salted water to help them keep their color.
Shell nuts more easily
.
Soak pecans and walnuts in salt water for several hours before shelling to make it easier to remove the meat.
Remove odors from hands
.
Rub your fingers with a salt and vinegar combo.
Extend cheese life
.
Prevent mold on cheese by wrapping it in a cloth moistened with saltwater before refrigerating.
Extend toothbrush life
.
Soak toothbrushes in salt water before your first use; they'll last longer.
Clean teeth
Use one part fine salt to two parts baking soda -- dip your toothbrush in the mix and brush as usual. You can also use the same mix dissolved in water for orthodontic appliances.
Rinse your mouth
Mix equal parts salt and baking soda in water for a fresh and deodorizing mouth rinse.
Ease mouth problems
For cankers, abscesses, and other mouth sores, rinse your mouth with a weak solution of warm saltwater several times a day.
Relieve bee-sting pain
Ouch? Immediately dampen area and pack on a small pile of salt to reduce pain and swelling.
Treat mosquito bites
A saltwater soak can do wonders for mosquito bites.
Treat poison ivy
Same method as for treating mosquito bites.
Have an exfoliating massage
After bathing and while still wet give yourself a massage with dry salt. It freshens skin and boosts circulation.
Ease throat pain
Mix salt and warm water, gargle to relieve a sore throat.
Deter ants
Sprinkle salt at doorways, window sills, and anywhere ants sneak into your house or tent. Ants don't like to walk on salt.
Drip-proof candles
If you soak new candles in a strong salt solution for a few hours, then dry them well, they will not drip as much when you burn them.
Kill poison ivy
Mix three pounds of salt with a gallon of soapy water (use a gentle dish soap) and apply to leaves and stems with a sprayer, avoiding any plant life that you want to keep.
Tame a wild barbecue/fire
Toss a bit of salt on flames from food dripping in barbecue grills to reduce the flames and calm the smoke without cooling the coals (like water does).
Clean greasy pans
With a sprinkling of salt and paper towels.
Clean rust.
Mix salt and cream of tartar with just enough water to make a paste. Rub on rust, let dry, brush off and buff with a dry, soft cloth. You can also use the same method with a mix of salt and lemon.
Preventing food from sticking
Rub griddles, pots & pans with a small bag of salt to prevent sticking and smoking. Sprinkle a little salt in the skillet before frying fish to prevent the fish from sticking. Sprinkle salt on washed skillets, waffle iron plates or griddles, heat in a warm oven, dust off salt; when they are next used, foods will not stick.
Reducing eye puffiness & relieving tired eyes
Mix one teaspoon of salt in a pint of hot water and apply pads soaked in the solution on the puffy areas.
Releive painful gums
Swish with 1 teaspoon salt in 4 ounces warm water when gums are painful. If you have an abscess, the salt will draw out some of the infection. Any gum pain should be treated by a dentist as soon as possible.
Backcountry Saline Solution
Saline solution is typically used to rinse wounds and abbraisions before applying a dressing. When filling a syringe with the solution you'll be able to flush out very deep wounds. Rinsing wounds with a saline solution will limit the chance of infection, essential when your farm from home, all of the doctors are gone.
Simple Recipe:
1 tsp. salt , 1/2 tsp. baking soda, 8 oz. water -
Start a fire or turn on a stove and place a pot on it. Pour in the water and let it heat. Be very careful not to let the water boil over. Take the pot off of the heat before the water boils, then pour in the salt and baking soda. Stir until the salt and baking soda are diluted. When finished the solution should have a slightly cloudy color. Take the pot off of the heat and let it cool to room temperature. Pour the solution from the pot into your plastic storage container. You should have approximately 1 pint (8 oz.) of saline solution.
SUGAR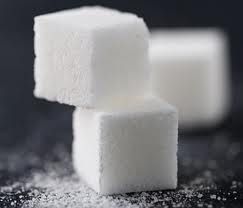 Taken from Nutrition Diva:
http://nutritiondiva.quickanddirtytips. ... r-you.aspx
There are (again) three basic types of sugar:
1. White sugar (refined)
2. Brown sugar (less refined)
3. Turbinado or "raw" sugar (lest refined)
Unlike salt however,sugar regarless of whether it's refined or not is essentially the same, with raw sugar having a marginally higher level of iron.
White sugar
Is pure sucrose, produced from either sugar cane or sugar beets, but by the time it has been refined to a white crystal, the two are chemically identical.
Brown sugar
Is simply refined white sugar with a bit of molasses added back into it, or sugar which has never had the molasses removed.
Turbinado/Raw sugar
Is also a dehydrated cane juice. It retains a bit more of the natural "impurities," so it's even a little darker and the molasses aroma and flavor is a bit more pronounced.
Sugar brings instant relief to painful burned tongue
If you have ever burned your tongue on a hot drink, or hot food sprinkleyour tongue with a pinch of sugar and hold it against the roof of your mouth. The melting crystals stimulate the brain to release endorphins, feel-good hormones that can alleviate pain.
Protect plants from parasites
After you dig the hole, pour in 1 tbs. of sugar and then plant. The sugar eliminates the root-eating microorganisms by absorbing the moisture that they require in order to multiply.
Sugar can help fire up the grill
If you have trouble getting a coal or wood to fire toss a few spoonfuls of sugar onto the coals, then light as usual. When exposed to high temperatures, sugar rapidly decomposes and forms hydroxymethyl-furfural, a chemical that easily ignites.
Kill Cockroaches with sugar
Mix equal parts of sugar and baking powder. Sugar attracts cockroaches and baking powder kills them.
Wasp trap
Take 2 ounces of sugar and add it in a little water; boil it to make it a sticky liquid. The wasps will be attracted due to the smell and when they go into the liquid to feed, they aren't able to come out.
Ouch healer
No first aid kit on hand? Treat minor cuts and scrapes with a sprinkle of sugar. The ancient germ buster is naturally antibacterial, and it speeds up healing as well
Ease a sore throat
Courtesy of wee-drop-o-bush
For an irritating dry cough swallow a pinch of granulated sugar.
BAKING SODA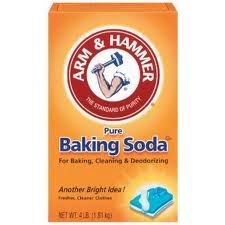 At this time all bicarbonate of soda products appear to be equal
Make toothpaste
A paste made from baking soda and a 3 percent hydrogen peroxide solution can be used as an alternative to commercial non-fluoride toothpastes.
Freshen your mouth
Put one teaspoon in half a glass of water, swish, spit, and rinse. Odors are neutralized, not just covered up.
Use as a facial scrub and body exfoliant
Give yourself an invigorating facial and body scrub
.
Make a paste of 3 parts baking soda to 1 part water. Rub in a gentle circular motion to exfoliate the skin. Rinse clean. This is gentle enough for daily use.
Basic soap
ZombieGranny
A little baking soda in some warm water makes a good 'soap' when taking a sponge bath. Tingles too
Skip harsh deodorant
Pat baking soda onto your underarms to neutralize body odor.
Use as an antacid
Baking soda is a safe and effective antacid to relieve heartburn, sour stomach, and/or acid indigestion. Refer to baking soda package for instructions.
Treat insect bites and itchy skin
For insect bites, make a paste out of baking soda and water, and apply as a salve onto affected skin. To ease the itch, shake some baking soda into your hand and rub it into damp skin after bath or shower.
Make a hand cleanser and softener
Skip harsh soaps and gently scrub away ground-in dirt and neutralize odors on hands with a paste of 3 parts baking soda to 1 part water or 3 parts baking soda with gentle liquid hand soap. Then rinse clean.
Make a bath soak
Add 1/2 cup of baking soda to your bath to neutralize acids on the skin and help wash away oil and perspiration. It also makes your skin feel very soft. Or just focus on soothing your feet. Dissolve 3 tablespoons of baking soda in a tub of warm water and soak feet. Gently scrub.
Hand-wash dishes and pots and pans
Add 2 heaping tablespoons baking soda to help cut grease and foods left on dishes, pots, and pans. For cooked-on foods, let them soak in the baking soda and with water first, then use dry baking soda on a clean damp sponge or cloth as a scratch-less scouring powder.
Clean and freshen sports gear
Use a baking soda solution (4 tablespoons baking soda in 1 quart warm water) to clean and deodorize smelly sports equipment. Sprinkle baking soda into golf bags and gym bags to deodorize and clean golf irons (without scratching them!) with a baking soda paste (3 parts baking soda to 1 part water) and a brush. Rinse thoroughly.
Clean batteries
Baking soda can be used to neutralize battery acid corrosion on cars, mowers, etc., because its a mild alkali. Be sure to disconnect the battery terminals before cleaning. Make a paste of 3 parts baking soda to 1 part water and apply with a damp cloth to scrub corrosion from the battery terminal. After cleaning and reconnecting the terminals, wipe them with petroleum jelly to prevent future corrosion. Please be careful when working around a battery — they contain a strong acid.
Cure all camping needs
Baking soda is a must-have for your next camping trip. It's a dish-washer, pot-scrubber, hand-cleanser, deodorant, toothpaste, and fire extinguisher, and has many other uses.
Extinguish fires
Baking soda can help in the initial handling of minor grease or electrical kitchen fires, because when baking soda is heated, it gives off carbon dioxide, which helps to smother the flames. For small cooking fires (frying pans, broilers, ovens, grills), turn off the gas or electricity if you can safely do so. Stand back and throw handfuls of baking soda at the base of the flame to help put out the fire — and call the fire department just to be safe.
Scrub fruits and vegetables
Baking soda is the food safe way to clean dirt and residue off fresh fruit and vegetables. Just sprinkle a little on a clean damp sponge, scrub and rinse.
Cure gout
I'm no expert so please consult your doctor after reading the following article
http://www.best-gout-remedies.com/bakingsoda.html
Pepper

Black / White / Cayenne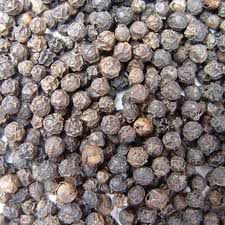 Taken from:
http://free.naplesplus.us/articles/view ... nne-pepper
" onclick="window.open(this.href);return false;
Fix Leaking Radiator
If your old clunker is starting to get a slow leak in the radiator, pour some black pepper into it to plug up small holes. This will buy you time to get it fixed properly.
Kill Ants
You don't need to use harsh chemicals to kill ants. All you need is about a half cup of black or cayenne pepper poured down the hole and voila, no more ant problem.
Deter Ants
This also holds true for hungry ants looking for something sweet in your kitchen. You can put white pepper in their path and they will disappear thinking there are no meals here.
Deter other animals
Here is a recipe that not only keeps insects away but also animals from your garden. - 2 tbsp cayenne pepper - 2 large cloves of garlic - 4 medium sized onions - 4 cups water - In a blender or food processor, blend until completely smooth. Then add about a gallon of water and you are ready to spray your plants.
Keep colours brighter
(think hunting gear and not thongs)
A tsp of pepper in your wash will keep your colors bright a lot longer. It can also keep your colors from bleeding. There are not many products that can do that.
Clear sinus
Do you have problems with your sinuses? Do you have a cold? Cayenne pepper in your favorite food can unclog you and get you cleared up in no time. Or, mix liquid pepper with eucalyptus and put it in your steamer to sooth and unclog your sinuses. Or simply some ground pepper in a bowl of water, the effect is more or less the same.
Detox your liver
Help your liver detoxify with this early morning drink; - 1 lemon squeezed, - ¼ tsp cayenne pepper, - 1 cup filtered water, - 1 tsp maple syrup When you drink this every morning you begin to look forward to it.
Sooth Arthritis pains
For arthritis pain you can make your own homemade warming massage to sooth where it hurts. Recipe: Mix together cayenne pepper with hand lotion or moisture cream. Massage on the affected area. Wash hands immediately.
Sooth headache
If you feel the beginning of a migraine headache coming on, you can use about a ¼ to ½ teaspoon of cayenne pepper in a half glass of water. Repeat after a half hour.
Potenitally help heart attack victim
According to Dr. Richard Schulze, M.H., N.D., if someone is having a heart attack, you can revive them by putting 4 to 5 drops of a mixture of a tsp. of cayenne pepper and some water and continue to give it every five minutes until the person has recovered. They may sputter and choke a bit but that's Okay.
Deter squirrels
Squirrels might have more meat, dont know if this a good idea during the PAW?
Squirrels eating the feed in your bird feeder? Sprinkling Cayenne pepper in the feed does not affect the birds. They apparently have a high tolerance for the pepper.
Deter Rodent
If you have problems with rodents chewing on cables then you can rub pepper tincture on them and they won't go anywhere near it.
Dental hygeine
A mixture of a pinch of pepper powder and a quarter teaspoon of common salt is an excellent dentifrice. Their daily use prevents dental caries, foul breath, bleeding from the gums, painful gums and toothaches.
Cure Dyspepsia
(pain/discomfort in the upper middle part of your stomach)
2.5 grams daily of red pepper powder (divided up and taken prior to meals) over 5 weeks. Taking red pepper shows reduction in pain, bloating, and nausea.
This was proven during double blind study, read more here:
http://www.shirleys-wellness-cafe.com/cayenne.htm
Stop bleeding
Courtesy of Confucius
Pretty amazing how fast it works, just sprinkle cayenne on the cut, and within a few seconds (and with a slight sting, more a warmth really) the bleeding stops.
Gr3g - Others recommend making a paste using water, coverr the wound - bleeding should stop within 10-30 seconds.
General information and other medicinal uses for cayenne pepper
Cayenne pepper is a stimulating herb made from dried chili peppers. This popular spice is used widely as food enhancement, but it has been longer used for its medicinal properties. The capsaicin in the pepper is what gives it its potent flavor. This same capsaicin elevates it as a medicinal alternative. Cayenne pepper has been used effectively to treat and prevent a number of health ailments. Significance Cayenne pepper contains vitamin C, vitamin K, vitamin E, carotenoids and the whole of the B complexes. It is also a good source of organic calcium potassium, manganese and dietary fiber.
Helps With Rheumatism and Arthritis The topical application of cayenne pepper creates an irritated effect on the applied area. This irritation is helpful to distract the nerves from joint pains due to arthritis. Its boost to the circulatory system helps relieve problems with rheumatism.
Relieves Stomach Pains Cayenne pepper operates as a local anesthetic to ulcerated tissue in the stomach and can even help to control bleeding. Cayenne pepper, in general is helpful in relieving stomach aches, gas and cramps.
Relieves Congestion The capsaicin in cayenne pepper gives the pepper its heating effect. This capsaicin helps with the elimination of mucus from the nose and lungs by clearing the sinuses and inducing sweating. Cayenne pepper added to tea is helpful in relieving the symptoms of cold and flu.
Clears Up Respiratory Problems The beta-carotene in cayenne pepper is helpful in reducing the symptoms of asthma.
Relieves Headaches As capsaicin can open the lungs and nasal passages, it can also (when inhaled or applied topically) clear the head, thus relieving headaches. Capsaicin can also deliver temporary relief from toothaches.
Lowers Blood Pressure and Stops Heart Attack Capsaicin stimulates circulation and blood flow. When combined with garlic & parsley, cayenne pepper will help lower blood pressure. Cayenne pepper has a positive effect on the heart and has been very helpful in warding off heart attacks.
For more recipes cures and more info go to:
http://www.earthclinic.com/Remedies/cayenne.html#AF
http://www.cayennepepper.info/
http://www.shirleys-wellness-cafe.com/cayenne.htm
Garlic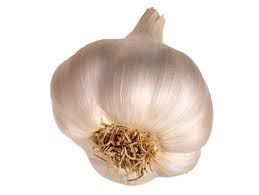 Taken from:
http://lifehackery.com/2008/07/21/home-3/
" onclick="window.open(this.href);return false;
Acne Treatment
Get rid of persistent pimples by rubbing raw garlic cloves on your face. You may also crush garlic cloves and extract their juices.
Dip a piece of gauze into the garlic juice and apply it on your acne.
Mosquito Repellent
You can use it to repel nighttime mosquitoes by placing cloves where there are mosquitoes, or by applying extracts on exposed parts of your skin.
Protection for Your Pets
Garlic not only repels mosquitoes, but it also repels ticks, fleas and other parasites. Some brands of pet food contain dehydrated garlic to repel parasites that feed on pets. Horse owners even rub their horses with a garlic mixture to keep harmful insects away. While you can't do the same for your pooch, always make sure that it has a constant amount of garlic in its diet to keep it protected from insects.
Garden Pesticide
Simply mix garlic cloves and extracts with pepper and a bit of soap to make your own garlic pesticide. Some gardeners even use garlic mixtures to keep animals such as rabbits, deers, and groundhogs away from their vegetables.
Antibiotic
(It's not advisable to substitute garlic for commercial antibiotics) If you or someone else gets wounded and there are no antibiotics around, try looking for garlic cloves. Crushed raw garlic is a powerful antibiotic that can kill strains of staph bacteria. Gently apply the garlic on the wound to prevent it from getting infected.
Fish Bait
Put a bunch of small marshmallows in a bowl of garlic powder or crushed garlic, and make sure that they are well covered. Use the marshmallows as bait, and toss them into the water. You can catch bass, trout, and other kinds of fish this way.
Glue
Take the cloves out and crush them. Garlic glue can be made by rubbing garlic juices on paper or glass. (Adhesives made of garlic have been used to repair glass in China).
Cough Syrup
Garlic's antibacterial properties are so potent, it can even help treat your sore throat if you have the flu. It can also ease your cough and help you recover faster. To make garlic cough syrup, boil a quarter pound of garlic cloves in a cup of water. Add Add honey and sugar to the formula to improve the taste. You can also make garlic tea by soaking a clove of garlic in a cup of water.
Aphrodisiac
The PAW will be depressing, make sure your little soldier is ready for duty
If you're going to have a romantic date, consider putting a little garlic on the menu, just enough to keep the passion flowing without the odor getting in the way.
(The potency of garlic as an aphrodisiac has been confirmed by Aristotle and ancient Indian writings. The Talmud, a collection of Jewish laws, ethics, and customs, even instructs husbands to eat garlic before Sabbath and before making love to their wives. Many Hindus avoid garlic because they believe that it distracts them from reaching a high spiritual plane.)
Disinfectant wipe
Courtesy of Perkidanman
If you boil the leaves of wild garlic you can use the resulting liquid as a disinfectant wipe.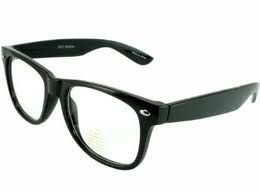 Advanced Solutions
Toothpaste
Courtesy of almm
Coconut oil, baking soda, ground up calcium tablets, xylitol or stevia, peppermint essential oil. You could make it with all baking soda and no calcium but it tastes very salty and I prefer to use a different abrasive for most of it. I prefer to use xylitol, which has several benefits for dental hygiene (tooth remineralization and it kills bad bacteria) but stevia can be more convenient.
First mix two parts ground calcium with one part baking soda and one part xylitol. If you're using stevia instead of xylitol, throw in about one of the tiny spoons it comes with per about every eight or ten ounces of final product. Then mix in an amount of coconut oil about equal to the dry ingredients by volume. Coconut oil melts at about 82*F, so I find mixing everything a lot easier if I nuke it a bit first, or put the whole thing on a burner on low for a bit. Mix until homogenous. Add about 25 drops of peppermint eo per four ounces of toothpaste.
I keep it in a four-ounce metal tin and rub my toothbrush across the top of it. It gets harder in the winter and may well melt in summer: if it does, make sure to stir it so the dry ingredients don't settle out before you use it. You could also make this any flavor you liked with essential oil or maybe even cooking flavoring extracts, though I prefer to use eo's. Just make sure it's something food-safe. Everything in this toothpaste is edible, so no need to call poison control if you swallow some. It does not have fluoride or detergents. It doesn't really foam, but it does clean your teeth. Rinse the sink with warm water after spitting, since cold will solidify the oil.
Lip balm
Courtesy of almm
One part beeswax, one part shea butter, three parts sweet almond oil, essential oils for scent/flavor to taste. Melt ingredients in a double boiler -- I like to use a pyrex measuring cup in a pot of water. Add the essential oil last, as the stuff that makes it smelly/tasty tends to be volatile and will boil off faster than the other components. Stir. Put into tins or tubes -- I use cheapo plastic eyedroppers/pipettes which I can throw out rather than try to clean, and which can be submerged in the boiling water if the balm solidifies and gunks them up. When making multiple flavors I tend to float measuring cups in the double boiler to keep everything warm while I separate out an amount to add eo. Keep the water boiling until you are done with everything, as it will make cleanup easier. Beeswax doesn't want to come off things for anything short of boiling water and dish soap. Also, remember that anything in boiling water is very hot, and don't reach in and grab things with your bare hands; I've done it and hurt myself
Sore muscle rub
Courtesy of almm
I made by steeping arnica (good for bruises and strains) and kava kava (a relaxant) in sweet almond oil over low heat for several days. I filtered them out and keep it in a bottle. I may add some essential oils to give it an icy-hot feel, or I may not, I'm not sure yet. If I do I'll probably add peppermint (it does the "icy"), lavender (topical analgesic), and something else to give the "hot"; still need to do research to find something for that last. Arnica shouldn't be used on broken skin
Cold and flu tincture
Courtesy of almm
I made by filling a jar with chamomile, yarrow, nettle, mullein (expectorant for coughs, especially productive ones) and possibly one other herb (been a long time since I made it), then filling the jar with 100-proof vodka and leaving it to sit for a couple months. I strained it and keep it in little dropper bottles, and generally recommend one or two droppers-full per day. It tastes mostly of chamomile and burning (not the nicest vodka) but I had a housemate who loved the flavor. *Remember to label anything you make* this way -- once I accidentally gave a for-external-use-only rub to someone internally, which was a bad day (he induced vomiting and wound up with some stomach trouble, mercifully the amount of tea tree oil it in was small but that stuff is not good for your insides).
RANDOM
Cold & Flu Remedy
-
Courtesy of azrael99
In case of the start of a flu use mustard powder: 1 tea spoon of mustard powder in your bath, take your bath for a good 30min at least, get out, go to bed.
Arthritis relief
Courtesy of Zombie Granny
Tea which warms hand joints.
1 Cassia shard, 1 whole clove, dried citrus peal, sprig of pineapple weed (or chamomile) and 1/8 inch licorice root.
(Those 5 items are small enough to fit in a pill reminder box.)
Drop in the bottom of your teacup in the morning, and just leave in the bottom for subsequent cups of tea.
Start next day with a new cup.
STORING FRESH HERBS
- taken from
http://www.about.com
" onclick="window.open(this.href);return false;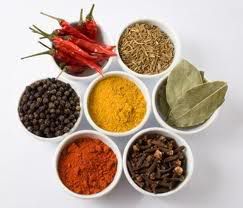 With some basic uses for herbs already listed it's time to look at the best way to store these valuable commodities.
Fresh herbs can last up to a week and a half, if stored properly.
Rinse fresh herbs well and lay on a paper towel. Wrap loosely in a paper towel and place in zip lock bag. Store your bag of herbs in your refrigerator's crisper.
If you won't be using your herbs within a week or so, its best to freeze rather than drying. Frozen herbs, once thawed, can be used just like fresh herbs in any recipe, though they will lose some of their flavor over time, so its best to use them within a year and use a bit more than a recipe calls for. Here's how to freeze fresh herbs:
Remove leaves from stems and place in a zip lock bag, spreading the herbs out, so there is a single layer. Try to remove as much air from the bags as possible, use a drinking straw to suck the excess air. Lay flat in freezer when done.
These rules are not however applicable to all herbs, here are more specific instructions for the most common herbs:
Parsley, dill, basil, and cilantro
These delicate, watery herbs are fragile, and they work best when frozen in some form of fat, like oil or butter. Puree the herbs in a food processor with just enough oil and butter to coat them, then freeze in a resealable bag or container for up to six months. Tip: When pureeing, the herbs may turn dark because of the presence of the fat. Throw in a few crushed ice cubes to keep the mixture bright green.
Bay leaves, marjoram, mint, oregano, sage, and tarragon
The key here is air circulation. Hang these sturdier, dryer herbs on a wire rack, or place them upright in a glass for about a week. This will preserve the essential oils in these herbs for up to six months.
Thyme
Thyme freezes well on the branch because of its sturdiness, so simply store it in a resealable freezer-safe plastic bag or container for up to six months. It won't be in top condition for chopping, but you can toss it into a pot of soup or a braised meat dish straight from the freezer.
Rosemary
Don't dry rosemary. It will become needlelike and spiky. Instead, pull the leaves off the stem and chop them. (The leaves don't mash well in a blender because of their shape.) Next, mix the leaves with just enough olive oil to coat the rosemary, then freeze in a resealable plastic bag or container for up to six months.
Drying fresh herbs
taken from
http://www.realsimple.com
" onclick="window.open(this.href);return false;
If you have more fresh herbs than you can use, dry them. Place the leaves on a plate (chopped if using basil or parsley; whole if using thyme or rosemary) and set aside in a cool, dry place for several days. Then store them in a resealable container in the refrigerator.
STORING DRIED HERBS
- taken from
www.http://lynnsmythe.suite101.com/
" onclick="window.open(this.href);return false;
The following are all commonly used but not always ideal -
- opaque glass
- clear glass
- glass canning jars
- metal
- recycled bottles
- ceramic
- plastic
- wood
Opaque Glass
The best containers for storing herbs and spices are brown, cobalt or other dark colored glass jars with screw on lids. Since the contents of these jars can't be seen, make sure to add a label to the front of the container.
The labels can be hand made or printed out on a typewriter or computer. A variety of blank labels with self-adhesive backing can be found at any business supply or stationery store. On the labels, be sure to list the common name and Latin name of the herb, the date it was collected or harvested, and the location where it was collected (i.e. from the garden, a friend's garden, purchased at a farmer's market or purchased from a grocery store).
Clear glass containers
(with screw on lids)
Perfect for storing a variety of their herbs and spices. The clear containers allow the contents stored in each container to be easily seen, and they become an interesting decorative element in the kitchen. Since this type of container is not light proof they should be stored in a dark area away from any heat sources. Do not store herbs and spices near the stove, oven, toaster or on top of the refrigerator, as the heat generated from these sources will cause them to go stale rather quickly.
If you see signs of condensation on the inside of your container it means that the herbs have not been sufficiently dried. If caught at an early stage, place these herbs onto a baking tray and place them in the oven set on its lowest setting for a few minutes, or until the herbs feel crisp but not burnt. If not caught in time, the herbs will begin to go moldy and must be thrown out, and the container thoroughly washed and dried out to remove any traces of the mold and moisture.
Canning Jars
Excellent container to use for storing larger amounts of herbs are pint size and quart size glass canning jars. Used canning jars can sometimes be found at local thrift stores. New seals and rings for the canning jars can be found at many grocery stores.
Metal Tins
Small metal tins may also be used to store herbs and spices. Make sure to label the tins as the contents can't be seen once the lids are closed. Metal tins can impart a metallic scent or taste to dried herb leaves, but they work okay for storing seeds and roots.
Ceramic Containers
Glazed ceramic containers
Can be used for storing herbs and spices. Unglazed ceramic containers will cause the volatile essential oils present in the herbs to evaporate in a very short time.
Plastic Containers
Plastic containers
Are not recommended for the long term storage of dried materials as the herbs seem to absorb some of the odor of the plastic making them rather unpleasant to use. Plastic containers or resealable plastic bags can be used for the short term storage of fresh herbs in the refrigerator or freezer.
Wood Containers
Wood containers
Are not recommended for the storage of your herbs and spices. Wood is a permeable container and since it is not airtight it will quickly cause the materials to dry out and become stale. Wood containers also have a tendency to absorb the odor of any aromatic substances that are placed within them.
Dried herbs vs Seeds
taken from
http://www.gourmetsleuth.com
" onclick="window.open(this.href);return false;
It is generally accepted that seeds, when stored properly will retain their falvour and medicinal value for up to 5 years. Dried herbs on the other hand should be replaced every year.
Last but not least, it's incredibly important to ensure that herbs are not stored in direct light or near any other heat source. Store away from direct light or heat sources as this will hasten the deterioration of the spice or herb.
Tinctures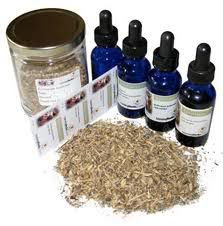 With some of the basic spice and herb uses out of the way its time to look at tinctures.
The process of tincuturing (dont know if that's a word) helps to extract higher quantities of the herbs, normally for use in medicinal products. The great thing is that tinctures are easy to create, even in the field and remain usable for years, provided that you store them properly.
Over the next few weeks I'll add tincture recipes to this post, until then here is an excellent video showing how simple it is to make your own tinctures:
Thanks for looking, and remember that herbs and spices in the wrong quantity could potentially turn you into a memeber of the walking dead!! Herbs, even good ones can be poisonus, so please do your homework before trying anything.