I would like to share what I have done thus far to beef up the perimeter security at my home. These upgrades are mostly geared towards making my house less attractive to burglars and harder to force entry. I live in a suburban area in a city of about 80,000. What I have done at my house is by far not the only things that can be done and in fact I'm not finished with my "upgrades". I'm also not an expert on this subject so take any thing I have done with a grain of salt. I apologize for the poor picture quality.
First I'll start with signage to warn off any potential prowler before they ever step foot on my property. Signage just let's a "smart" criminal know to keep moving, easier pickings down the street.
This place is protected by a security system - keep moving. These kind of signs can be found at places like home depot or online.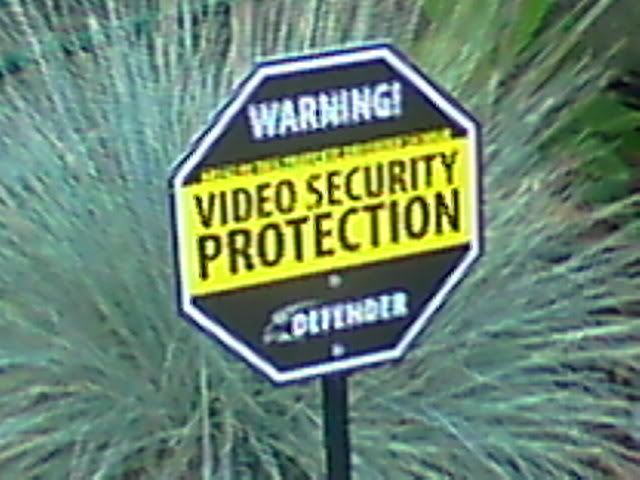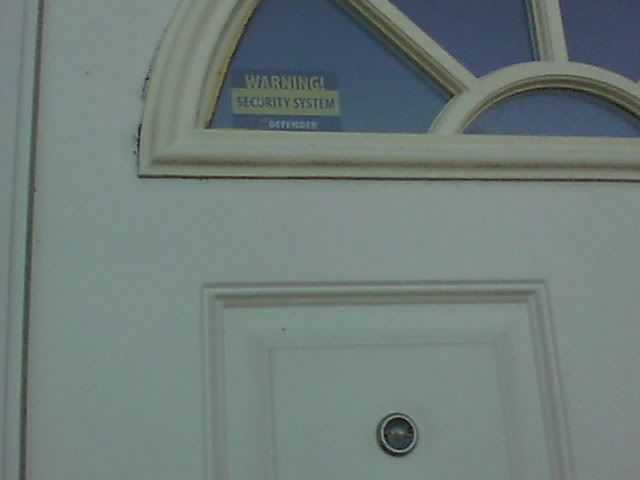 Don't bother knocking on my door to check and see if I'm home or not.
Hop my fence at your own risk. It's locked and posted as private property so if you get caught back there you'll have no excuse. Just because I don't have a dog does not mean I can't easily make it look like I have one.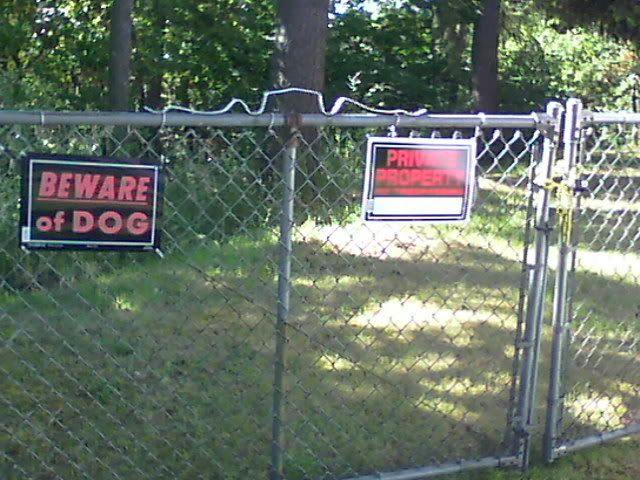 I got this dog house for free.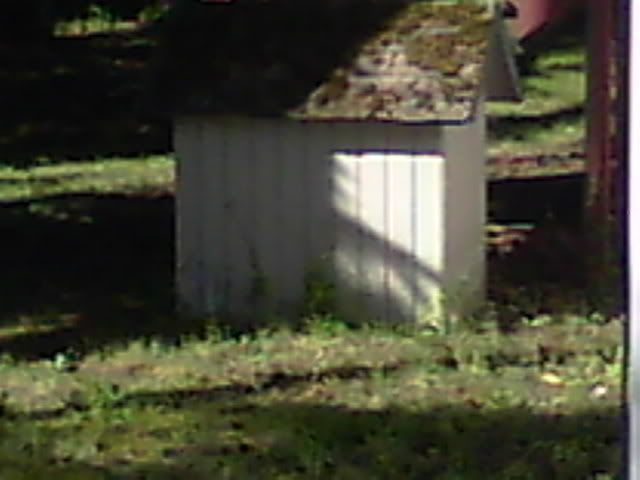 Night prowlers hate light. All my outdoor lights are motion sensors.
What the heck, this door looks likes it's been reinforced. I wonder if it would take me to long to kick it down?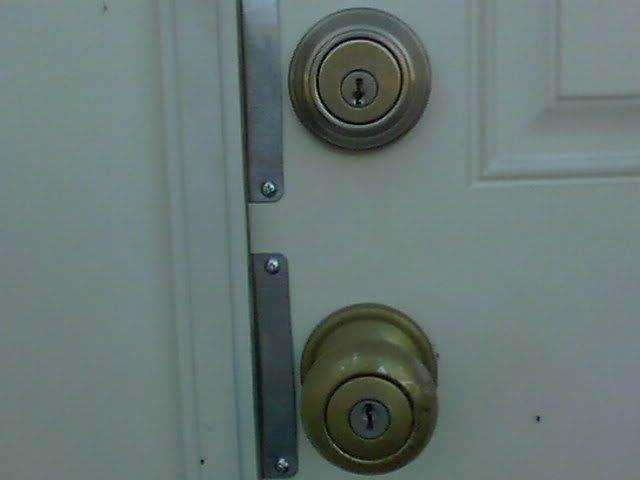 This and every exterior door has been reinforced. Door wrap arounds, Mag Manufacturing strike plates and "The Door Club" on ever exterior door. Also a peep hole to see who is there before opening the door. I also replaced all the hinge screws with 3" screws to anchor them to the frame.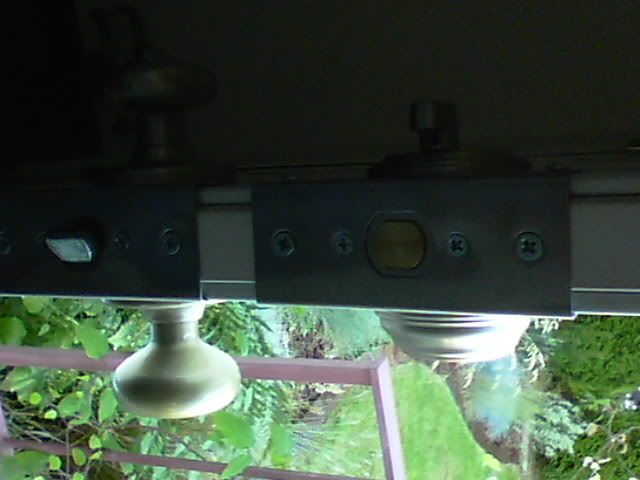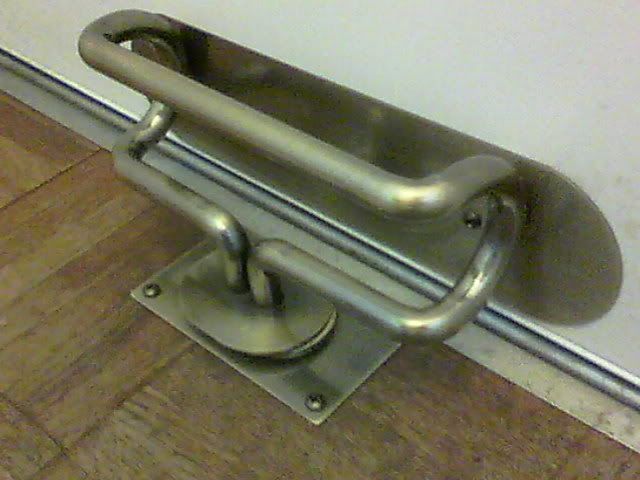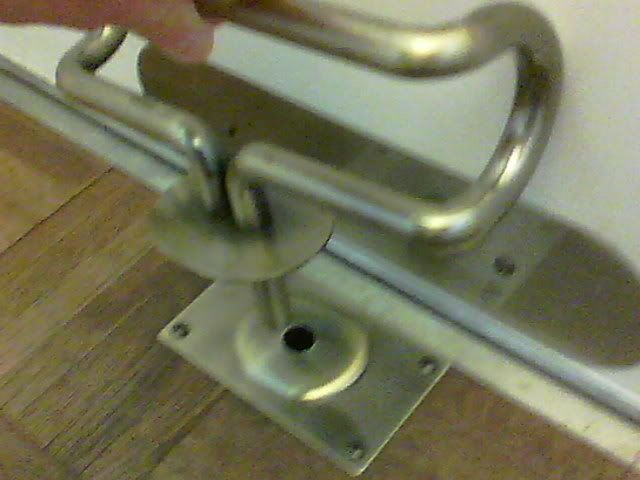 "The Door Club" can be reversed so you can open the door about 2"-3" and see who is there or sign for a package without opening the door. Try and force it open and you'd have to bust out the entire floor.
Well that's it folks. I few things I still plan on doing are installing burglar bars on the first floor windows (I know about the fire hazard, willing to risk it). installing a wireless door intercom and a drive way sensor to alert me when some one comes on the property. I was also given a wireless security system by my brother that I need to install. It consists of those window and door sensors that make a lot of noise when the contact is broken. I don't have any crime problems in my area but I like to be pro active and honestly I sleep better knowing some one would have to make a lot of noise to get in and it would take time. The basic goal of all of these upgrades is to make a criminal pass my house up as more trouble then it's worth. If some one really wants to get in and has all the time in the world then they can. I would welcome any other ideas anyone might have. I hope some people will find this post helpful.