Moderator: ZS Global Moderators
---
ANTIFA Groups as Marauders in the PAW?
Check your politics at the door
.....
Fearsome mutant biker gangs have long been a staple of any Future-PAW scenario. But what about ANTIFA and Anti-Racist Action (ARA) types of groups? They have been around since the 1920's and currently are undergoing tremendous growth. Think about some of their attributes: Practice violence as a way to achieve their goals, engage in very destructive vandalism, punish groups or corporations who have "too much" (capitalists), based mostly in large cities and so on.
Unlikely to be Preppers, homesteaders, ex-military etc.
Likely to expect the government will take care of them in a disaster. ( ...and will be angry when it does not materialize)
Would want to take whatever preparations you have accumulated and "redistribute it".
Probably will operate in large groups, relying on swarming tactics.
The ANTIFA, Direct Action Alliance and Anti-Racist Action Network types of groups are likely to fall back on their politics, organizational skills and violent methods to cope with prolonged disasters. It is unlikely they would confine themselves to cities because we all know how long food and water supplies in those locales will last. Therefore it is highly likely they will fan out to suburban and rural areas in search of victims and supplies.
What can we do?
Network with like minded friends and neighbors. Gather intel on what these ANTIFA style groups have engaged in and around your AOR at rallies, political events or protests. Research their on-line presence on FaceBook, YouTube and so on to see what cities they are centered in. Even check out Craigslist. Try to use this information to approximate their threat to you. Try to set up early warning devices for strangers who have crossed into your area of concern: wireless cameras, motion detectors, etc.
Work with friends and neighbors on defense plans and plan your BOL's defenses to disrupt and deflect ANTIFA mob tactics.
Informative and lengthy ANTIFA article here: The Nazi-Puncher's Dilemma
https://www.huffingtonpost.com/entry/na ... mg00000313
Last edited by
teotwaki
on Mon Dec 11, 2017 5:28 pm, edited 1 time in total.
---
Examples of ANTIFA types of on-line presence relevant to me:
https://www.reddit.com/r/CaliforniaSocialists/
https://orangecounty.craigslist.org/grp ... 34073.html
https://www.facebook.com/Socal-Antifa-299820230143742/
Examples of Antifa "gang signs" and symbols
https://www.google.com/search?q=antifa+ ... 36&bih=770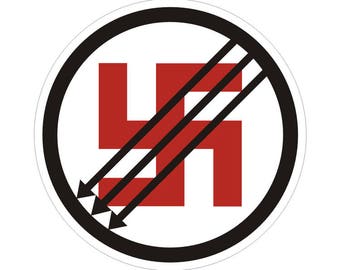 ---
* * * * *
Posts: 2656
Joined: Wed Jan 04, 2012 10:08 am
Location: Coastal SC
Welp, here I am., since I know someone will complain.
jnathan wrote:Since we lost some posts due to some database work I'll just put this here for posterity.
Q wrote:Buckle up
---
NamelessStain wrote:Welp, here I am., since I know someone will complain.
Let me be the first to complain....
---