I was there Tuesday night and score 10 of those little 50 round boxes for like $34 out the door.
Here are some pics: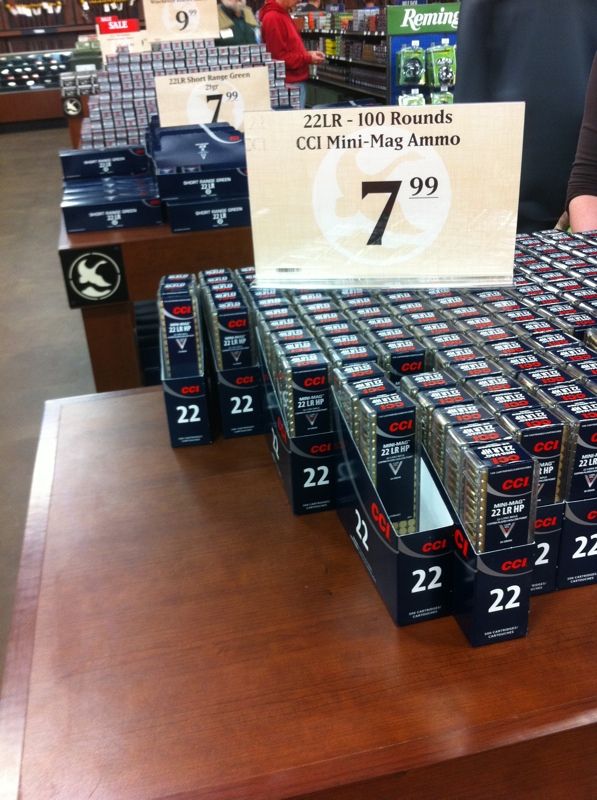 Their actual grand opening was Thursday so this is a news segment from KTVI of that morning:
http://fox2now.com/2014/04/10/gander-mo ... in-fenton/
They had a segment on TV Thursday evening that actually showed pallets of .22LR being rolled out and there was one split second scene of the Remington gold bullets in the white pails. As soon as the plastic came off the pallet...WOOOSH! About 4 hands dove in there and grabbed a pail.
They might still have .22LR.