I call this one "
Balcony Ponderings
". That may not be the coolest name, but I'm running with it.
So, here's what you need:
First, step onto your balcony and proudly realize that you now only grow edible plants.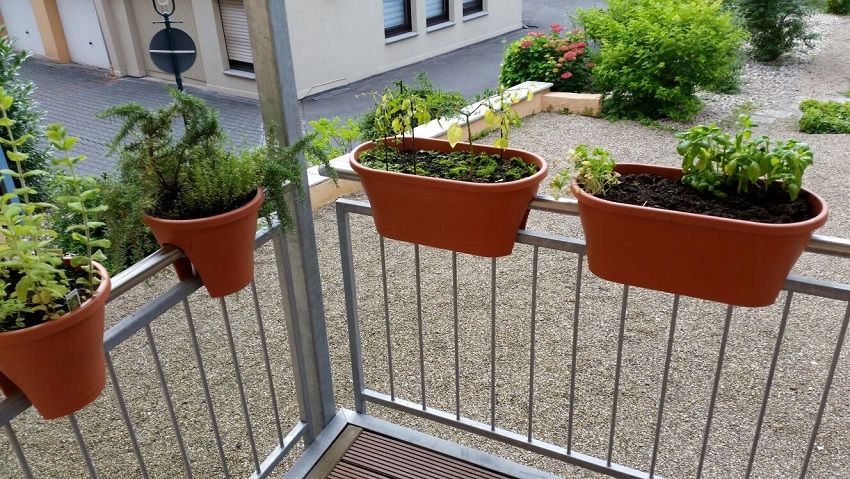 Mint, rosemary, thyme, chilis, parsley, basil... yep, that's an herb garden, all right.
It's important to start the
Pondering
at this point. It's time for dinner, so what can you use from this balcony? Maybe make fried potatoes with rosemary and thyme? A tomato salad, with parsley and basil? It's a shame the chilis aren't ready yet.
Okay, after you've come to a conclusion, pick yourself a few leaves of fresh mint.
Just 6 leaves or so will do. Put them in a tumbler.
Step 2, 4 cubes of ice.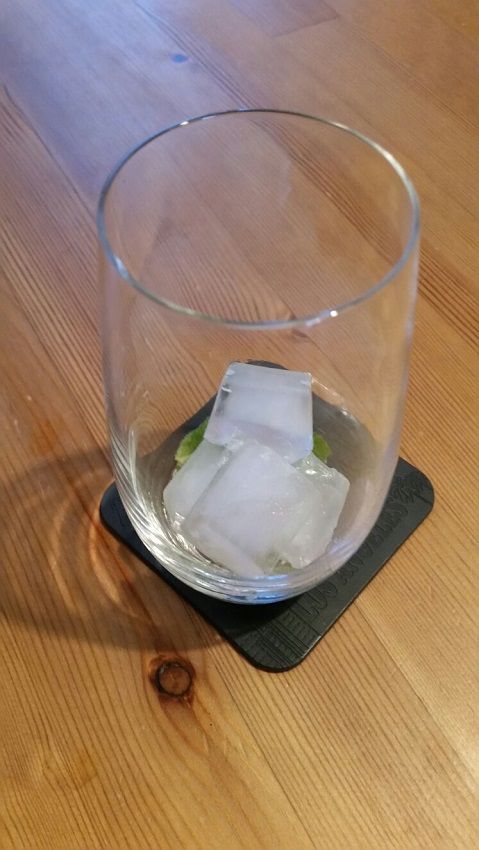 2, if you got large ones.
Step 3, you're going to need one shot glas of sweet brown rum, and one shot glass of cheap Scotch.
This happens to be a low-brow Single Malt, but Blended Scotch will also do fine. It's a mixed drink, for the love of God!
Let your mint leaves marinade in the cold alcohol mixture for a few minutes, to draw out some of the essential oils into your drink. For that nice toothpaste flavour we all enjoy so much.
Step 4, fill you glass up with Coca Cola, or Coke Zero.
Don't use Diet Coke, though. Because that's disgusting.
After two of those you are ready for bed.
There you go, Balcony Ponderings for dinner. Also alcoholism and potentially type 2 diabetes.