SCBrian wrote:

Stercutus wrote:I don't understand how a cat can catch a tuna.

2 hay hooks, Some 100mph tape, 300ft of 1/8th steel cable, 1 brick and a blindfold. Everything else is nature and evolution at play. The hard part is getting a really pissed off cat with hay hooks attached to its paws back in the boat. It was a bit difficult, and we lost the captains second mate, poor fellow...
That was funny as shit!
For the untrained, this is a hay hook: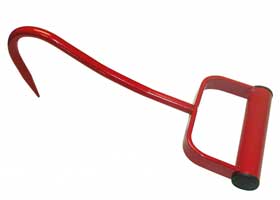 It's what you grab a bale of hay with.