Supervisor42 wrote:
SCBrian wrote:
Stercutus wrote:
I don't understand how a cat can catch a tuna.
2 hay hooks, Some 100mph tape, 300ft of 1/8th steel cable, 1 brick and a blindfold. Everything else is nature and evolution at play. The hard part is getting a really pissed off cat with hay hooks attached to its paws back in the boat. It was a bit difficult, and we lost the captains second mate, poor fellow...
That was funny as shit!
For the untrained, this is a hay hook: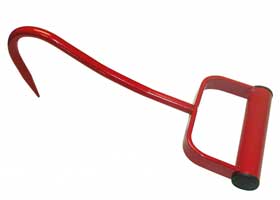 It's what you grab a bale of hay with.
But, hay bails come with handy twine handles.
I, too, have never seen a cat fish tuna. I'm surprised they would interbreed.
_________________
Feed science, not zombies
!
Failure is the path of least persistence.
"People had more than they needed. We had no idea what was precious and what wasn't. We threw away things people kill each other for now." ~Book of Eli
∩(=^_^=)