Moderator: ZS Global Moderators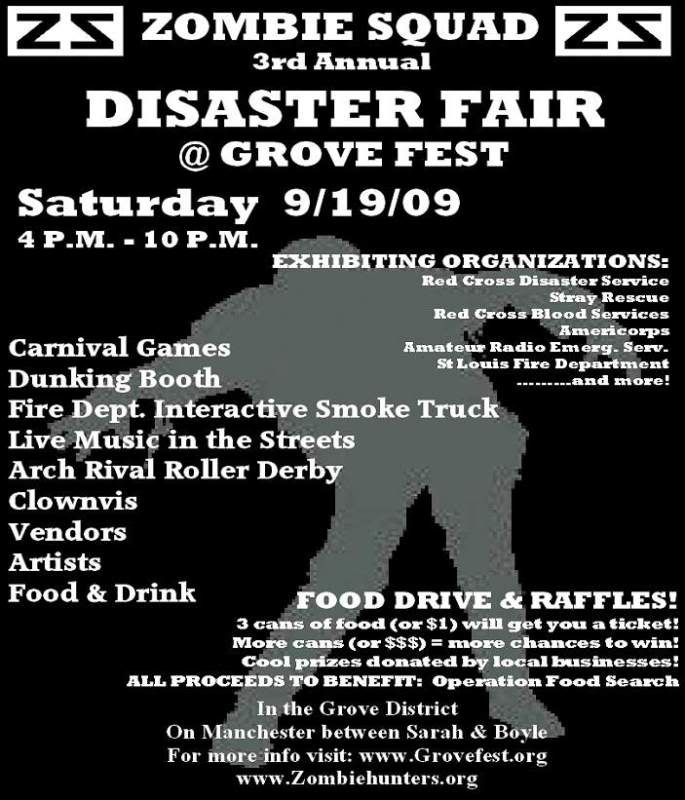 I survived Z-Con 06, 07, 08, 09, 10, 11, 12, 13, 14
I survived Wintergeddon 07, 08, 09, 11, 12
ZS has swallowed my soul!

---
* * *
Posts: 404
Joined: Wed Oct 22, 2008 10:47 pm
Favorite Zombie Movies: all of them
Location: Las Vegas
Contact:
Dude Clownvis is going to be there! how freaking cool is that!!! We where tiring to get Hellvis (dead elvis) for one of our events... "its not a party till an Elvis shows up!" I thought was a motto only Vegas went by...lol The interactive smoke truck sound awesome too! but probably not what i was thinking it is...lol
LasVegasWeekly.com wrote:"If you can survive a zombie apocalypse, you can survive anything," said Eerie. As the founder of the Vegas chapter/comic relief/skirt chasing degenerate/drunk... Eerie established ZS 009 in January as a way for more colorful members of our community to get involved in activism.
ZSC:009
"Don't gamble with your life, Be Prepared!"
---