Donate to the Zombie Squad's Myanmar & China Dual Disaster Relief Fund.
Due to recent circumstances, Zombie Squad is collecting funds for the dual relief of the citizens affected by both the recent Cyclone Nargis in Myanmar as well as the recent devastating earthquakes in China.
Here's a little back story on both of the disasters:
Myanmar/Burma Cyclone 2 May 2008
As you know, Hurricane Nargis hit the coast of Myanmar on 2 May 2008 and caused severe devastation, the likes of which are still being tabulated. At the time of this post, the death tolls were in upwards of 43,000 and are expected to double or tipple within the next several weeks.
Here's a few news links and pictures of the disaster: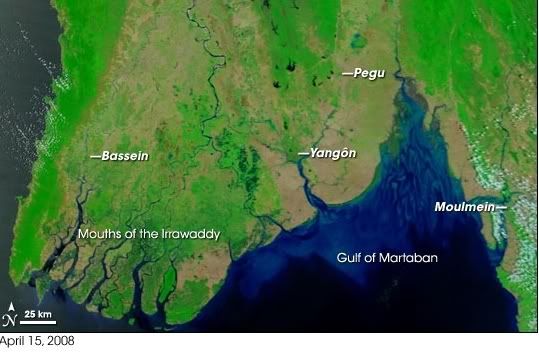 Before
After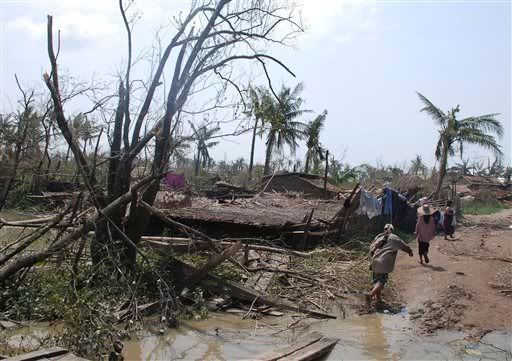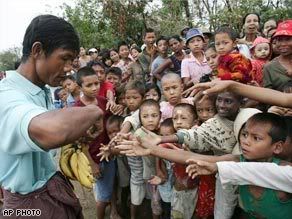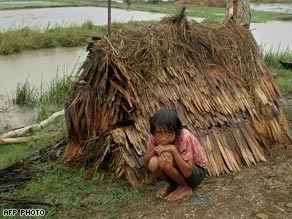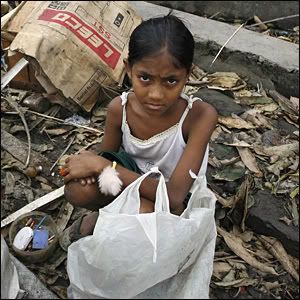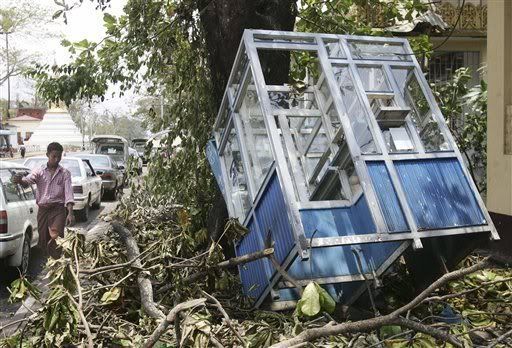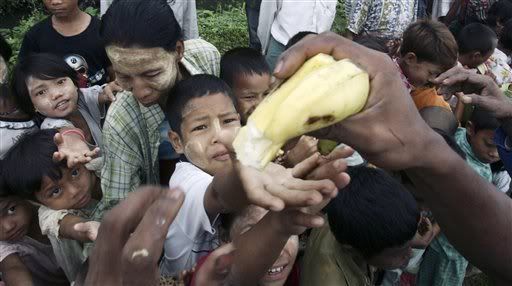 CNN Special on Myanmar
Compalation of News Articles
Chinese Earthquake 12 May 2008
On May 12, 2008 China's worst earthquake for 30 years struck a densely populated area in Sichuan province.
The massive quake, measuring 7.8 on the Richter scale, flattened schools, offices and houses in the southwestern province, and caused widespread damage in nearby Gansu and Yunnan provinces as well as the sprawling municipality of Chongqing.
More than 55,740 people are known to have died in the 7.9-magnitude quake, centered in Sichuan province, with another 24,960 missing and 292,481 injured according to the most recent reports from CNN.
Here's a few pictures of the disaster: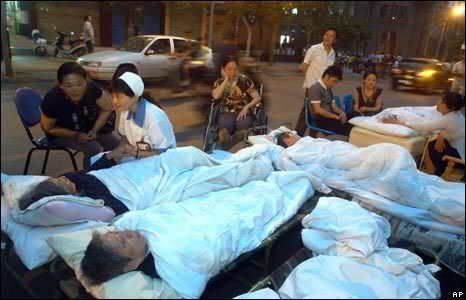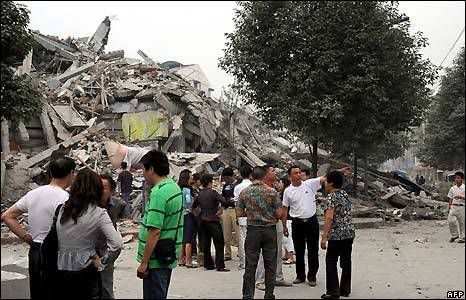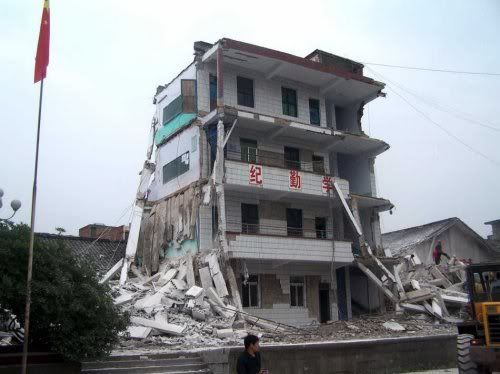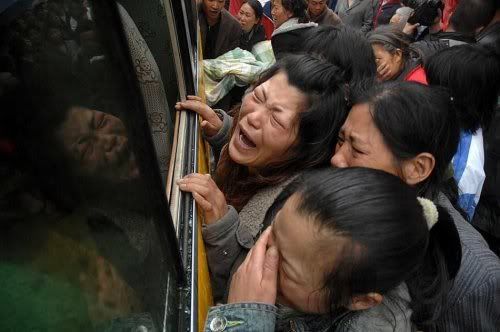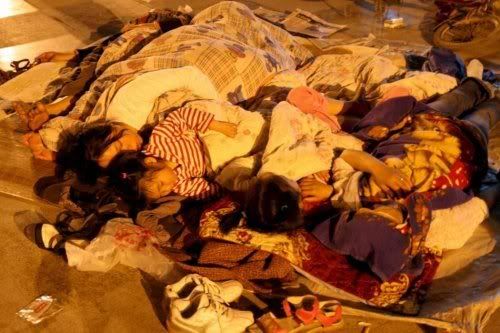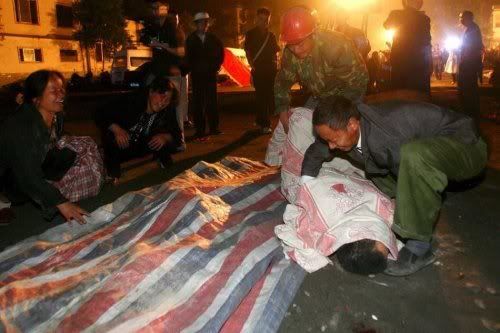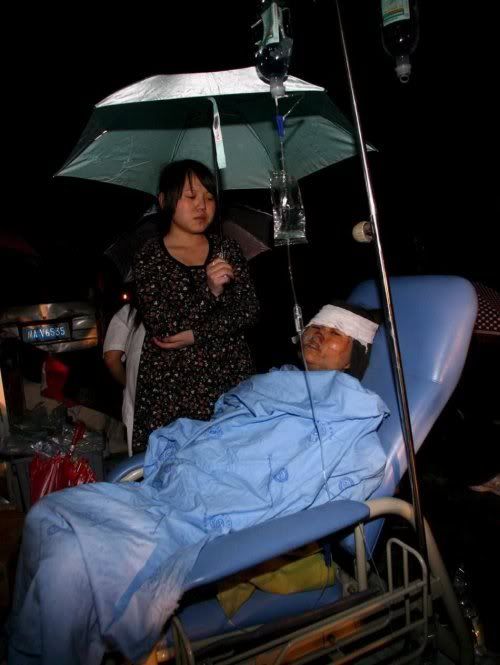 http://www.timesonline.co.uk/tol/news/w ... 917473.ece
" onclick="window.open(this.href);return false;
http://www.cnn.com/2008/WORLD/asiapcf/0 ... index.html
" onclick="window.open(this.href);return false;
There are literally millions of homeless due to this earthquake. I've left out some of the truly graphic photos of the damage, but to put this disaster into perspective, the number of dead can be equated to a modern major league baseball stadium full to capacity.
-----------------------------------------------------------------------------------------------------------------------------------------
Zombie Squad's mission has always been to educate the community to prepare for natural disasters. We also assist communities in their time of need when disaster strikes.
This fundraiser will follow the same design as our previous
Hurricane Katrina
and
Greensburg Kansas Relief
fundraisers.
With Hurricane Katrina, we raised:
Amount Raised: $2686.00
Number of Donors: 100
During the Greensburg Kansas disaster, we raised:
Amount Raised: $2701.00
Number of Donors: 92
I'd like to see no less than $5,000 raised for this one. I know we now have the membership base to make this a reality and really make a difference for the literally millions of people suffering from this storm.
The funds for this drive will be donated directly to
http://www.savethechildren.org/
" onclick="window.open(this.href);return false; via check at the completion of this fund drive, which will last 30 days. Save The Children is one of the few charities which are actively giving aid in both the country of Myanmar and Sichuan Province in China.
NOTE: 100% of your donation will go directly to this charity with Zombie Squad paying all of the associated fees we will incur for this drive. If you donate $100, every cent goes to Save The Children and in turn, to those in need in Myanmar and China.
Why not just donate money directly? There's nothing wrong with that. If you don't feel comfortable donating to the ZS fund then please don't let that stop you from donating directly! However, You get cool stuff if you donate with us:
1) The first 100 to donate $20 or more to the ZS collection will receive a special edition ZS dog tag, similar to the Katrina relief effort tags.
2) If you're a member of our discussion forum, you'll get a cool banner under your name until the end of the year.
If you donate the following, you'll get the corresponding banner:
$20-50 earns you Bronze Donor Status
$50-99 earns you Silver Donor Status

$100+ earns you Gold Donor Status
How can you pass that up? We hope this will encourage those to give who might not normally donate otherwise.
You can donate by clicking the button below:
Be sure to specify that your donation is for the Myanmar Hurricane Relief and that you enter your forum name.
You can do that by simply clicking the circled link:
Or you can send us a check or money order payable to Zombie Squad (no cash). However. Be sure to e-mail us at
charity@zombiehunters.org
so we know to expect it.
ZOMBIE SQUAD
Attn: Myanmar/China Relief
P.O. BOX 63124
ST. LOUIS, MO. 63163
Make sure to mark on the check that it is for Myanmar/China Relief Donations.
We feel it is important to come together and help out those whose lives have been affected by this tragedy. This is our opportunity to show what we as a group can do to make our world a better place.
If you are not comfortable donating to ZS please do not let that stop you from helping out. However, be sure to investigate before you give.
Thank you for your help. If you have any questions at all regarding this relief fund raiser, please don't hesitate to email me at
charity@zombiehunters.org