Part 5------------------
During the months of July and August we had to take a few breaks, tarp up the teardrop for some near miss storms. This made us hastily throw on some lights and I ran got a trailer plate just in case we had to prematurely put it on the road.
Good thing we did because unfortunately we DID have to put it on the road.
I took this picture as I was loading it up for it's first Bug Out run...........Hurricane Ike was making a bee-line straight for us!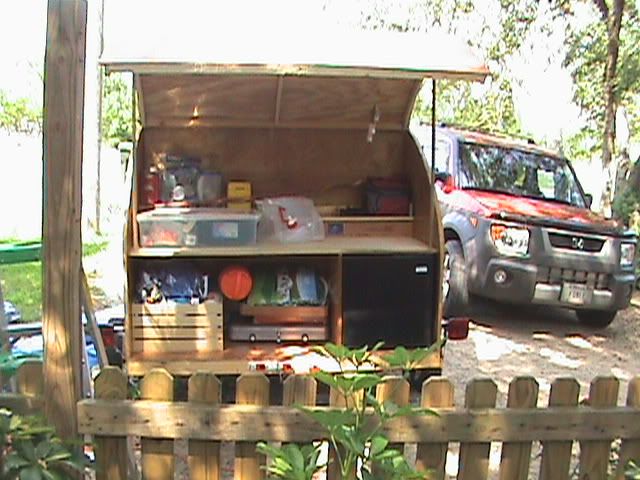 Attached the tongue box.
We pulled the teardrop to Rockport, I was amazed! It didn't fall apart!
Just as I had dreamed, it was a perfect Bug Out vehicle. Luckily my dad had a big garage and we camped out inside his garage awaiting for Ike to move in.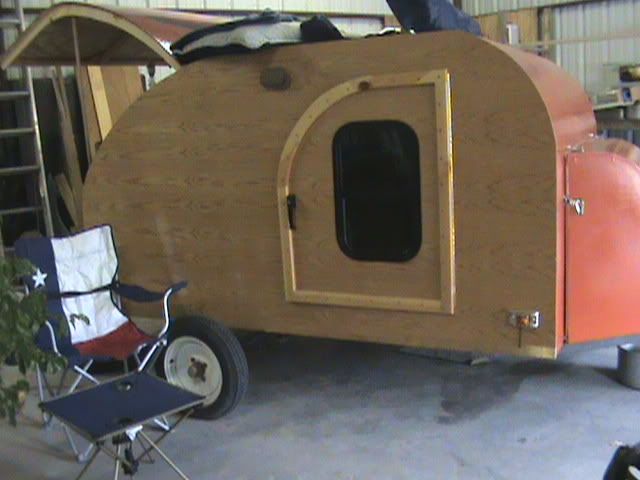 The news was bad. Hurricane Ike did hit my town and hit it hard. We decided to go ahead and leave the teardrop at my dads, not knowing if we could get it back into our town. We decided if we got back in and the house was gone, we would just go back and get it.
It was a good decision.
we couldn't be more grateful that our house survived, because like the teardrop, we built this house ourselves.
This is the morning after, at the height of the storm the water was 7' feet in the yard and 6' feet in the bottom floor.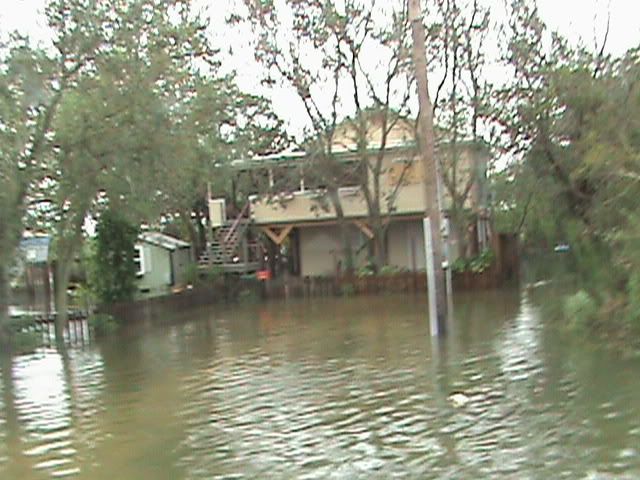 This put a dead stop to our teardrop build. The weeks and months ahead were spent gutting the downstairs and turning it into a garage. We lost all our tools in the flood, so it was slow going trying to build back up our tool inventory.