Still haven't taken a better pic of the lights yet.
Got a little dirty today.
Up on the ramps looking for a couple sounds. Fixed the heat shield that was rattling me crazy. Still can't find the cause of a metal on metal clunk in the front drivers side wheel area. Happens almost every time I hit a bump. Almost sounds like something loose shifting bit I can't find shit.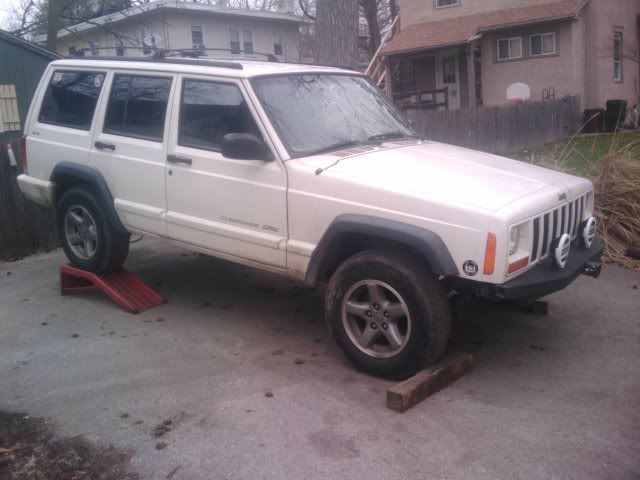 Pulled my rear bumper ends tomorrow on my lunch break ill rough it up so I can bed line it tomorrow night.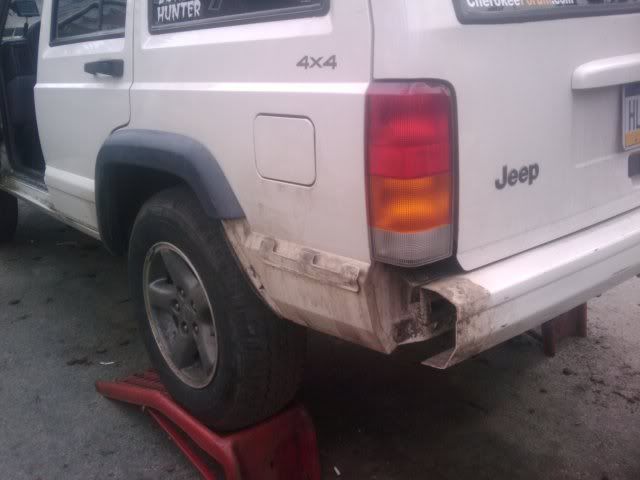 Still haven't tackled the lift.
_________________
KEEPER OF THE MEATWORLD SPICEWEASEL.
JoergS wrote:
The power of 30 English longbowmen, at your fingertips... sweet.
Vicarious_Lee wrote:
I have boners in places I didn't even know I had dicks.
My B.O.A.T
My jeep build
My FAKs