RonnyRonin wrote:
TacAir wrote:
If you are going to tow a trailer with a bike...go big!
I worked at a wholesale nursery that packed plants onto multishelf metal racks to load onto trucks for delivery, easily several hundred pounds apiece. We usually used 3-wheeled electric carts to tow them around but the owner's son got the bright idea to try and gear a trike low enough for towing. I think he broke 2 or 3 hubs before he gave up and turned it into a single speed, but long story short I have some idea of how low you have to gear a bike to do that and it makes my legs hurt just thinking about it. Spin baby spin!
The original shot (B&W) - was done as a publicly shot for the then new Airstream - so well balanced, they could be towed with a bicycle.
There are a number of blogs with folks who are currently traveling cross country with trailers in tow.
And who can forget the (in) famous Winnibiko? (Steve Roberts) the original techno-nomad
[url]//https://microship.com/wp-content/uploads/2011/08/BEH-Joshua-Tree-side.jpg[/url]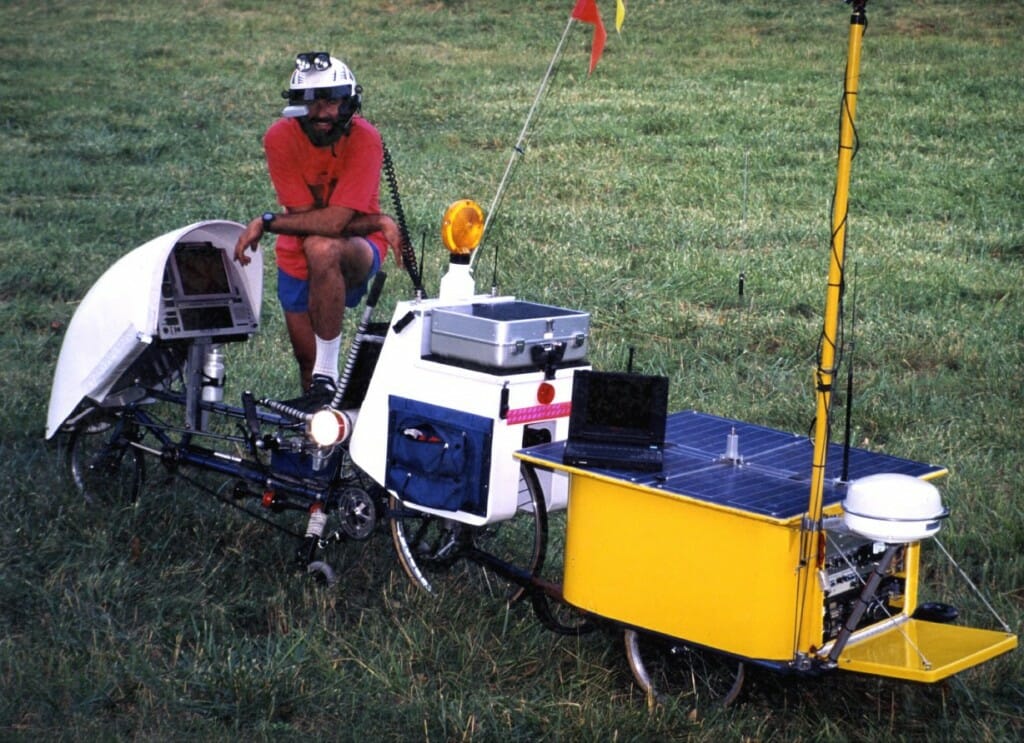 At the end, it was renamed the Behemoth. Quite the evolution
_________________
TacAir -
I'd rather be a disappointed pessimist than a horrified optimist
**All my books **
some with a different view of the "PAW". Check 'em out.
Adventures in rice storage
//
Mod your Esbit for better stability