Time to throw some more pics up...
Rear interior after it was brought to the shop where I'm storing it...
All the crap on the ground so we can see what we have to work with...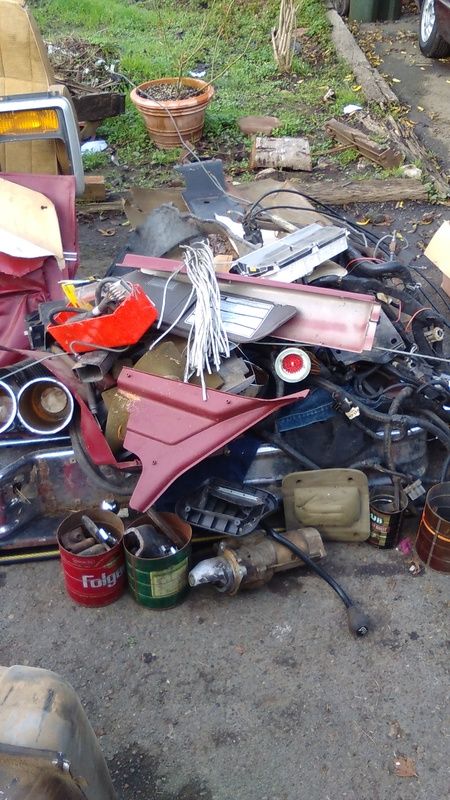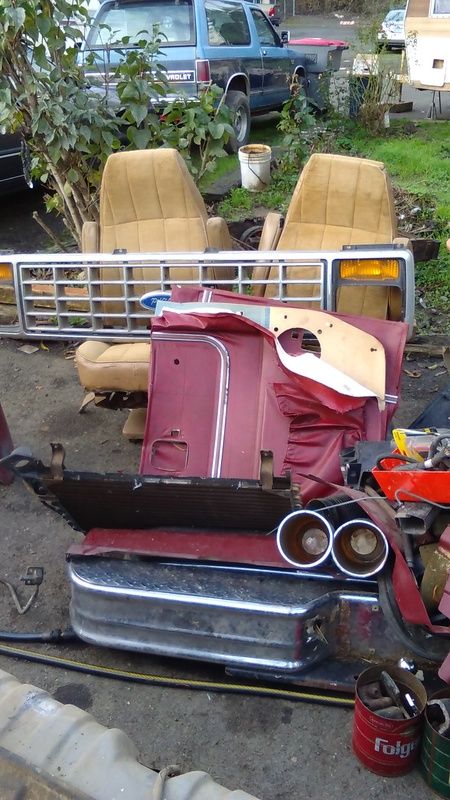 Finally emptied!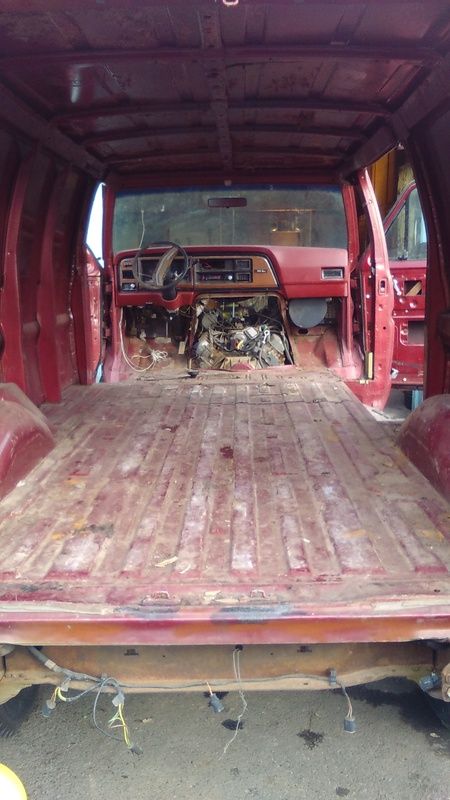 It's been sitting for so long(with a bad windshield gasket
) there is a bit more interior rust than I wanted...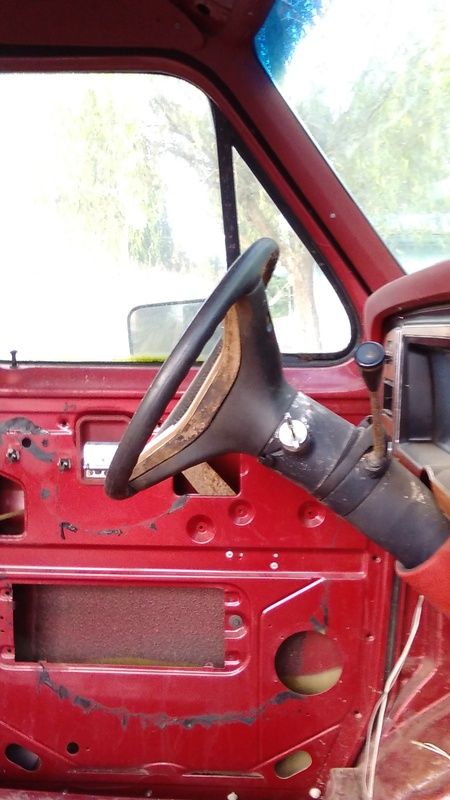 Underdash is not pretty...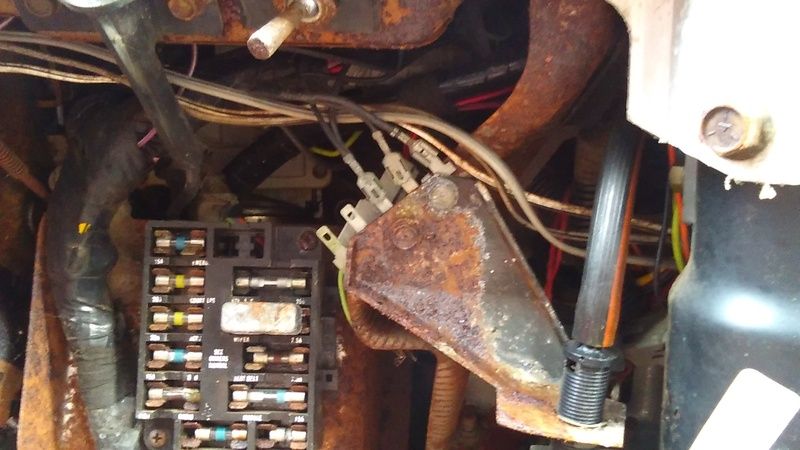 Four or five spots on the roof gutters are really bad, gonna have to do extensive metal repairs/rustproofing there...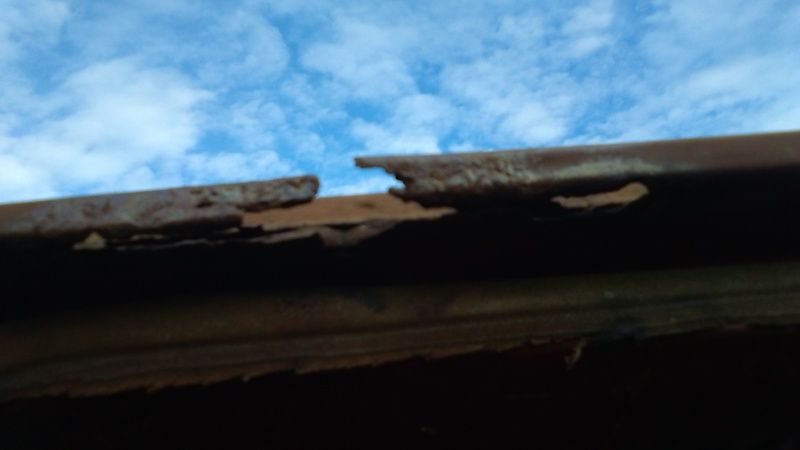 Went to a local boneyard, found these mirrors which I prefer to the ones on there now. When driving a van you live by how good your mirrors are and these will give me more flexibility...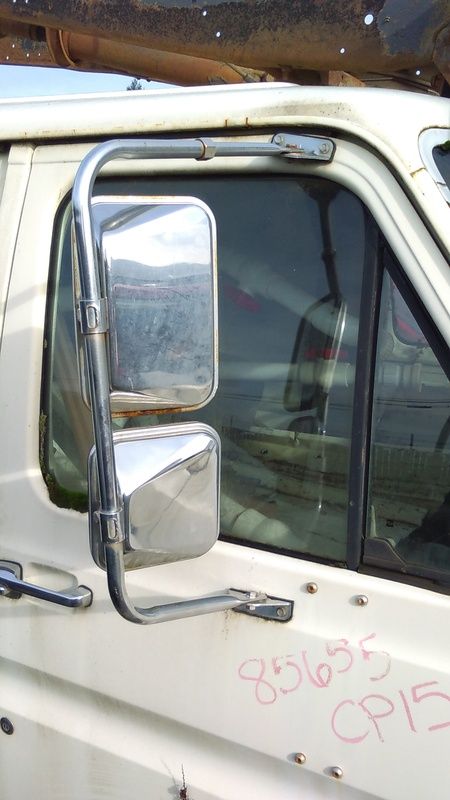 Also found this fiberglass drivers-side equipment hatch on an old Ford ambulance,
had
to have it too...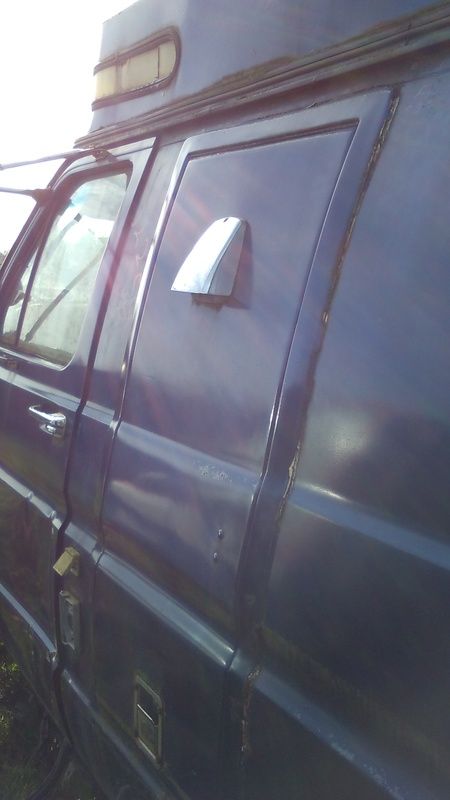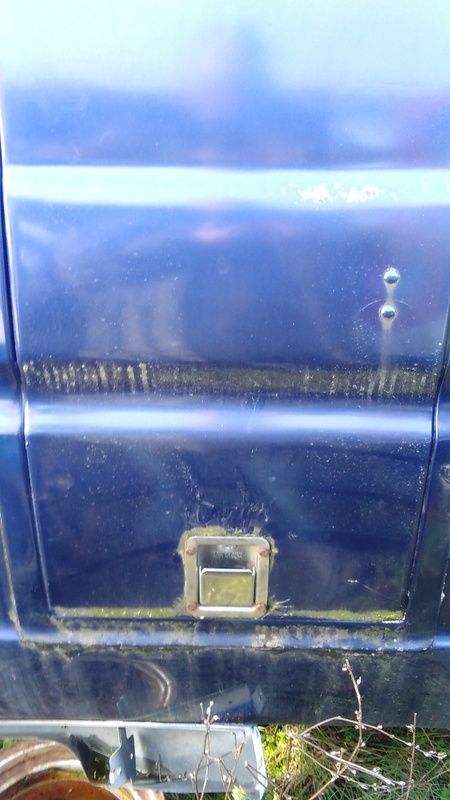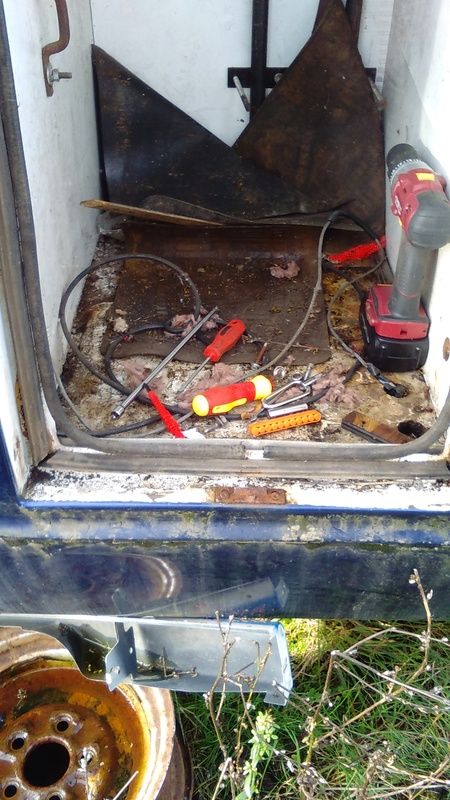 Front tire is off, looking at what needs replacing...
We can find no evidence of a collision, so this must have been broken while out trailing, then home-repaired. The passenger-side is in perfect condition so I think this will be replaced eventually. Better safe than sorry...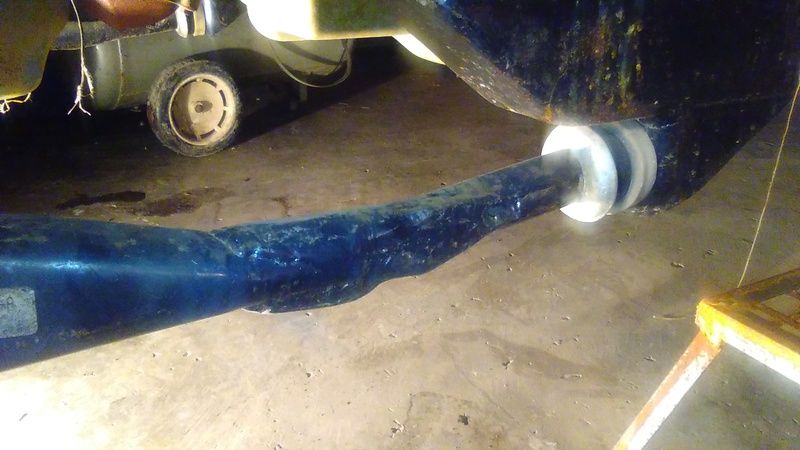 I don't have pics yet but I have already swapped the original rear barn doors out for a set that was on the old ambulance. The new ones have vented windows, which will nice in the summer.
I'm also doing some measuring to decide if I want to tackle converting my original side slider door to barn doors. I don't care for sliders on vans at all, they limit your tire size and have a habit of wearing out, but the work involved is pretty daunting. On the upside, the boneyard owner said that he'd sell me the donor barn door parts(and any surrounding sheet metal/pillars needed) for $100 and my old slider, so it is an option. I might make that a summer project, still undecided about it.
My mechanic has been a wee flaky lately when it comes to work ethic, so I'm gonna have to crack the whip on him or find a new mechanic to finish the work. It doesn't help that his shop is attached to a house full of skell meth heads either. I am nervous about leaving my van and parts with reach of these guys, but for now I'm stuck with it.
Thanks for watching the thread.
-urban
_________________
"When under imminent Predator attack, try to act all Thalidomide-y till they go away".
-me
3%