I pulled the manifolds today.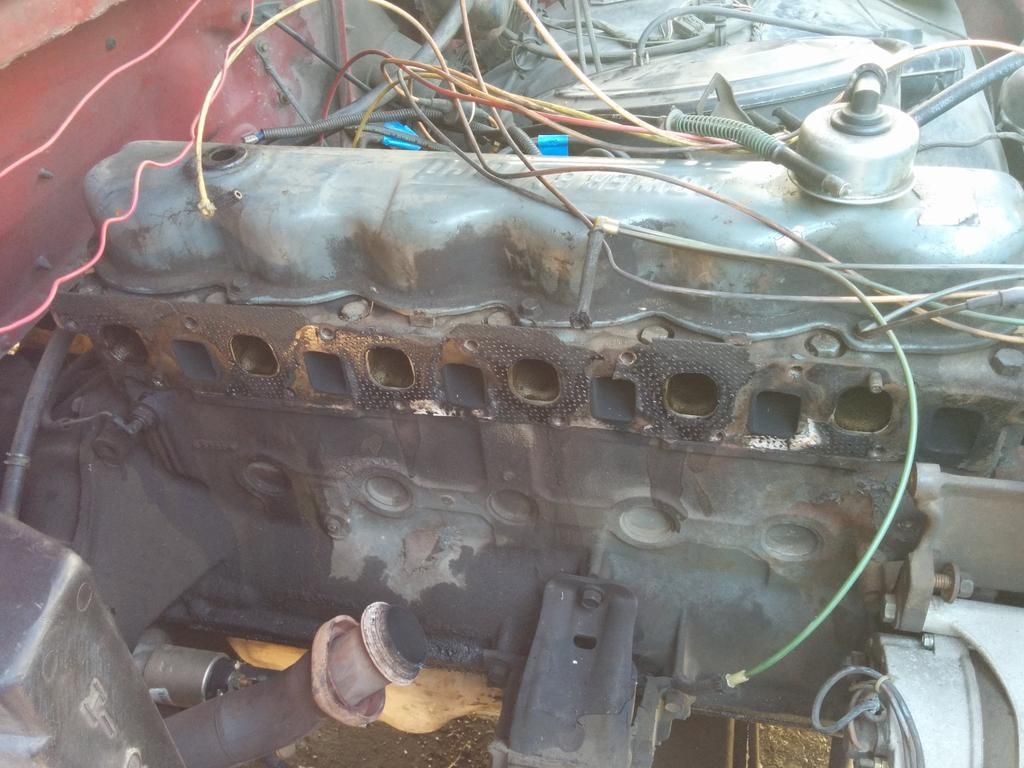 It's too hot to do any more work outside until tomorrow. Some small pieces of metal tubing that ran up from the exhaust manifold to the carb also had rusted through and broke off. My guess is their purpose is to heat up parts of the carb. I'll do some more research later.
Tomorrow I'm going to start cleaning stuff up, and after it gets hot again I'm going to go get more tubing and the tools needed to bend it.