A few years ago I bought an '83 Bronco for $1200.
It has the 4.9L straight 6 and a 4 speed manual transmission. When I bought the thing it barely ran due to a leaky carburetor, worn out cap and rotor, and failed EGR valve. The gas tank also leaked, and the brake rotors were warped. I fixed these things, then life got in the way and I didn't do much else to it. I finally have time to work on the thing again.
The shocks were pretty mushy, so I decided to swap them out:
The manufacturer of the old shocks didn't feel a need to put their name on them.
The new KYB Monomax shocks are much prettier.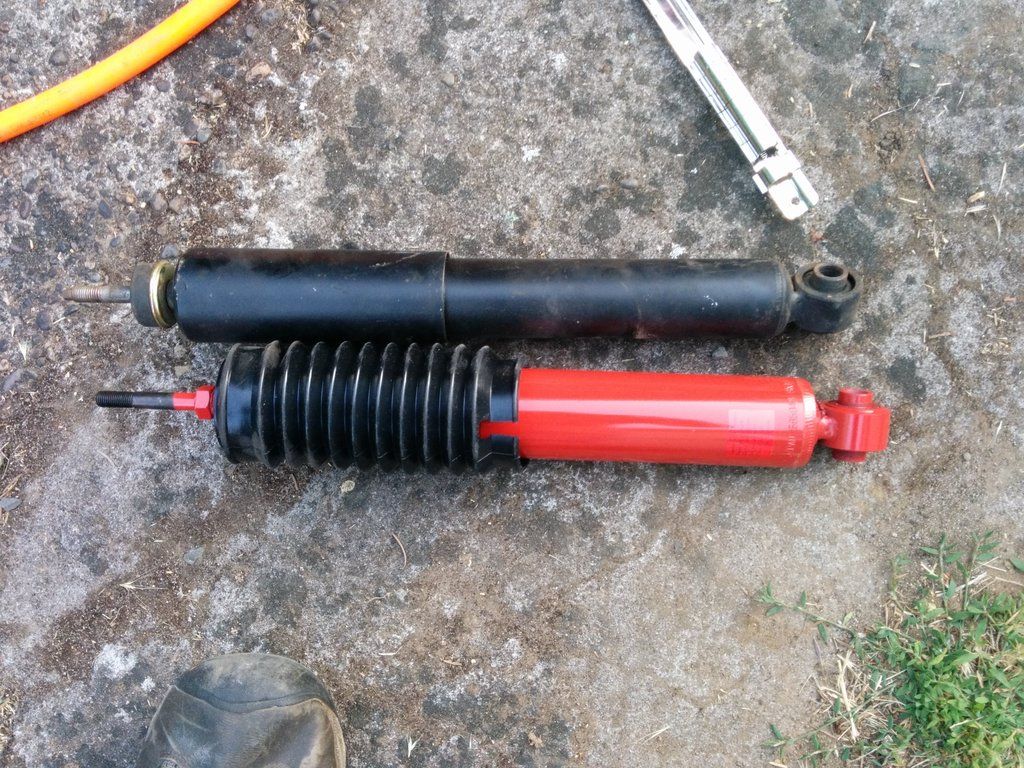 I wasn't able to find Monomax shocks for the back, so I went with Gas-A-Justs
KYB GR-2 shocks were previously installed in the back.
Shiny new shocks in the back. The rusty ratchet came into my possession that way.
The next thing on the agenda is to overhaul the front end (ball joints, steering stuff, etc).