I helped some friends move two weeks ago, and noticed some symptoms that seemed like a stuck brake. When I got it home I jacked it up and found that the passenger side rear brake was in fact dragging. No amount of messing with the adjuster freed it up, so I made a visit to the friendly neighborhood auto parts store and picked up new drums, shoes, and hardware for both back wheels.
The passenger side went together pretty easily.
When I tore into the driver's side, it was far, far dirtier than the passenger side had been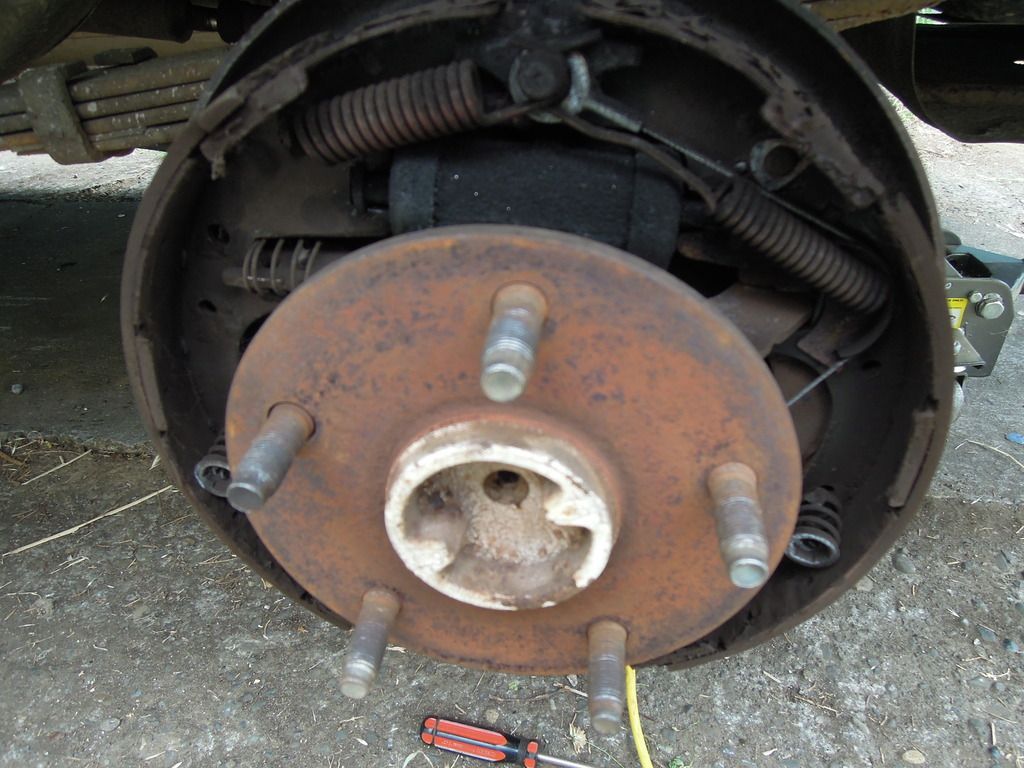 On top of that, part of one of the brake shoes had broken off at some point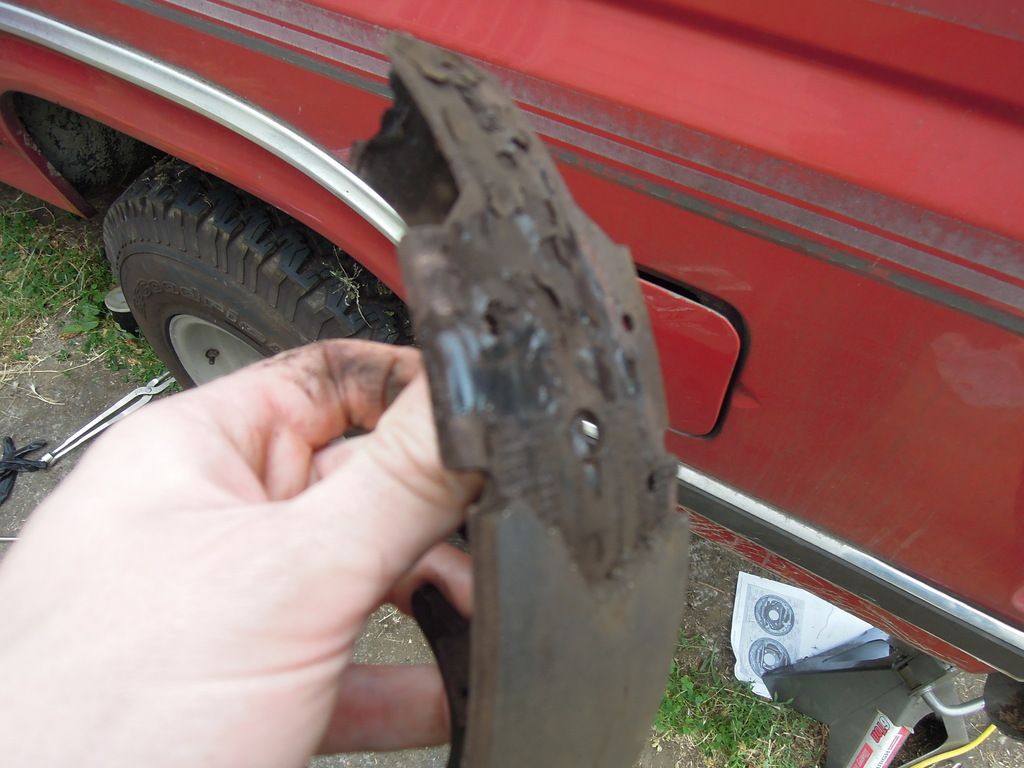 And as if that wasn't enough there is a nice hole punched in the support plate.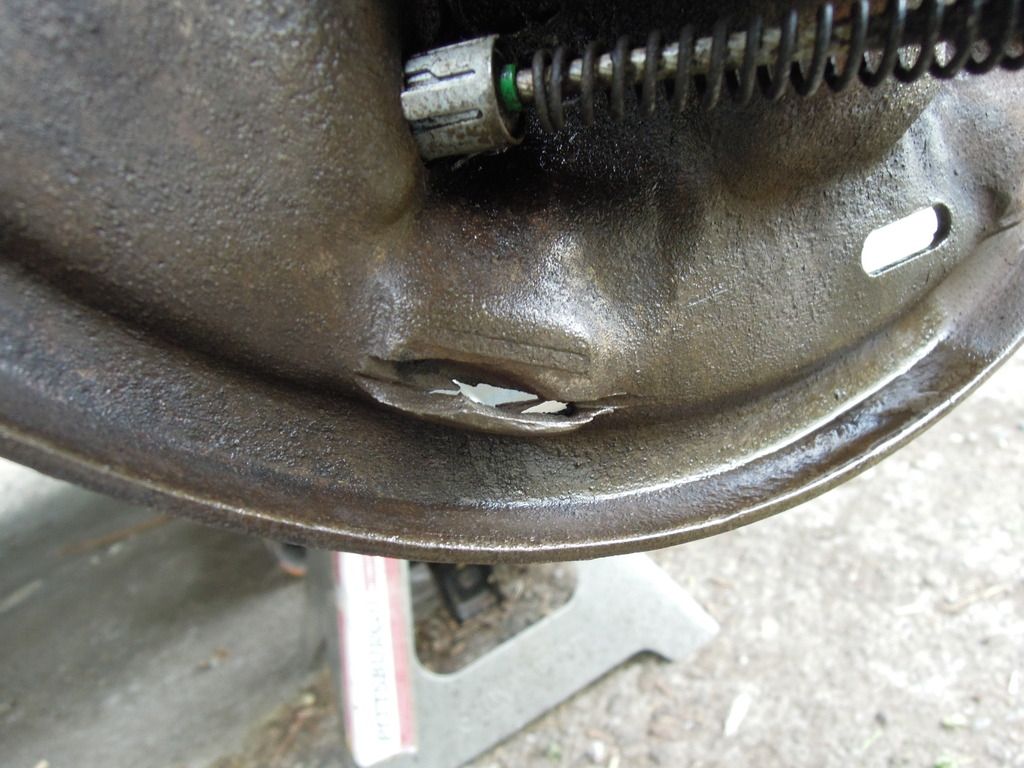 I put the thing back together, but managed to damage the wheel cylinder in the process (it leaks now). I'll be grabbing one of those soon.
As annoying as this is I'm glad I found out about it now. I was originally planning to drive it across the Cascades out into the desert next weekend, but it looks like I might be getting a ride with someone.
I have a cheapo welder that's been sitting new in the box for over a year. I guess I'll finally be breaking it out and trying to weld that hole in the plate closed after work. I haven't welded anything in over 20 years, so I'm going to mess around with some pieces of scrap metal for a while.