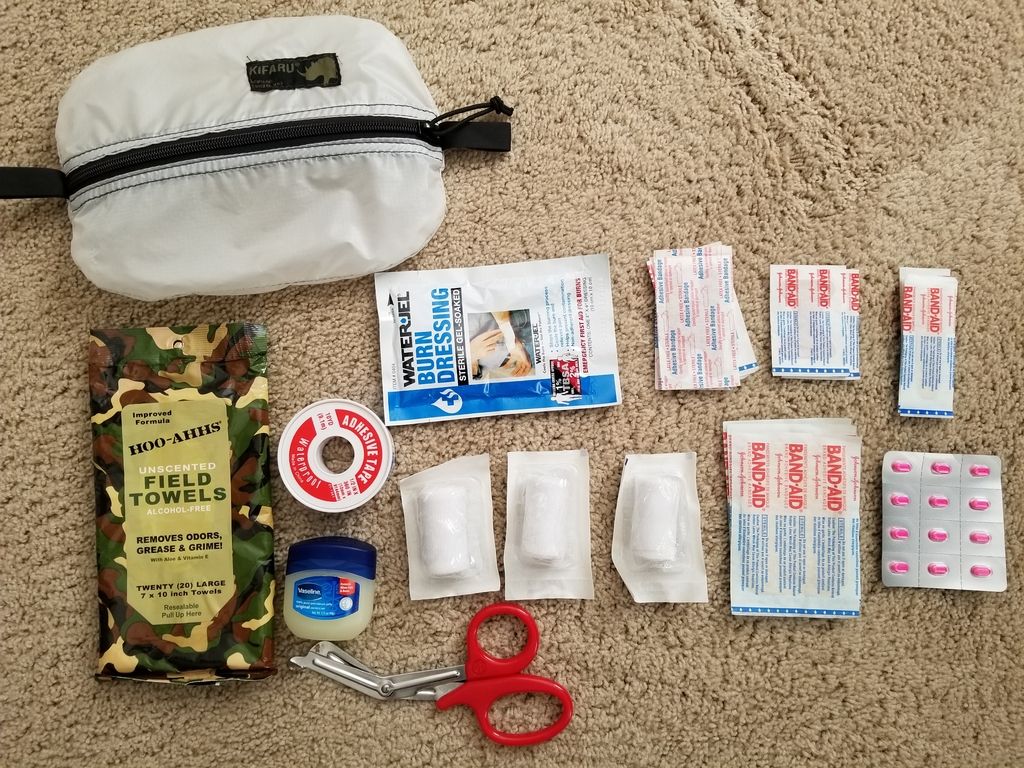 I threw together a FAK with some stuff I had laying around. Not meant to be comprehensive FAK. I usually use AMK kits and I have an "ouch pouch" from Dark Angle Medical that I carry in my EDC.
I would like this to become my hiking/camping kit. What would you guys add?
Contents:
Pouch - Kifaru UL medium pullout
Hoo-Ahhs field towels
medical tape
vaseline
emt scissors
Water-Jel burn dressing
2in x 2yd gauze x3
Band-Aids various sizes
Benadryl
1 roll of travel toilet paper, Charmin (not pictured)
Plan to add:
Pain killer of some kind, tylenol, aleve, etc
Zyrtec
Prilosec
blister kit- moleskin, duct tape, etc, (probably a store bought kit)
neosporin
Like I said..not billing this as a great kit. Just threw it together. I know there's stuff I'm not thinking of...which is where y'all come in.