With less than two days notice I was asked to join a medical team for some French bike thing in Yorkshire (TDF)
The company employing me was contracted to provide 3 days of cover to a music festival on the route of the TDF (Sunday). The team consisted of 1 Doctor, 3 Ambulance techies and 3 FPOS (I) as well as an Ambulance to look after 4999 visitors and staff.
I'm the sun burn "cuddly" bloke in the middle
[/URL]
Here's a picture of some of our gear (O2, defib, grab bags and consumables)
[/URL]
Our "first casualty" of the weekend
[/URL]
Over the week end there were local bands performing on the stage, what they lacked in talent they made up for in volume, lots of volume
[/URL]
On the Sunday afternoon the crowed began to make its way to the edge of the field to stake out a good spot to see the race (we had our third "blue light" in this bunch)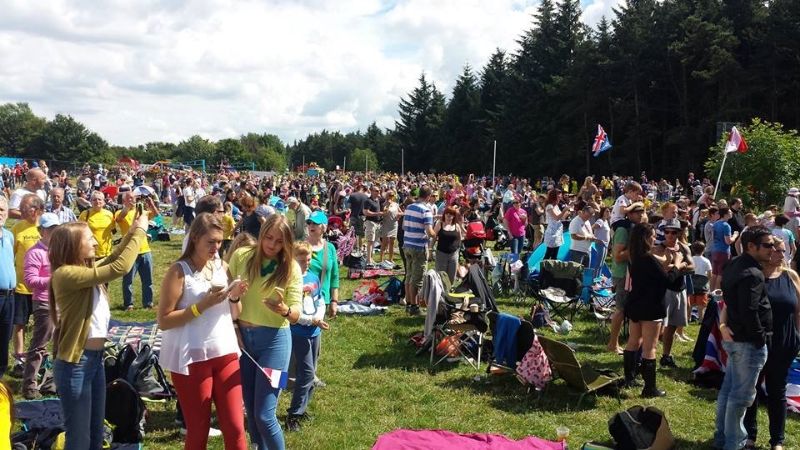 [/URL]
Over the whole weekend we had our fair share of cuts, lumps and bumps to deal with and used the Ambulance 3 times (2 year old girl with high fever and unexplained rash, very heavily pregnant lady, in the crowed, collapsing with stomach pains and a chip run on the Saturday night
)
I know it says "high dependency" on the side, but it wasn't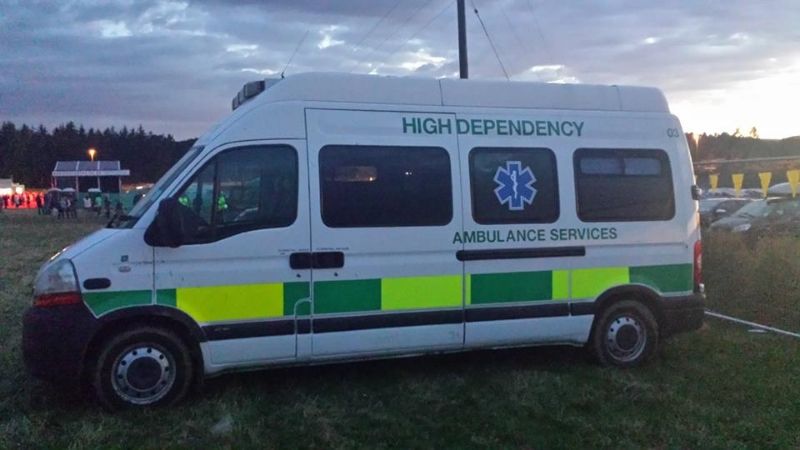 [/URL]
As it was a campsite based gig I volunteered to sleep in the Ambulance (the midges were biting) to stop idiots breaking in on the off chance we were carrying drugs (we weren't, the Dr has a secured case in the boot of her car)
[/URL]
Over all it was a very good gig with minimal problems, but a few of them gave me the chance to improve my casualty assessment skills under the guidance of the Dr and a very switched on techy.
O and some people went past on bikes, but it only lasted a few minutes so not really of much interest.