I'm putting together my first communication ensemble.
I just received today the final piece (well, is there ever REALLY a final piece?) for the circa 1962 Hallicrafter's radio station I'm assembling. It's "last" in that it's the last piece required to get the gear up and running.
This latest acquisition is an R-48 loudspeaker. Ironically, this simplest piece of gear cost me the most out of any of the devices. They're uncommon to find in excellent condition.
(These are not actual photos of my gear, but are generally representative)
Hallicrafters R-48 Loudspeaker
Hallicrafters HT-40 Transmitter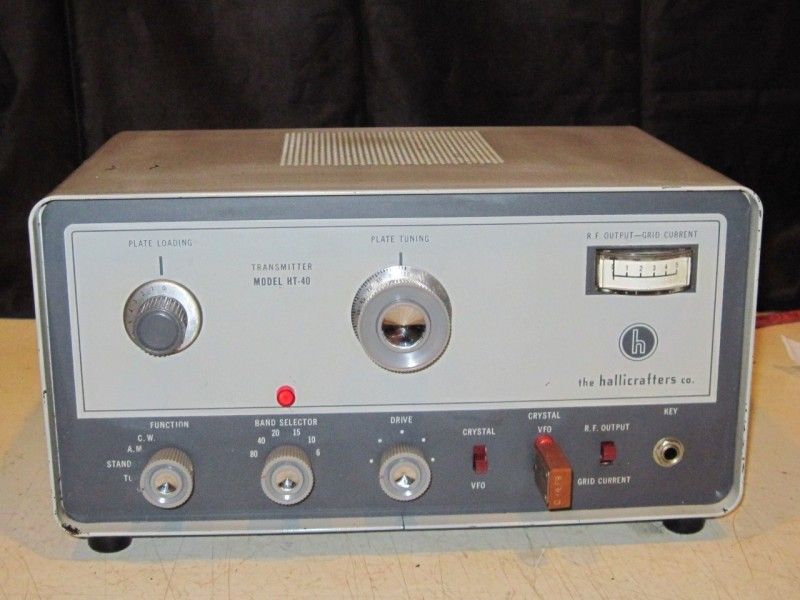 Hallicrafters SX-140 Ham Band Receiver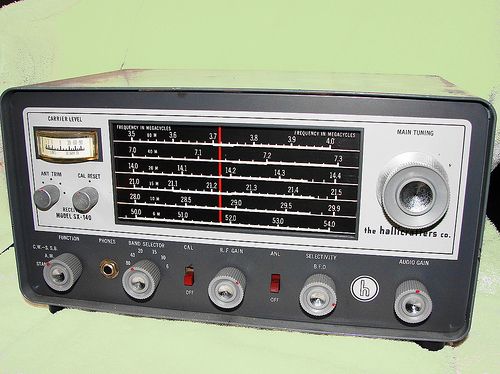 Halicrafters S-107 Shortwave Band Receiver
Turners 253 "Lo-Z" Microphone
Of course the last item pictured, the Turners 253 "Lo-Z" microphone, was not a standard issue piece with this gear. Regardless, I thought the styling was epically representative of that milieu and so I will devise an adapter for it. There was no way it was not getting included in this project!
Hopefully I'll have a pic up soon of all my actual gear, together as it will look when I've finished restoring all the units for actual use.
This setup would have been terrific for installation in your backyard bomb shelter for staying in touch with your topside contacts during that pesky Cuban Missile crisis!