Got a little motivated, so the next day, I decided to build this:
Frame using top-choice 2x4's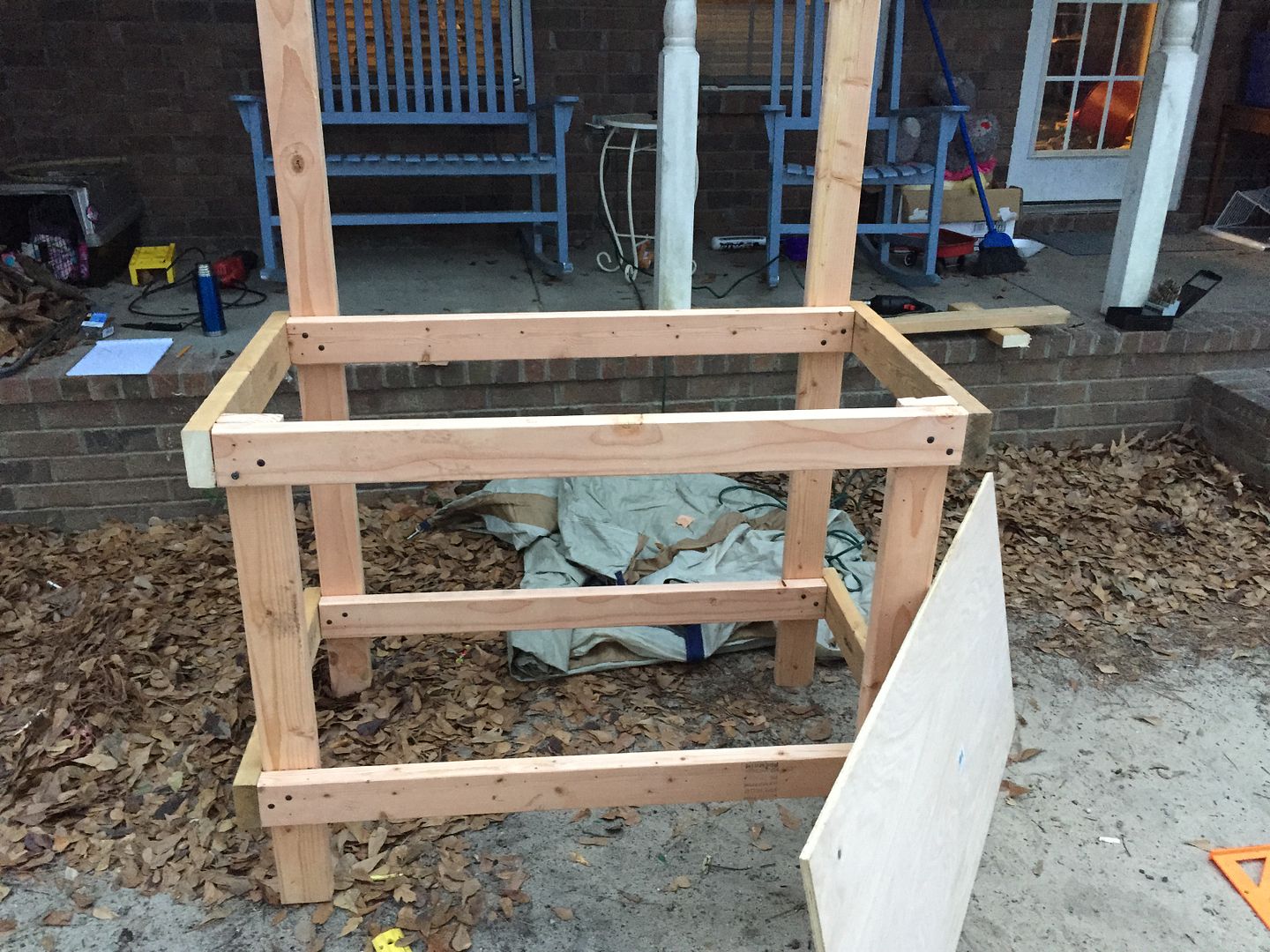 Attached the top...very smooth 3/4" sanded oak
Some peg board on the back for attaching whatever...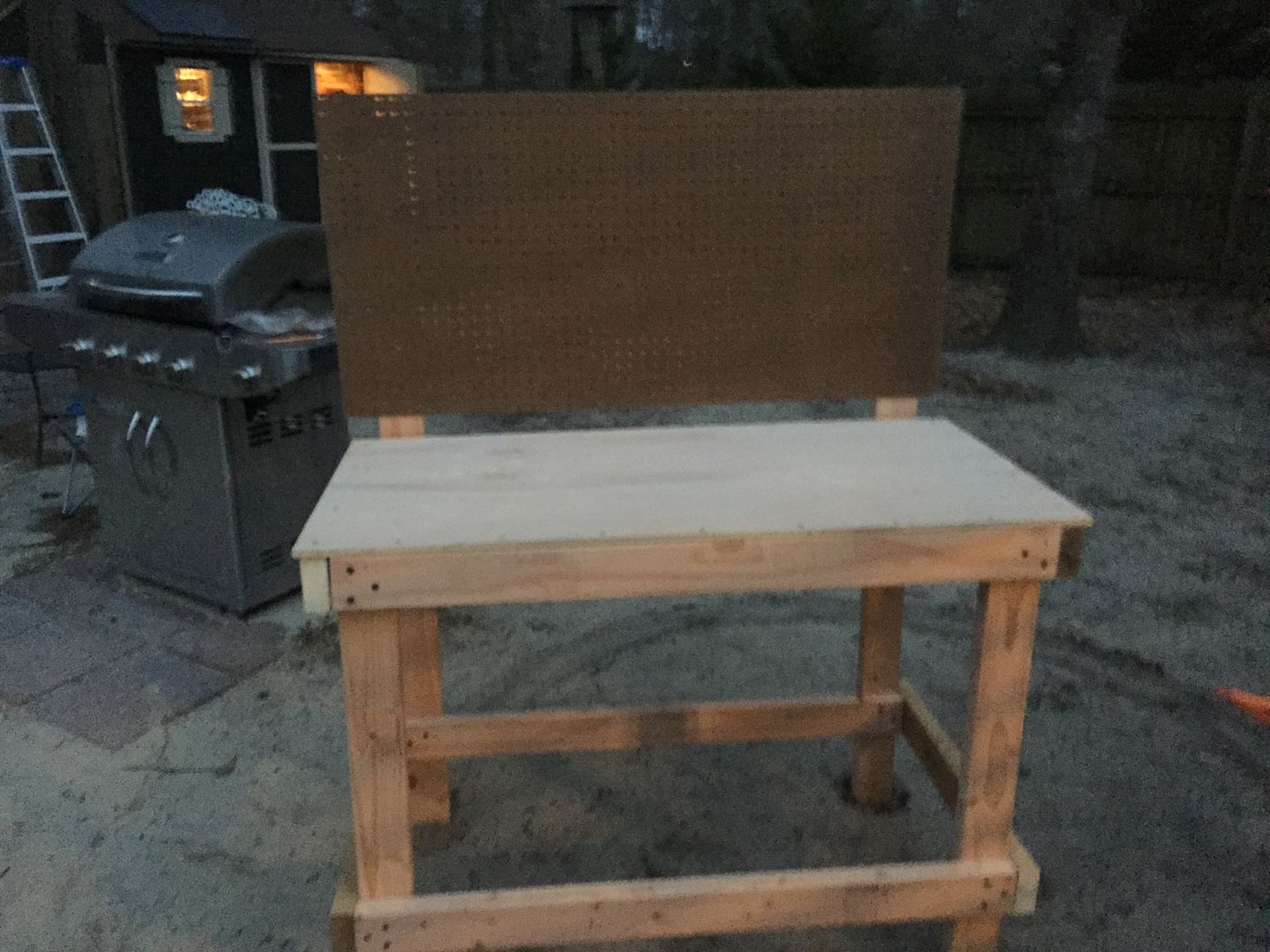 And into the Man Cave where it functions as a command and control center
Complete with scanner, CB, switching power supply, and even solar back-up provided by 2ea. 50-watt panels and two 115aH Deep Cycle Marine Batteries!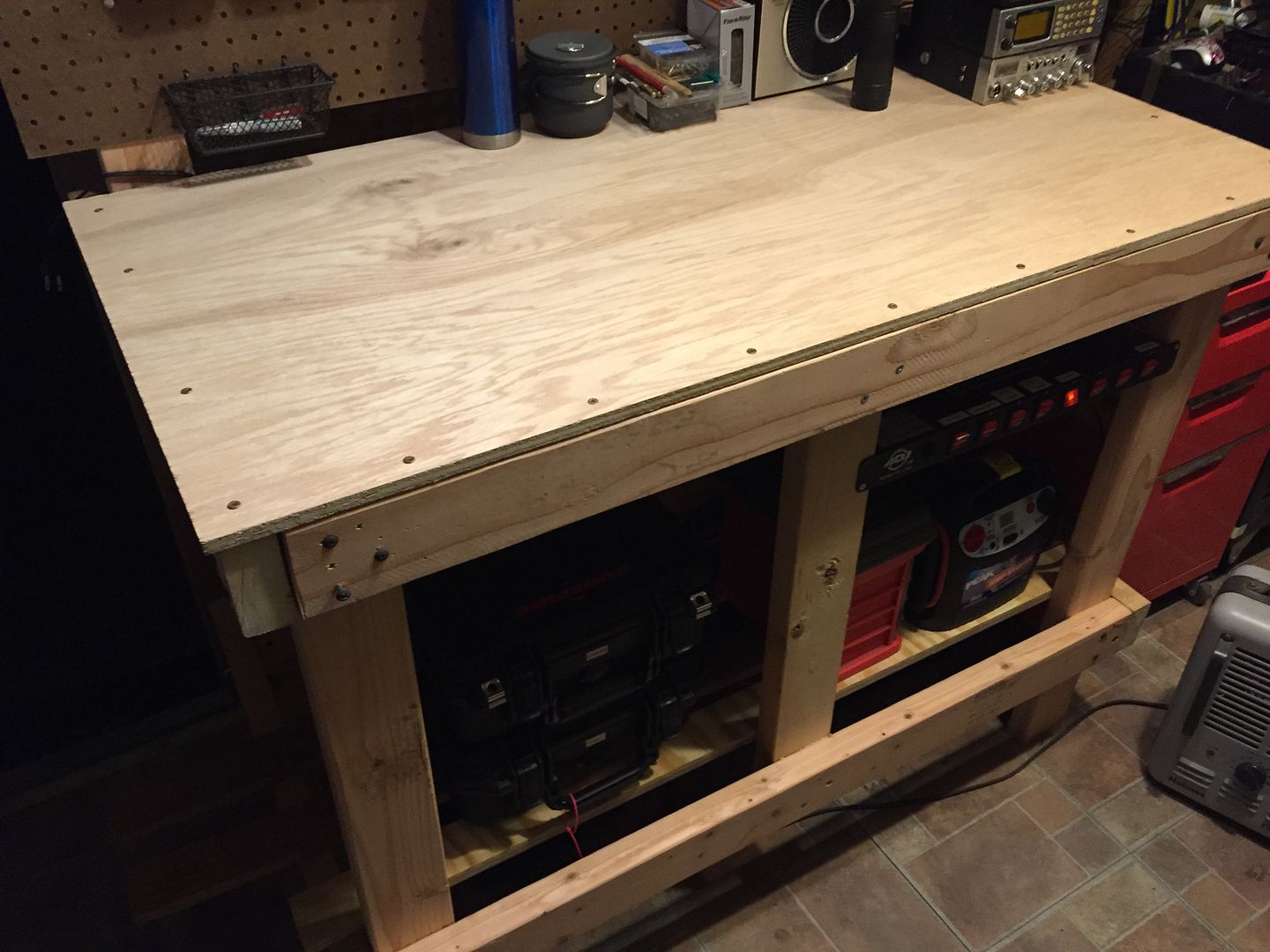 This was my own design, designed to incorporate the back board, so if any body wants measurements/hardware size, etc., lemme know!
Basic hardware was 3" wood screws (I used cabinet screws, it was all they had, but it just made it a little beefier) for the 2x4 connections, and 1-5/8" wood screws for attaching the top.
_________________
"The trick, William Potter, is not minding that it hurts..."
http://www.zombiehunters.org/forum/viewtopic.php?f=92&t=94046&p=2141127&hilit=survival+bow#p2141127