Or the "keep me accountable" guilt thread.
Having some portable power infrastructure has been on the to-do list for a long time; I thought I had this covered when I started finding Goal zero Yetis really cheap, but it turns out I wanted the roughly $1000 in craigslist profit more than I wanted a couple lithium power banks. Looking at my ledger it looks like I let four Yetis and a GZ 100w solar panel come and go and leave me without power again.
Finally I started haunting CL until I found a good deal on some ZAMP solar panels and a charge controller; x2 115W panels and a 30Amp controller for (I think) $150ish. Problem is they have languished in my garage for probably a year at this point without having any way to really use them, so I've decided it's time to build a DIY Goal Zero Yeti style power bank (I despise the name "solar generator" that gets tossed around so much). I just started buying parts today, so I figure it would be a good time to start a build thread to keep me on task and ask questions of the gang.
First off, what do I want to power?
1) Area lighting
2) Incidental electronics charging (cell phones, laptops, AA/18650 batteries)
3) Mobile ham radio (80W?)
4) Charging cordless power tool batteries (18V Ryobi lithium)
5) Refrigerator
6)
maybe
climate control (a stretch, but I haven't explored low power swamp cooler options yet). At a minimum a few fans.
My main scenario is simply a power outage at my apartment, after that car camping/road trips, or on the extreme side powering a mobile BOL basecamp. I do not have the radio or the refrigerator yet, but I'm exploring small 12v options (like ARBs and Dometics) or on the extreme end a converted chest freezer like is popular with offgrid folks.
So what is the plan? So far I'm going the popular direction of using the Ridgid tool boxes for the container: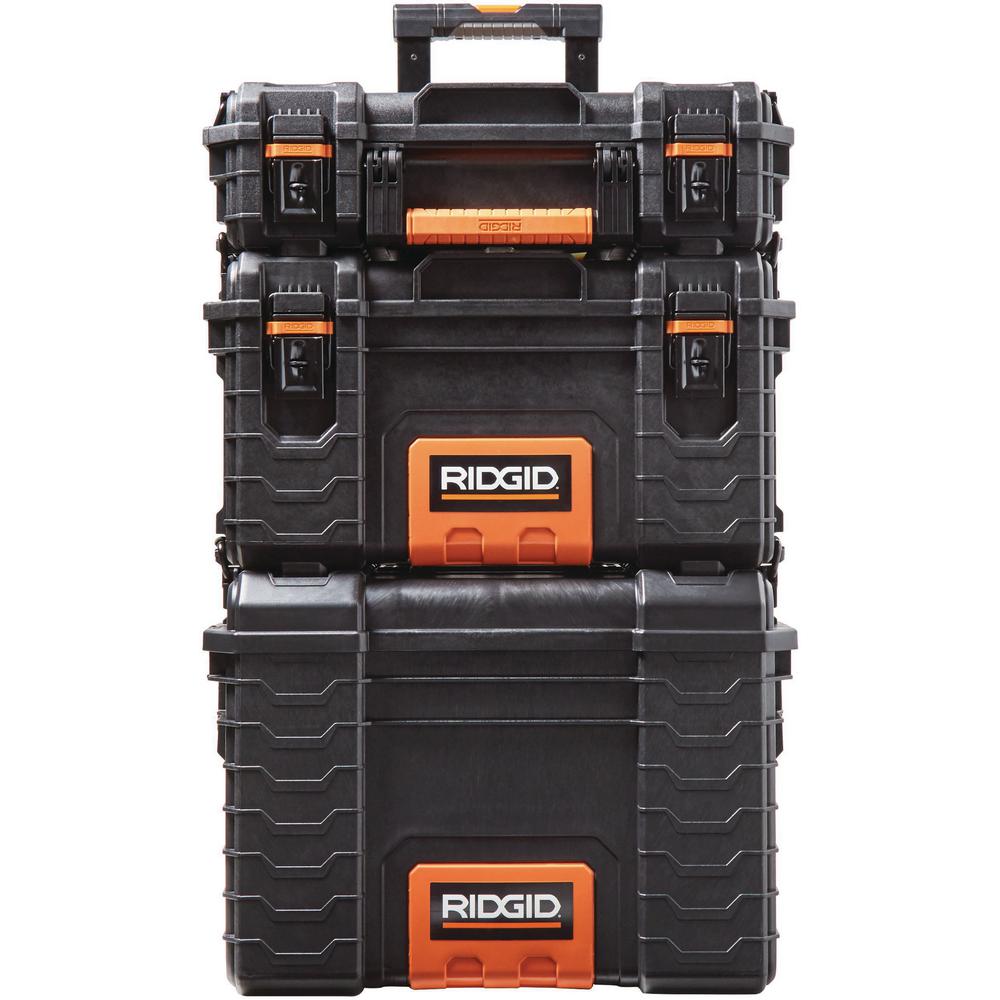 Lots of DIY people seem to be using the middle box for their entire setup, batteries and all. I think I want a bit more capacity than most of these projects so I am leaning toward using the bottom rolling box for multiple batteries and putting the charge controller/fuse box/outlets in either the medium or small box. I already use Ridgid boxes for a lot of my important tools, bug out gear, and electronics (as does some of my local friends) so this would integrate nicely into our system and I already have a few empty ones around (shout out to whichever ZS member turned me on to these, I have at least 7 now).
I am also going to start quite small; I have basically one wiring project under my belt and it went horribly. So far the parts I have ordered are:
1) 3.0 dual USB outlet with voltmeter
2) 12v car accessory outlet
3) dual anderson powerpole outlet
4) 6 way fuse box
Tomorrow I'm going to check my local hardware stores for wire and sundry connectors to start putting it all together. For now I will probably mount everything to a small sheet of plywood to test before I start drilling holes in my Ridgid box, once that is done I will source a small crappy battery locally to work some bugs out before I make a final decision on what batteries and how many to get for the real deal.
At the moment I think I will use the powerpole outlet as my input from the solar panels; I have two panels so I can just throw some extension cables on them and plug them in separately.