Moderator: ZS Global Moderators
* *
Posts: 175
Joined: Wed Jun 17, 2009 6:54 pm
Location: Montana!
Contact:
Anyone else going? My wife and I are driving down from MT to CA...
---
ZS Donor

Posts: 3072
Joined: Fri Apr 16, 2010 9:35 am
Favorite Zombie Movies: Shaun of the dead, Fido
Location: San Diego, CA
Contact:
---
* * * * *
Posts: 1790
Joined: Mon Jul 07, 2008 12:35 pm
Favorite Zombie Movies: The Book of Eli
The Colony(TV Series)
I am Legend
28 series
Resident Evil series
Dawn of the Dead
The Walking Dead
Location: Butts County Georgia
There was an east coast version of this I went to recently. I plan to attend this one day but can't justify the flight over. Maybe one day though.
The future is for those who prepare.
---
ZS Donor

Posts: 3072
Joined: Fri Apr 16, 2010 9:35 am
Favorite Zombie Movies: Shaun of the dead, Fido
Location: San Diego, CA
Contact:
---
ZS Member

Posts: 4229
Joined: Mon Aug 22, 2005 2:48 am
Favorite Zombie Movies: I cannot watch zombie flicks anymore. The violence & gore disturbs me.
Location: Des Moines, Iowa
Cool!
Matthew Paul Malloy
Veteran: USAR, USA, IAANG.

Dragon Savers!
Golden Dragons!
Tropic Lightning!
Duty! Honor! Country!

"When society is experiencing severe disruptions, or is being completely interrupted, people have the responsibility to handle their own and their nearest relatives' fundamental needs for a while."
---
Great pictures. Thanks!
Some favorites----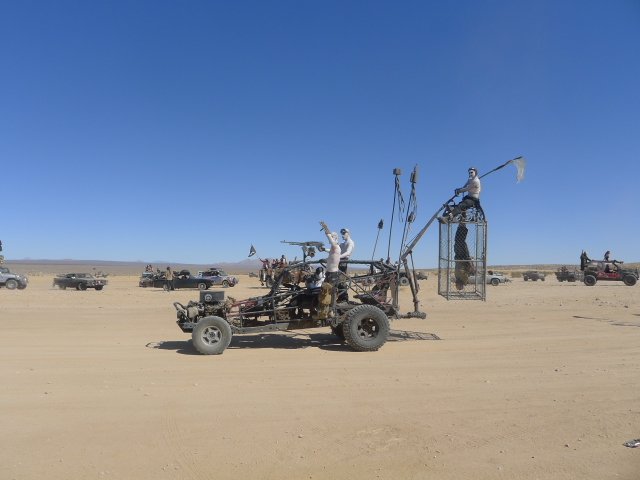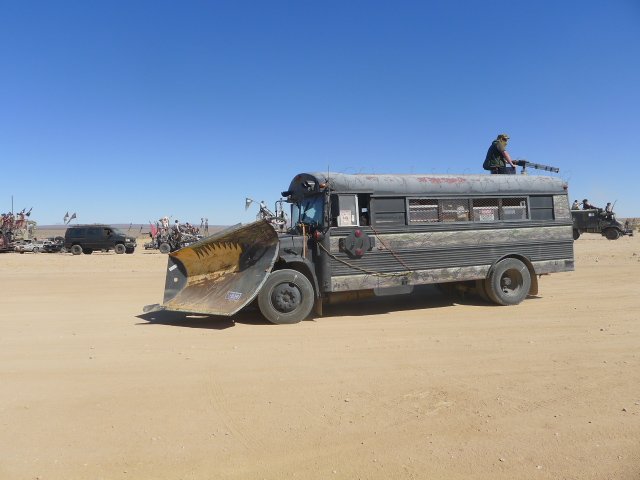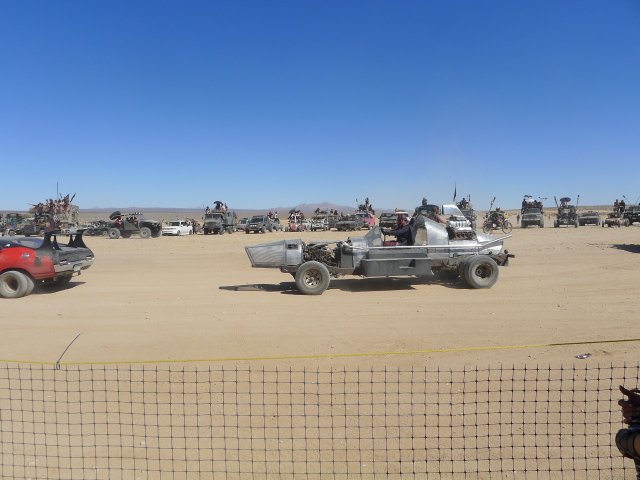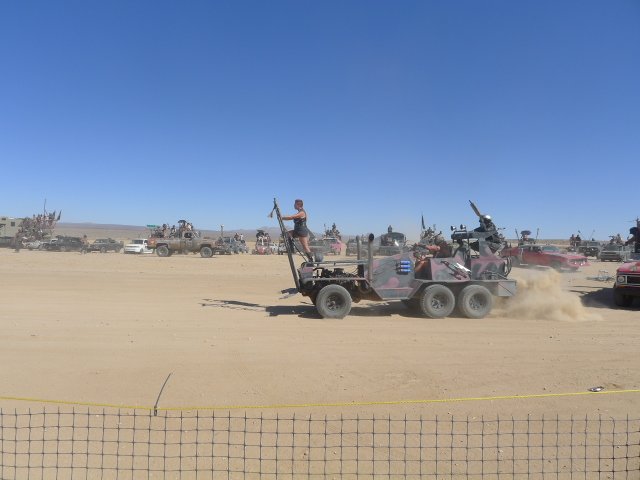 ---
---
found a fun video about some of the vehicles from Missoula MT


---
Posts: 16
Joined: Sun Jul 22, 2012 11:34 pm
Favorite Zombie Movies: 28 Days later, Dawn of the Dead, Shawn of the Dead
Location: W WA
Got ticket in hand, waiting to learn the new location, traveling in convoy or alone, not 1005 sure yet, depends on tmy fellow tribesmen from here in Seattle. Also not sure of my vehicle. Either the Americanized Pursuit Special made from a '70 torino, or my '62 Land Rover DPV,aka, "The Pink Panther". Anyone else starting in Seattle-ish?
Who Dares, Wins
---
* * * * *
Posts: 12079
Joined: Wed Feb 10, 2010 8:16 pm
Location: Bouncing in to Graceland
Love the school bus with the plow.
From this day to the ending of the world,
But we in it shall be rememberèd—
We few, we happy few, we band of brothers;
For he to-day that sheds his blood with me
Shall be my brother
---
War Mart -

Wasteland Saturday Sale

!
https://www.facebook.com/events/1901659 ... null%22%7D
Saturday, August 5 at 10 AM - 4 PM
5735 E Washington Blvd, Los Angeles, CA 90040-2228, United States
ABOUT WAR MART:
Camosurplus (known as War Mart and formerly as K&K Surplus) is a wholesaler of real military surplus in LA.. For the last several years they have hosted a Wasteland marketplace several times a year, with food, other Wasteland vendors, a DJ spinnign music, Wasteland cars, raffles, special Wastelander-only deals on surplus and their famous $1 pile.
(all subject to change).
This is an official WASTELAND WEEKEND-affiliated event and staff will be on hand to answer questions about the event and sell official WW merchandise.
It's a BRAND NEW LOCATION - with plenty of FREE PARKING!
But you'll get the same giant piles of amazing military suprlus clothing, bags, hats, long johns, gear and footwear.
Warmart's Wasteland Sale kicks off at 10am and wraps up at 4pm.
http://www.camosurplus.com/
(I am not affiliated with these folks)
---