Hello there, fellow zombie hunters!
I've been developing a game since 2012. There's some info below, please give the demo a whirl, tell me what you think. It would mean a lot.
A post-apocalyptic strategy/defense game
DOWNLOAD DEMO (version 0.9 b2):
Mediafire Link, 66.31 MP .zip, no install, no fullscreen
System Requirements: System Requirements: Pentium 4 3.4 MHz or better, 1 MB RAM, 256 MB Graphics card (nVidia GeForce 8800 GT / ATi Radeon HD 3870 or better)
OS: Windows XP / Vista / 7 / 8 / 10
Warning! Do not play the game with a slower CPU! Likewise, playing with not enough RAM/VRAM will throw you "trying to draw non-existing surface" etc. errors. Pay attention to the Requirements!
Vote for the Game in Steam Greenlight! Click the logo below to go to the game's page!
TRAILER
https://www.youtube.com/watch?v=jy8-DBePg6I
Candidate Trailer for Steam Greenlight
https://www.youtube.com/watch?v=t594lfUEA_U
KEY FEATURES:
EXPLORE AND EXPAND: Restore derelict metropolises, one turn at a time! How will you spend your Action Points this turn? Will you scout a nearby sector, then clean your weapons and check out a new recruit? Or will you patch the hole in your defenses and then blindly move into unexplored territory?
REDISCOVER LOST TECH: Plot your course over an expansive, multi-branched research tree! Bring forth scientific marvels, or start a second industrial revolution! Or perhaps, build a strong economy and make powerful alliances with merchants and mercenaries!
MANAGE YOUR TEAM: Choose your character class and find or recruit survivors. Gain experience and improve your team's skills and equipment. Find and buy tons of weapons, mods and usable items! But beware, for fighting the undead can be deadly...
BUILD AND FORTIFY: The Apocalypse has ravaged cities' infrastructure, and it's up to you to restore them. Construct improvements in captured sectors to empower your cause. Produce automated defenses to help you weaken or eliminate invading undead armies!
FIGHT THE UNDEAD ARMIES: As turns pass, more dangerous undead appear. From acid-spitting zombies to undead, armored soldiers, there are no limits to the horrors you will face. Set your snipers to aim for the head, have a bunch of grenades ready, and pray they don't reach your barricade in numbers!
UNLOCK THE FUTURE: Relieve the world from undeath in campaign or skirmish mode! Meet mysterious survivors and determine the outcome of random events! Unlock new areas, enemies, classes, bonuses and challenges and lots of extra content as you play!
SCREENSHOTS: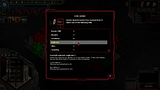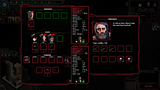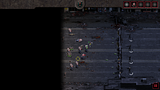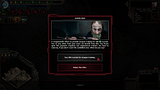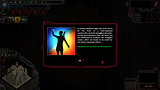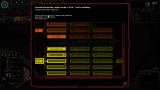 WEBSITE:
Official Website
SOCIAL:
Facebook
Twitter
IndieDB
BETA TESTERS AND SPECIFIC FEEDBACK WANTED!
1) You liked the demo? You like hunting for bugs and testing stuff? Want a free copy of the game when it gets out? Consider registering
here
and report the bug! Mantis Bug Tracking is a great system and it would really help to keep all reports in one place instead of reading lots of stuff in forums - it might help you too, since you can check if an issue has already been reported!
2) What about the game balance? A mission was too easy/hard? OP skills? Please let me know!