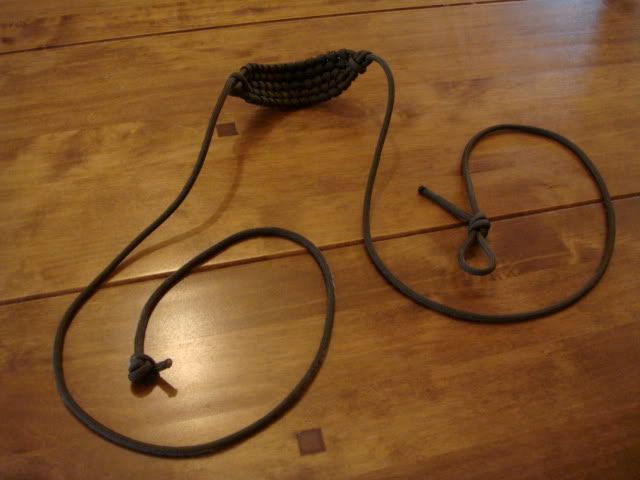 Not a paracord survival bracelet, but I thought I'd put it in here rather than start a whole new thread.
I made it using a modified version of the sling on Stormdrane's blog, which I saw over at
http://www.slinging.org
. Here's the link for the tutorial on this
Five Strand Paracord Sling
.
As with all paracord projects, this was fun to make. I always find making things with paracord strangely theraputic for some reason.
As for the use of the sling, it is very difficult to get the hang of. I'm sure after doing it for a long time that one could get pretty good at getting your missile where you want it to go, but I've only had half an hour or so of playing with mine. It's hard, but it's really very fun too. Just make sure that you do this in a place where nothing can get damaged and no one could get hurt by a bad shot with your sling. It's not my fault if you make one of these and then have an accident.
_________________
KentsOkay wrote:
I immediately thought about calling 911, but once we got to the T stop and got her out of her jeans, things seemed to be going a lot better.
TC's Defence of the Realm Target Download