I recently picked up this charger and quickly noticed that when I had cloud cover or lost direct sun that the panel was draining the power I had just gained. So I picked some diodes and installed one. This made a world of difference. Its a quick and easy mod.
https://www.amazon.com/Charger-Upgrade- ... 890&sr=1-1
I cut the stitching by the usb hub and unscrewed the hub to give me some wiggle room. Then soldered on a jumper wire.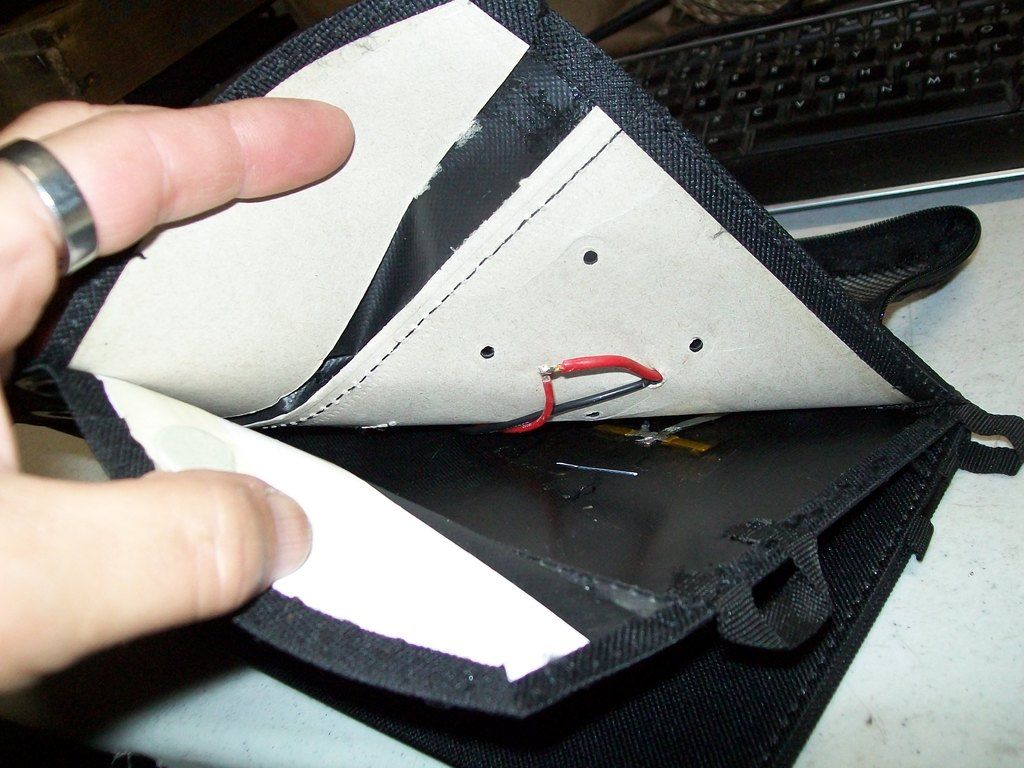 Then soldered the diode inline.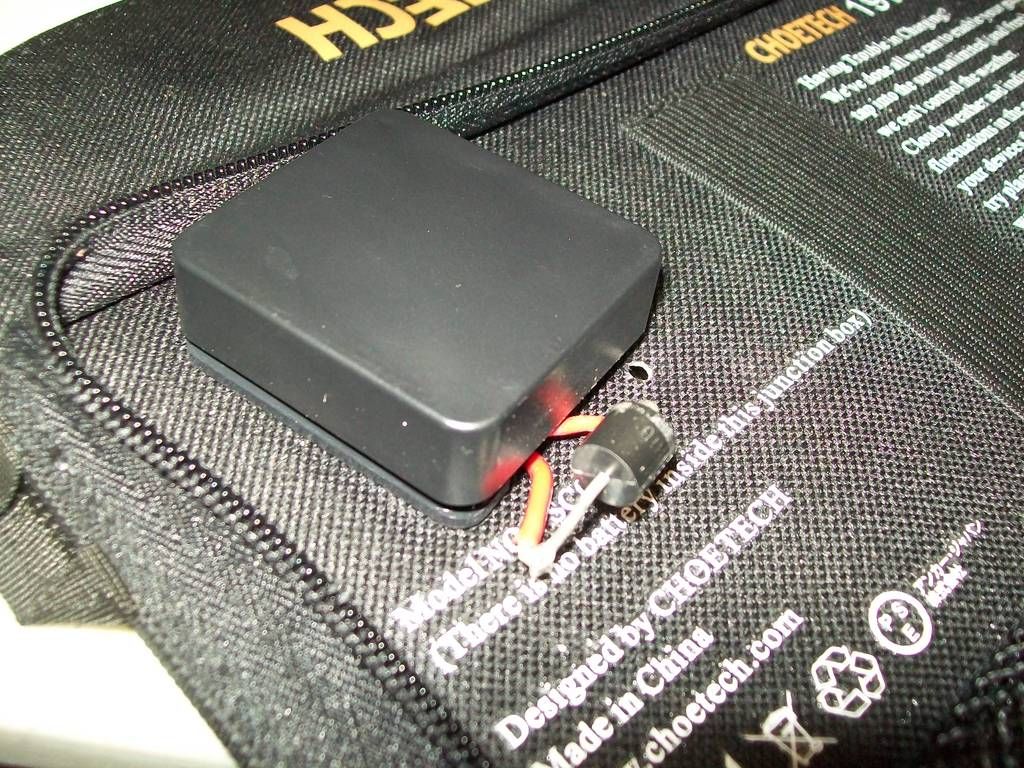 Screwed the hub back down and applied a good dose of liquid electrical tape.
Then applied more liquid electrical tape on the outside. Then some shoegoo to keep it in place.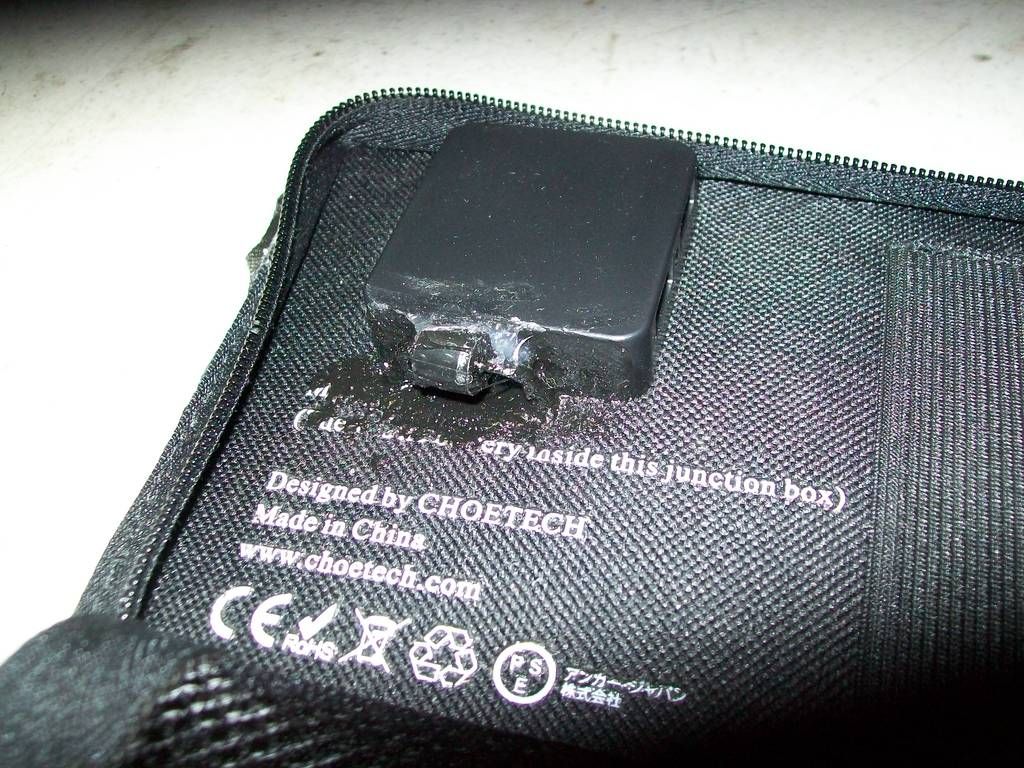 I didn't want to risk damaging the panel with the sewing machine so I used some more shoegoo to close it up.
After everything was done I put it outside and verified that it was still charging then left it till dark. An hour after dark the phone still had its charge.