Been messing around this past spring and summer with some hand-rolled hobo stoves. Here is one I am satisfied with (and the easiest one I made so far).
First, get one of these - cheapest and lightest from IKEA of all places (and common):
http://www.ebay.com/itm/Ikea-Ordning-St ... 0668904828
Link to Ebay, I went into one and got it off the shelf. $5.
Inside diameter is around 4.5 inches. Height is 5.25 inches. a 12 cm Zebra pot will not fit inside it. More on that later.
I busted out the old trusty Dremel tool and put on the reinforced cutting wheel and heefed out a chunk on the side to facilitate a fuel feeding opening. Cleaned up my edges and set it up to see how long it took to boil 2 cups of water in my GSI stainless cup (covered).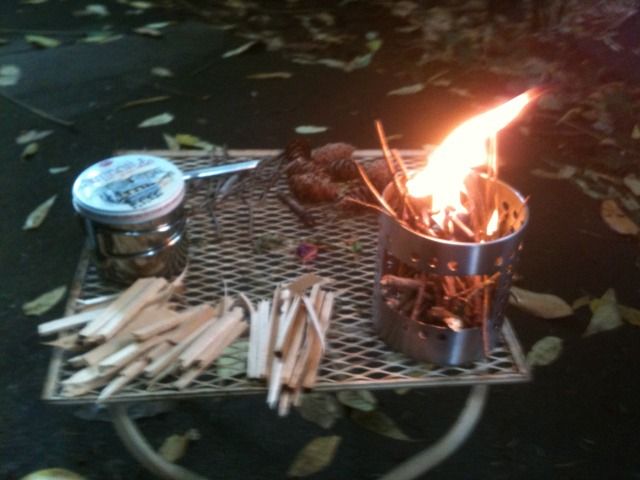 l-r: GSI and Pirouline tin cap for lid filled with 2 cups of tap water, batoned down and palm length pine for fuel, dry pine cones, hobo stove with a handful of twigs and a wad of PJ cotton balls lit and dropped in the middle of it.
There goes the fire. When the twigs are dry (been raining the past 24 hours) things light up pretty easy.
Put the GSI cup and water on, started the stop watch.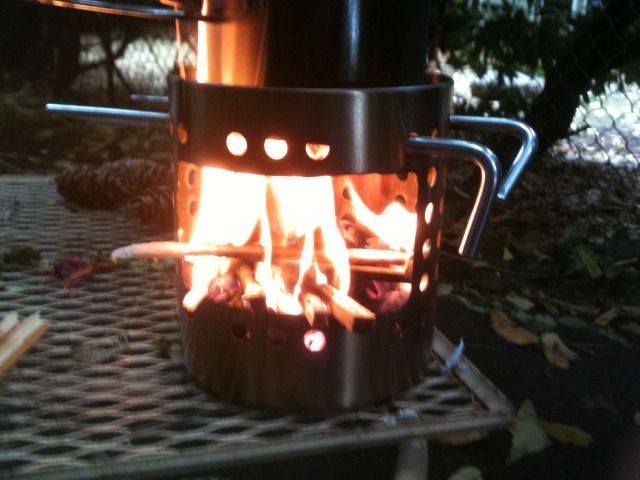 Fueling it.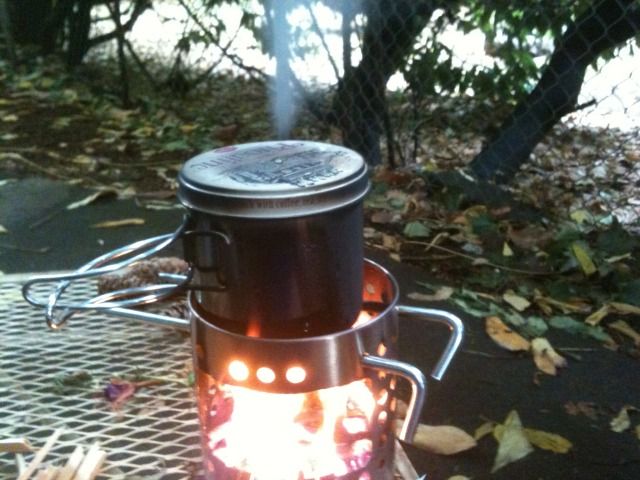 Got boil in less than 5 minutes. 4:50 by my stop watch as a matter of fact.
No wind, light sprinkle, 50 degrees out.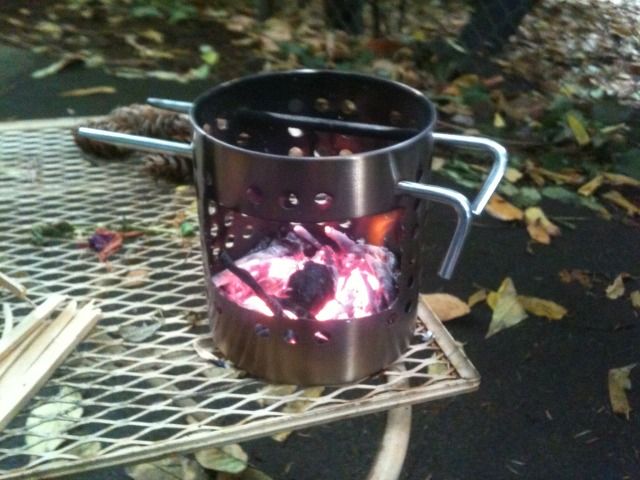 Coals.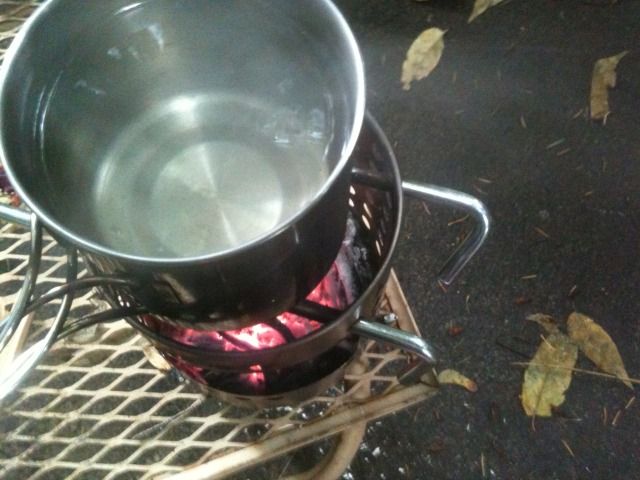 Took lid off GSI and placed already boiled water over coals after it was taken off for about 5 minutes. Got a good simmer for 10 minutes after that. Did not add fuel. The coals went out.
I used up about 6 of the fuel sticks, 2 pine cones, and a handful of twigs. 2 cups of boiling water and over 10 minutes of simmer over coals. Not bad and my new favorite!