Glad the rawhide tip was helpful! Your club looks great. Cool that your grandad found an original head. I've only seen/made reproductions and that's a lot of pecking. So you know what's next...coconut test!
I also have continued to play with sticks and stones. Here's a small ax I made the other day. Hafted by fire, bound with rawhide and sharpened by rubbing on another rock.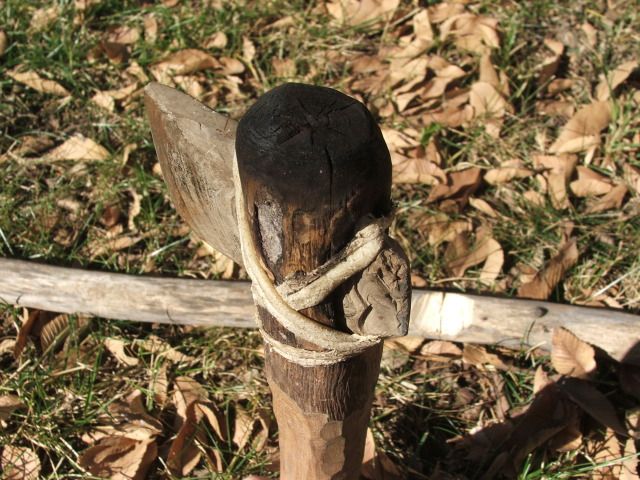 Here's how it compares to a Fiskars hatchet.
And here it is with some primitive friends including a set of Bola's I made a couple weeks ago.