Asymetryczna wrote:
LOL. EDU then? That particular Benchmade has been to over 20 countries and I have been known to dummy-cord it here and there. The Spydercos just get replaced when I need a new one. I find them on ebay for less than $40 normally.
$40 for a endura is a outstanding price, but even at that price, too much. I posted earlier that I now carried a $10 utility folder that suited my needs . Til I lost that one too. I then scrounged around in my knife box and came out with a Smith &Wesson double folder and thought , well why not. Everyone knows Smith & Wesson are known for their.,,. Umm knives. But since then I found a little folder on sale at Walmart for the low low low price of $3.48. Seems sturdy enough and took a good edge. It has a better clip then its predecessor so maybe it will last long enough for a proper test. If not... Wth
its less then four bucks
added 8/07
seven months later . Still carrying the $ 4 .00 Walmart special. Mac mine is slightly different.
Would I rate it for EOTW/SHTF/ZA ? Only if that's all I had. But since I originally posted this I put a cold steel peacemaker ll in my edc bag. ( which is more of a GHB since I normally don't always carry it on my person) . The peacemaker is a nice light knife but sturdy that has a clip on the sheath for belt or boot. It's too large for polite society and I feel silly wearing it on the boot for normal circumstances.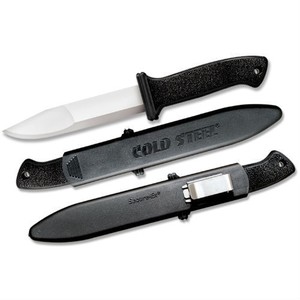 08/13 spoke too soon... as near as I can figure I used it in the barn. set it on pick up bed edge and it fell off later going down the highway. Heard something bounce off against the truck underside. Good thing I bought two last time.
_________________
As of now I bet you got me wrong
John Titor was right