I'm so in love with my CS assegai right now.
It's the short haft version and I haven't modified anything yet, but I am quite impressed with both the slashing power (effectively a double-edged 12" blade) and its stabericity (yes, that's a word, dammit).
Or it should be.
I
barely
poked this melon and it went in about 4".
My preferred bludgeoning weapon is an oddity I guess - a CS polypropylene bokken.
Again, the melon never stood a chance even with just one modest whack.
And finally if I have to get REALLY up close and personal, I'll turn to my trusty cheapo Kukri.
This sucker has some heft to it (probably something to do with being made from spring steel 1/4" thick at the spine) and it honestly chops wood more effectively than my hatchet.
Today just wasn't a good day for melons.
I took a lazy swing at this one, sliced right through it, and
hit the table it was on!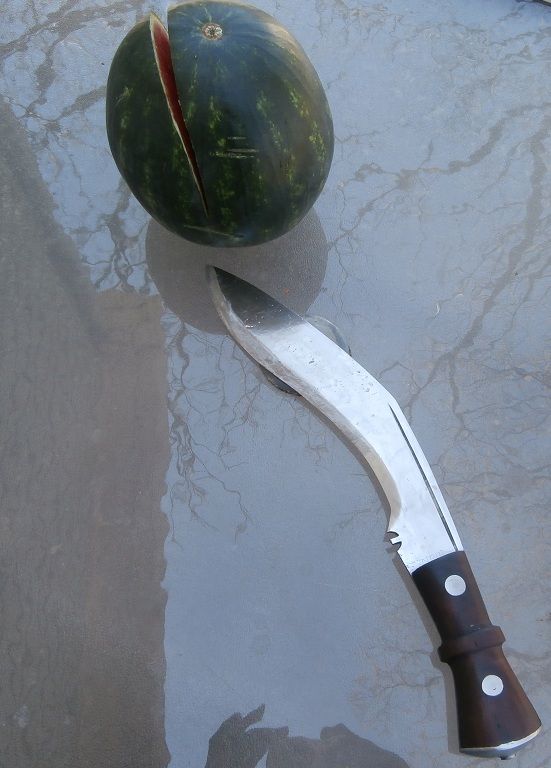 I'd say that will leave a mark.