FREEEEEEEEEEEEEEEEEEEEEEEDOOOOOOOOOOOOOOOOOOOMMM!!!!!!!!!!!!!!!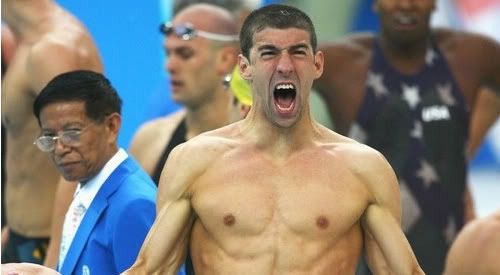 Wow, the DEBTSQUAD is fighting hard, and it's time for mad props!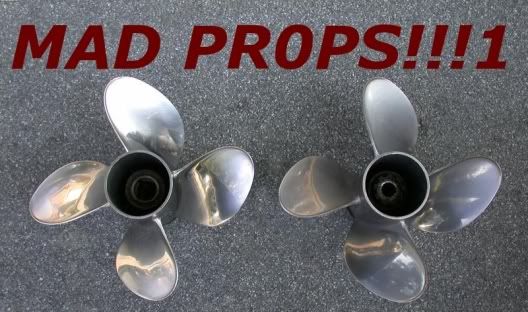 TheGunslinger: Good God, man! You killed over 100,000?! You're a fuckin' animal!
Istvan56: Way to entrench and stick it out to see those that eat your bank account's brains may soon starve!
BethDeath: You abandoned your house (in flames. I know you. It had better been in flames) to escape the horde encircling you? That's just balls-out right there! Moving your family in with a parent? Jesus, you're not even playing around! That's next-level dedication and hate for the most virulent American Zombie! You will prevail. There's no way they can muster that kind of fortitiude! Good luck and Godspeed!
ozwyn: Way to launch a cold, distant, calculated attack against an enemy that, while completely mindless, deserves to have that mind blown to fucking smithereens!
Impus: Way to keep a stronghold and not give in! Those brain-sucking stragglers will be turned to stationary, rotting flesh in no time, my man. Get the rifles, and kill what's left.
evil monkey: Load your tax return into your BOOMSTICK and give Hell to those stragglers before they become a horde!
JojoZS: Zombie Ike is a bitch. Once you get him re-deaded, it's totally not gay to rape it. That's just JUSTICE! Go ahead!
ais4122: Good job, but be vigilant. The Debt Zombie Masters may be planning an interest-hike Tojan Horse on you in the future. Stay strong, and watch the motives. Those that control the zombies can be crafty. Anyone tries the bait-and-switch of credit, you pour a Bowl Of Judgement on their punk asses!
NightHiker: Stay strong. Eat your preps. Get hard. Shoot straight. You'll kill all those motherfuckers I have no doubt.
bonanacrom: OUTSTANDING tutelage! Unfortunately it looks like you got the Trojan Horse treatment from a bitch. Damn shame. She's lucky she lived after such a grievous breech. No worry, you've been trained since birth in the cruel combat of Norse Viking-ass Debt-Zombie slaughter! They will all fall by your Cash Sword, and I expect violent pics to follow (but not naked. that's just weird). Extra bonus points for the old style prose!
jamoni: You're sick, dude! Selling a Jeep to get a bicycle just so you could slaughter debt?! I'm afraid of you! I want to be on your team! Even the Debt Zombies know enough not to mess with that shit!
Meat N' Taters: I hope you feasted on their flesh, all Renaissance-fair style like you had a big turkey leg between your teeth! Well done! 9/10!
Hoot Harrington: Good tactics! Don't even let em' know where you live. Just sneak up behind them and get Medieval on their sorry asses before they can even offer you more credit! Big things in the future for you, man. Stick to your principles!
razi: Be patient. If your career trajectory is going to pay off, just sate them enough so they don't eviscerate you. When your shipment of Money Bullets comes in, scream like a banshee and lay waste to those abominations before they even know what hit them! Will expect pics of the burning heaps of shambling corporate bloodsuckers at your feet when this happens.
LemmeHitYa: Nice pic, and not because (while not that pretty in the face) she's technically heterosexual and I'm technically heterosexual and I wanna tuch it (SRSLY). Back On Topic: Your position is fortified, and the Debt Zombies know not to go near it. Keep strengthening it in the future, and you'll be one hell of a force to be reckoned with!
WESTSIDE09: Don't beat yourself up over the weaknesses, you've got good insight, and you've already shown that you're willing to do whatever it takes to win this war. I mean, Beth abandoned her stronghold to take higher ground, but you got rid of guns! That means a lot! Guns can't kill a Debt Zombie. A lot of the times, they paradoxically
feed
a debt zombie. Way to get some green and put the real firepower where it counts. Keep up the vicious slaughter!
Red_Snow: You've got a good spouse, and your strength is increased. Don't let the Horde Masters convince you into inviting these reeking bastards into your home. Bring the Rain, and keep spewing teh good-ass Hate downrange at these sons-of-bitches. You can (and will) emerge victorious from this. I also expect pics of the carnage!
Thanks to everyone that sounded off! I love killing zombies, but I love even more when others successfully decapitate those fucking abominations where they stand!