Visited Skippman tonight after one of my first nights of law school.
His house was a leisurely 30 minute drive, yet as soon as I turned from HWY44 onto Grand to make the final drive home, I came upon a wreck (I sense a trend)
I witnessed a white 4 door sedan with a crumpled side make a lazy U turn in the roadway infront of me. After it finished this, I noticed something in the roadway about 800y ahead of me. Turns out, it was the stop light for Russel Dr and Grand's intersection.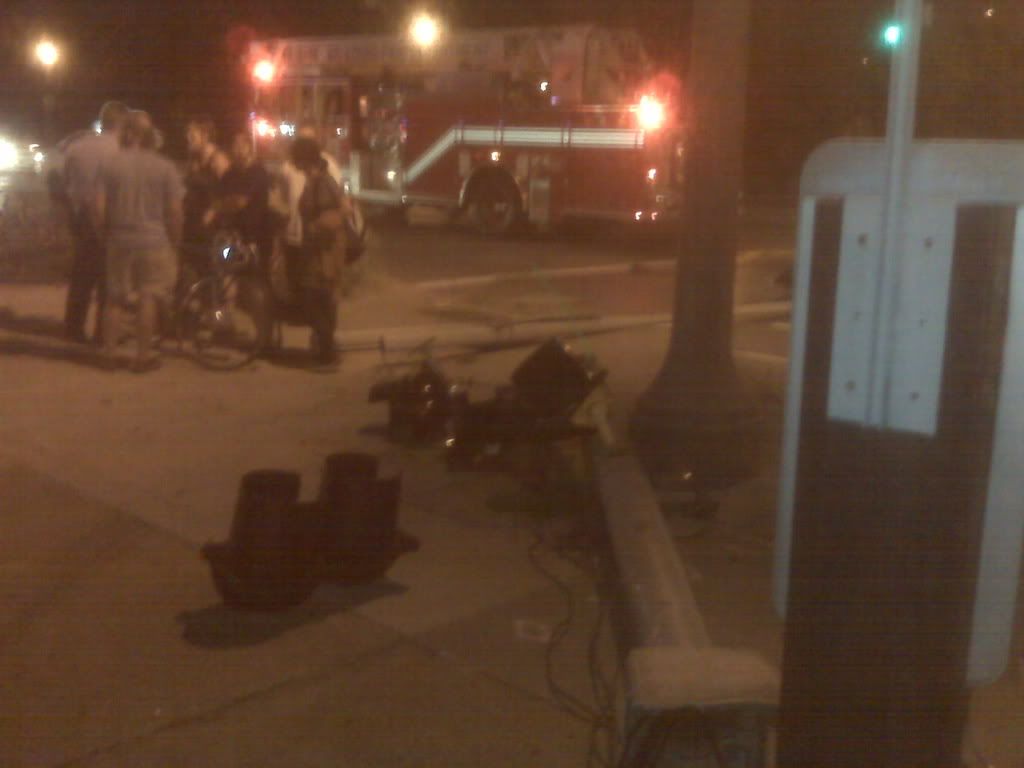 I drove around the light which blocked the right hand lane and parked. I grabbed the only kit I had which was my stretcher bag (am in the process of refilling my main bag) and headed to the wreck. I got there to see this vehicle:
Surrounded by about 5 guys who were trying to wrench the door open to extract the solo driver who was halfway between her front and back seat (unrestrained). I yelled at them not to touch her. I had nothing on hand to support her so I used my hands/arms to hold her still. She was unconscious but was breathing steadily, and had a solid pulse. She came to right about 2 minutes before the EMT's arrived (amazingly fast response time by the way) so I got to hold her and talk to her to keep her from moving what I am certain is a broken back (she was at a very poor angle and but could still feel her feet thankfully).
She wasn't bleeding severely (minus some typical lacerations) anywhere externally that I was able to witness (though my shirt's ruined).
The second vehicle's passenger was conscious but with two shattered legs. She was also unrestrained. I can't say more about her because I kind of had my hands full.
Here's her car: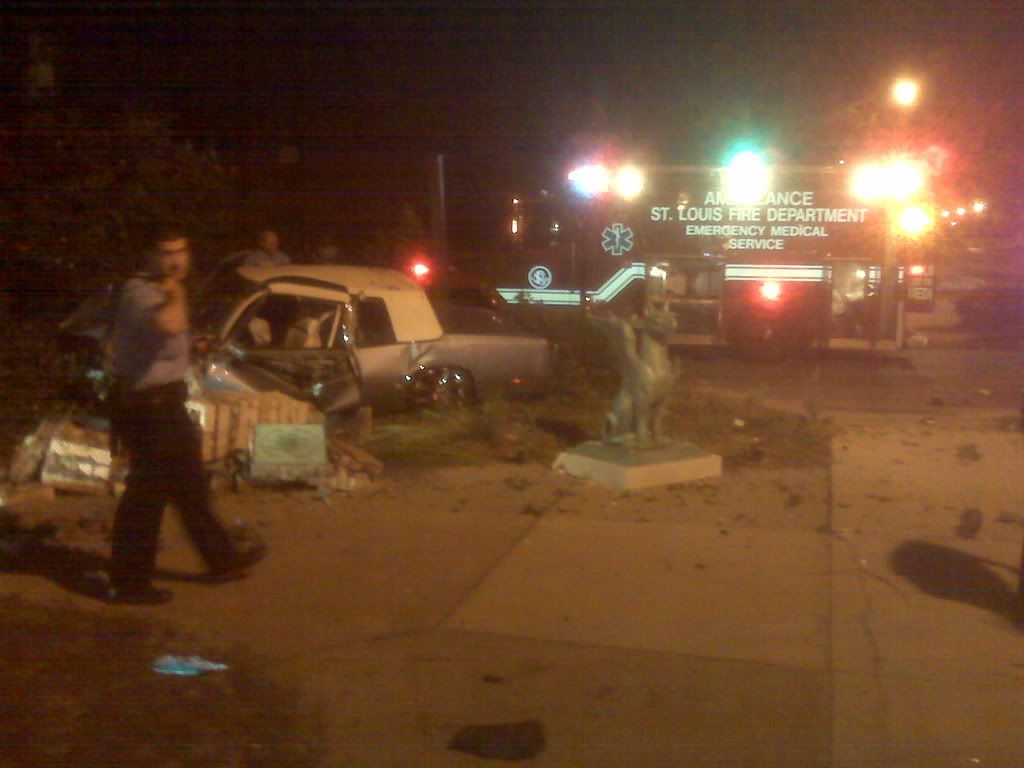 It's beat to hell because she was able to take out a stop light, toss a steel mailbox through a fence (Im guessing it was 30' roughly) and demolish the pictured statue/wall/storefront, though the storefront had some help from my victim's car.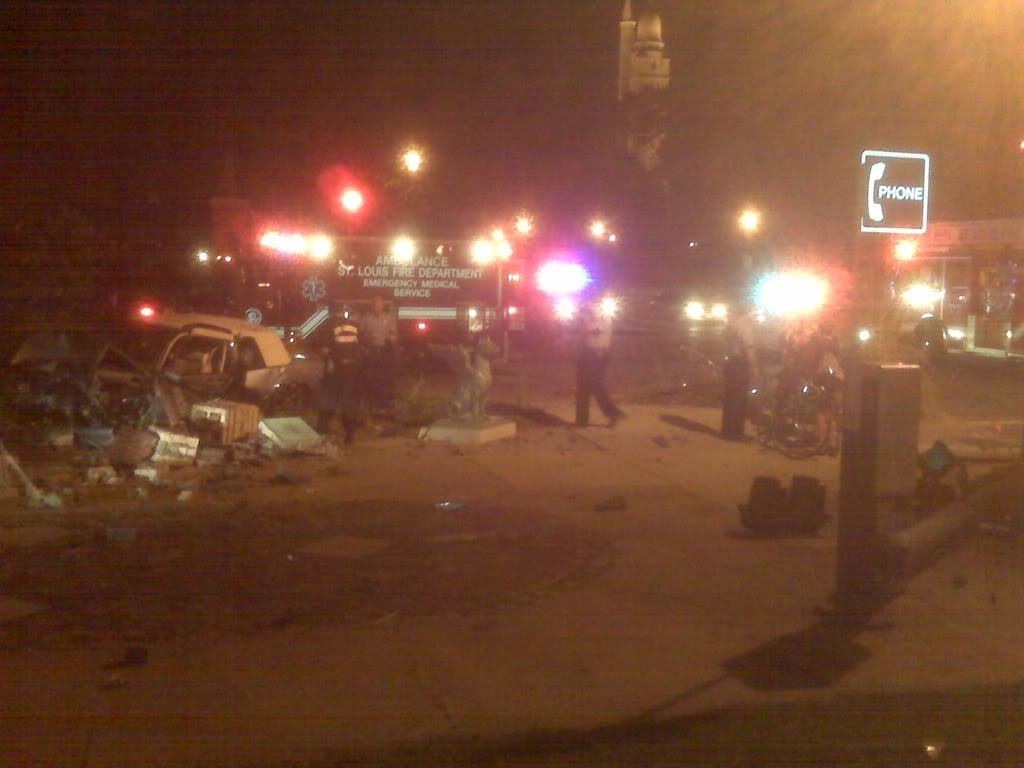 From what I understand, the white 4door car I saw caused the wreck and fled the scene.
The above pictures were snapped from my blackberry after they had extracted everyone, sorry for the blurry, I was probably a little unsteady. How proper medics/emt's/doctors and similar can do their job without the shakes I'll never know. Massive trauma and panicked bystanders always make me a little jittery.
I'll post a link to the news story tomorrow. For now, I need a shower and something distracting. Wear your fucking seatbelts people.