Tossing this out to the Hive mind (Mods please move if there is a better section)
There have been a number of enclosed trailers in the area stolen over the last few weeks. Broad daylight, out of the owners driveways, etc. I've felt pretty secure since I have a coupler lock on mine: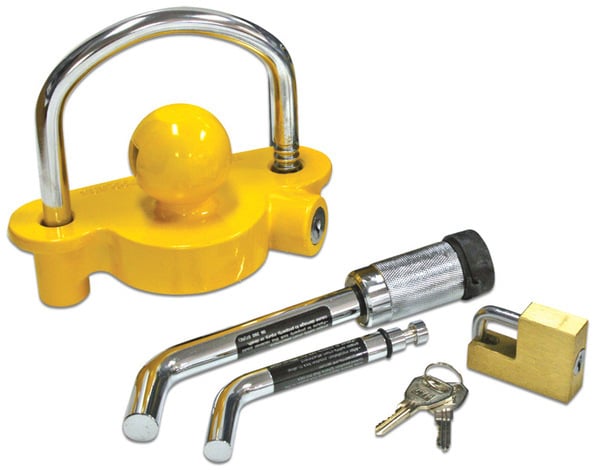 We had one just up the road stolen Monday that had one.
They apparently cut through the top bar. In my reading, I've also discovered that some wont even bother to cut, just hook up under/behind it. So... I'm looking for something that would immobilize the trailer. Homebrew or not. I'm looking at a boot, but want to see what the hive mind can come up with.
The givens:
Trailer is a single axle 6x10 enclosed trailer with barn doors, and a 1 7/8 hitch.
Daylight theft from residential neighborhoods
Thieves have at least some sort of cutting implements (waiting on an email back on the specific way it was cut, grinder, bolt cutters, etc...)
Thieves may just lift the front and ride...
"Help me
Obi Wan Kanobi
ZS, you're my only hope "
Help me Obi-wan - your