So, my lovely bride and I had our wedding in September, and I got my wish to have a zombie wedding cake.
Originally, it was just to be a "grooms cake". But all of a sudden, without prompting, she decided that having two cakes made no sense, so she decided to just go with the Zed cake. And then she went a little far, asking for a zombie version of our cat to drink from a pool of blood before it would go on to eat the baby.
So let it be a lesson: If you mention a potentially good idea and then just keep quiet, the right woman will come along and take it as her own, far surpassing your own level of deviousness.
Enjoy.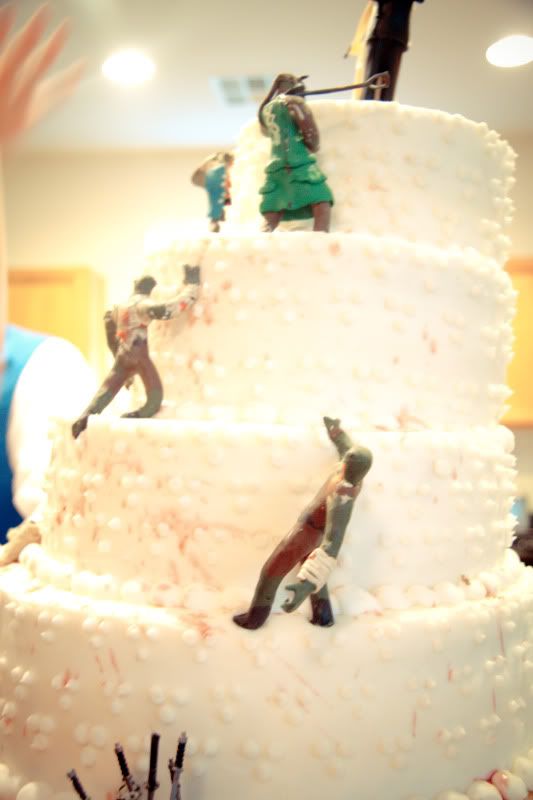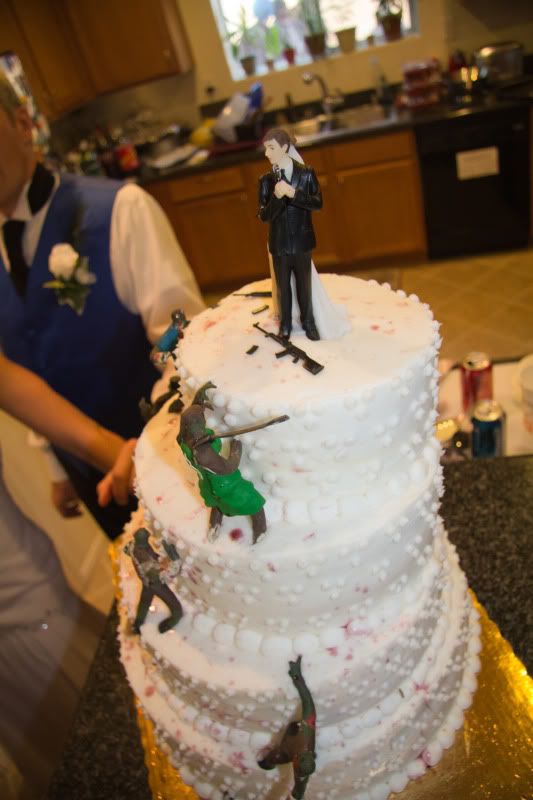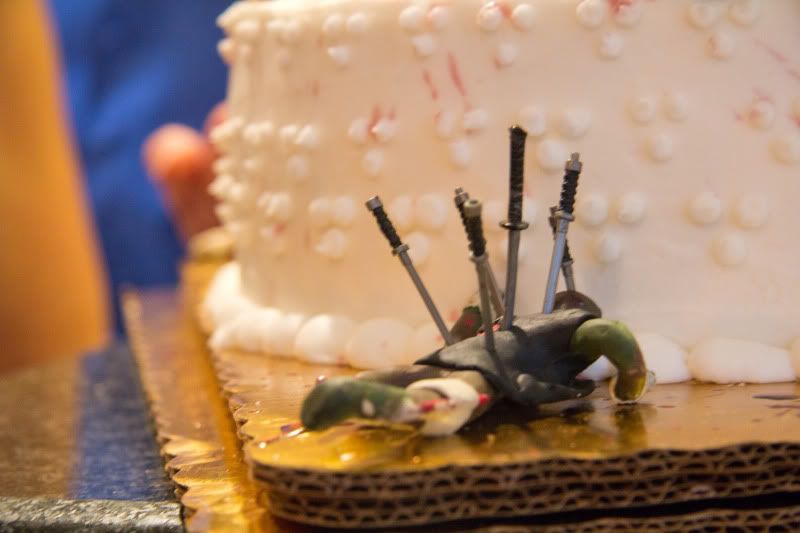 _________________
ZSC:009

Chapter Pres.
"I'll take the simple life. Give me an AK-47, a guard dog, and a nymphomaniac that owns a liquor store."